SLS Q&A: How RAIN RFID Improves Shipment Journey Efficiency
How Impinj Gold partner Smart Label Solutions delivers supply chain solutions using RAIN RFID, and its experience as an early adopter of the Impinj R700 reader.
Impinj has a diverse network of partners around the world who rely on the Impinj platform to build creative, groundbreaking solutions. This includes Smart Label Solutions (SLS), an Impinj Gold partner with decades of expertise in building RAIN RFID solutions for supply chains, and the creator of the SLS D-Series™. The D-Series solution uses the Impinj R700 RAIN RFID reader to help warehouses, distribution centers, and 3PL operations to automate shipment tracking through dock doors, enabling more efficient processing, real-time data, and operational insights.
We sat down with SLS President Jeff Hudson to discuss the D-Series solution, to find out what it was like to participate in the early access program for the Impinj R700 reader—and what's next for our partner.
You have been working with Impinj since 2012 and, as a Gold partner, you were in the early access program for the Impinj R700 reader. Can you talk about that experience?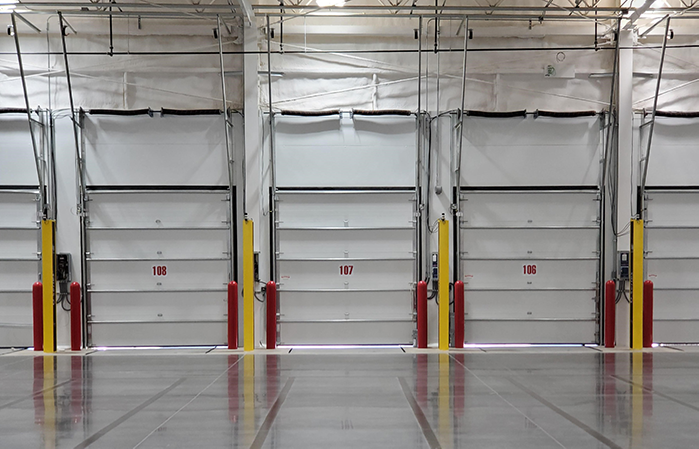 Impinj is purely RAIN RFID. It was one of the reasons that I was drawn to Impinj at the beginning. If you walk through the Impinj headquarters building, it's a bunch of RFID engineers like us who just love the technology and really focus on it. And I think that shows in the solution that our two companies deliver to our customers. We, both Impinj and SLS, really take a lot of pride in the value of our products. And Impinj has been instrumental in the growth of our business.
We loved going through the early access program—learning about the Impinj R700 and giving our feedback. The Impinj team was great at taking my engineering team's feedback and doing firmware modifications. We were extremely excited to get early access to the new product. All of our new customer installations will include the Impinj R700 reader—anything new that we work on is all Impinj R700 automation from this point forward.
What's been the biggest impact from using the Impinj R700?
The biggest benefit we've gotten from the Impinj R700 reader is that it has a dual processor and more memory, which allows us to get more creative developing the apps that we're loading on the reader. Unlike others in the market space, whose readers often connect to software on a server, we write code that runs on the reader itself. That means data can be processed on the local network, and data can be limited or bundled, reducing latency issues and networking loads. We can customize solutions to each customer's needs.
Another benefit is that the Impinj R700 enables our solution to better scale with large projects. Imagine a project that involves 1,500 dock doors and each has a RAIN RFID reader. That would lead to a lot of data per reader, all using the same network. The Impinj R700 enables a performance improvement that allows us to scale with larger projects like this.
Your D-Series solution is designed to automate data collection and provide validation in warehouses and distribution centers. What are some of the problems your solutions solve?
If you look at the cause of the pain points in the supply chain, it's a lack of visibility—not only to what's there, but to what errors are made. So solving for that starts with better visibility into your operations and the processes that will drive efficiency and accuracy. If you look at some of Impinj's research on shipping verification, what the costs are of misloading one pallet on a trailer and sending it to the wrong location—it's a big deal. The ability to get instant notification that you're putting a pallet on the wrong truck, that alone has huge payback in and of itself.
You might have a fork truck driver that's loading product into three different dock doors, and they've got rows and rows of pallets to load. With our solution, a driver going at speed can get real-time updates on any misloads that may happen. As soon as they hit the dock plate, the driver gets an alert on their handheld that they are loading a shipment at the wrong door. So they are immediately stopped from making the mistake and can load the shipment correctly, avoiding expensive rerouting later.
These kinds of things you don't get with a barcode scanner. Imagine that same process—the driver scans the barcode, and gets acknowledgement that he has the right pallet, and then drives to the wrong door. No other verification is done. Nobody knows that the pallet didn't go on the right trailer until it's too late. It's gone. And now you've got to reroute it, and that's expensive. RAIN RFID helps prevent these kinds of costly errors.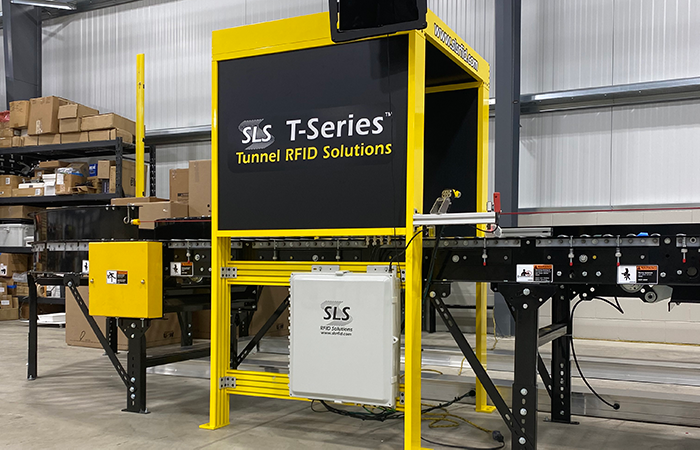 Can you share some examples of how the Impinj platform has benefited your customers?
There are various advantages of using our D-Series solution in that, by tagging items with RAIN RFID, you don't need someone to pick up a barcode scanner and remember to scan every item, carton, or pallet as it either enters or exits the building. With RAIN RFID, that data collection happens automatically. This is more efficient and accurate than barcode scanning—which also requires a direct line of sight, where RAIN RFID does not.
The rule of thumb with RAIN RFID is to use this technology anywhere you want to greatly reduce human intervention, like in data collection, during inventory processes, and movement. We're automating the data collection, and in most cases much more efficiently and accurately by using RAIN RFID. If you do some research on the accuracy of inventory control using RAIN RFID, you'll see proven results in the upper 90th percentile. We're seeing in all different market segments that the D-Series, with Impinj technology built in, features a read accuracy above 99% in and out of dock doors. Our antenna technology combined with Impinj readers, and specifically combined with Impinj chip sets, is delivering up to 99% accuracy across multiple market segments.
How do you see customers adopting and using RAIN RFID in the future? What advanced uses of RAIN RFID are you excited about?
I started the company back in 2005 when tags were much more expensive. Now, for example, one of our customers just completed their year-end inventory at a breakneck speed: automatically and accurately counting over 15 million items with a small team over four days, which works out to nearly 800 items every minute. That's what's exciting to me! RAIN RFID technology is catching up to the vision that all of us had in this industry early on. The sensitivity to the chips, the better technology in the readers, is allowing RAIN RFID to be used in a powerful and reliable way. It's exciting to think about where RAIN RFID will go next. We are seeing cool new projects emerge, and there's no telling where the technology will take us.
---
Article tagged as:
---
---
Thursday, May 27, 2021
Sign Up for the latest news
Looking for more content? We've got you covered
Learn more about Impinj and RAIN RFID in our resource library
Visit Library
Get the latest industry happenings delivered straight to your inbox