Sensormatic Solutions Aims to Reduce Retail Shrink with Loss Prevention Offering
With its RAIN RFID solution, Impinj partner Sensormatic Solutions is empowering retailers to reduce shrinkage and combat rising retail theft.
Customers are returning to stores as COVID restrictions are lifted, but labor shortages are making it harder for retailers to provide customer service and prevent shoplifting. A new solution offering from Impinj partner Sensormatic Solutions can help retailers understand what, how, and when specific items go missing.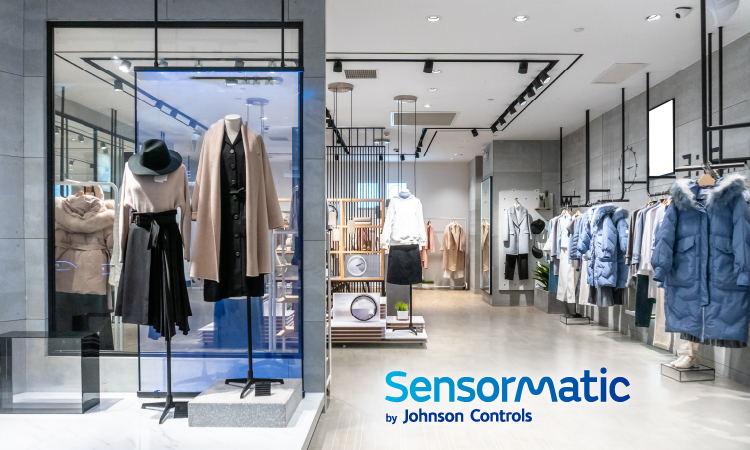 RFID Overhead 360° is built on the Sensormatic IQ retail intelligent operating platform delivering real-time, item-level RAIN RFID data. Developed in collaboration with Impinj, Sensormatic's RFID Overhead 360° provides retailers with highly accurate visibility into storefront activity for proactive loss prevention. When combined with Sensormatic Solution Shrink Visibility analytics, the RAIN RFID data from RFID Overhead 360° offers retailers insights that they can use to tailor their loss-prevention strategies now and in the future.
RAIN RFID has long been a natural fit for retail, especially in inventory management and omnichannel operations. RAIN RFID can also help retailers proactively take steps to reduce shrink and prevent loss. With greater visibility into the details of loss events, retailers can pinpoint and respond quickly to new tactics that may be used by thieves and organized retail crime groups.
Meanwhile, item-level tracking empowers retailers to customize the configuration of their storefront alarms.
"We're excited to collaborate with Sensormatic Solutions on their new shrink visibility solution, the RFID Overhead 360°," Impinj CEO Chris Diorio said. "Today, retailers need to understand exactly what, when, and how shrink is happening in stores. By combining AI and RAIN RFID, Sensormatic Solutions and Impinj provide retailers with actionable insights about how their entire store system is functioning so they can optimize operations and delight customers."
With traditional loss prevention technology, alarms at a store exit alerts retailers if an item with an anti-theft device passes through the doors. Retailers are left with no specific insight into what items were lost, or how many. Additionally, retailers are less prepared to take precautionary measures that could prevent similar theft in the future—like moving high-theft items further from doors or out of blind areas of the store, or reducing the number of items on the sales floor.
By using the RFID Overhead 360° at exit doors, retailers can know exactly what items are lost and how many, in addition to the date, time, and door location of the theft. With this additional precision, retailers can prevent theft and reduce shrink by changing store inventory layout, updating physical security, or incorporating insights from video.
These actionable insights provide a new perspective on shrink across the enterprise and allow retailers to focus their theft-prevention efforts where they can be most useful, freeing up valuable resources to provide shoppers with a great customer experience.
» Learn more on Sensormatic's website
---
Article tagged as:
---
---
Wednesday, October 20, 2021
Sign Up for the latest news
Looking for more content? We've got you covered
Learn more about Impinj and RAIN RFID in our resource library
Visit Library
Get the latest industry happenings delivered straight to your inbox