RFID or Barcode? The Chainway SR160 Scanner Reads Both
The SR160 hybrid handheld reader from Chainway streamlines workflows and improves efficiencies in retail, manufacturing, supply chain and logistics, and more.
Most of the handheld scanners that retailers, manufacturers, and supply chain managers use to track products and components are designed to read only barcodes. But as RAIN RFID becomes more and more commonplace across many industries, demand is increasing for devices that can read more than one type of tracking tag.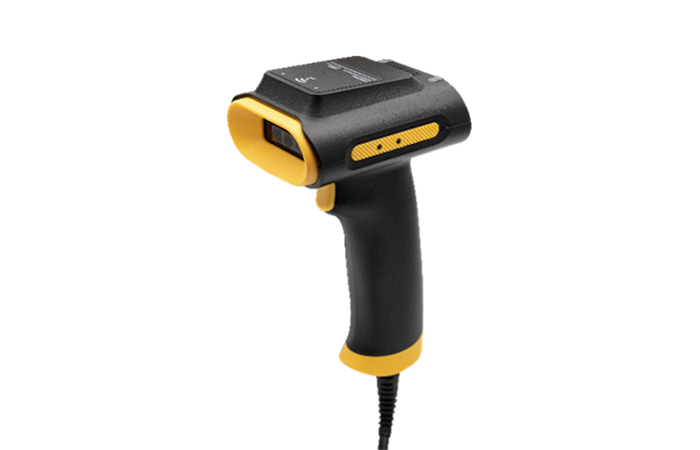 The Chainway SR160 UHF RFID scanner is capable of reading RAIN (UHF) RFID tags and scanning 1D and 2D barcodes, and is able to toggle operating modes (single barcode, single RAIN RFID tag, or hybrid) at the push of a button, without switching software. The module's "mixed mode" option eliminates the need to use multiple devices for the same job, and allows for fast and seamless reading and scanning of various types of items.
Featuring the Impinj E310 RAIN RFID reader chip, the Chainway SR160 is designed for use in retail stores, supermarkets, manufacturing facilities, and similar environments. An employee of a grocery store, for example, can use the scanner at checkout to access price and other product information, while manufacturers of electronic equipment can use it to gain insight about a product's components on the production line.
Powered by Impinj
Chainway, an Impinj gold partner, built its SR160 scanner around the self-developed Chainway CM-3N reader module, which is powered by the Impinj E310 RAIN RFID reader chip. The Impinj E310 allows the Chainway SR160 to function at lower power, saving energy and supporting extended use. The Impinj E310 delivers optimal read sensitivity for a read range of more than 30 centimeters (12 inches).
While most handheld devices are tethered to a computer or monitor by a cable, Chainway offers a wireless version of the SR160 via Bluetooth connection, eliminating the mobility restrictions of traditional wired scanners.
Both the wired and wireless versions of the Chainway SR160 are designed to be user-friendly with a comfortable grip. The scanner is supported by Windows, Linux, and MacOS, and the wired version transmits data via USB or RS-232 connectivity.
Upgrade for additional functionality
Current users of barcode-only or wired scanners will appreciate the efficiency, flexibility, and convenience of the Chainway SR160. For applications that require a scanner with more complex functions, the more robust Chainway C66 mobile computer offers a larger (5.5 inch) display and higher scalability, and delivers additional functionality such as optional fingerprint recognition and volume measurement.
For more information about the Impinj platform, Impinj RAIN RFID chips, and how retail, healthcare, manufacturing, and other industries can benefit from RAIN RFID solutions, subscribe to the Impinj blog.
---
Article tagged as:
---
---
Friday, May 5, 2023
Sign Up for the latest news
Looking for more content? We've got you covered
Learn more about Impinj and RAIN RFID in our resource library
Visit Library
Get the latest industry happenings delivered straight to your inbox