RFID Inventory Tracking is Key to Success for Fashion Retailers
RFID inventory tracking is separating fashion retail's "Super Winners" from the pack in an industry struggling to deal with crippling financial losses.
Companies that have embraced RAIN RFID tracking to ensure inventory accuracy are the ones who thrive in the marketplace, according to a recent Forbes article. And those who have resisted RFID tracking have hit a very rough patch indeed.
To researchers with the McKinsey Global Fashion Index, it's a trend that has become more apparent this year than ever before.
The Fashion Index is a widely read and highly respected health report for manufacturers in the retail clothing business. It's the main source of information for a December 2021 Forbes article on profits and losses within the world of fashion, which highlighted why some companies are succeeding while others are failing.
Value creators vs. value destroyers
It can be harder to pin down the reasons a company is in trouble than it can be to assess why a company is celebrating success.
McKinsey points to one attribute that the most successful companies seem to share: an understanding of the importance of RFID inventory tracking. Each of them have taken steps in recent years to implement tags and readers into their business.
Even so, the profits generated by the third of the companies in the study who rate as "Super Winners'' are widely outmatched by the profit losses of what McKinsey calls "Value Destroyers." "Super Winners" is the name McKinsey has given to the top 20 companies on their list, the superstars of corporate profit in any given year. "Value Creators" is the name given to companies operating in the black, but not as successfully as the Super Winners. "Value Destroyers" is their term for the companies withnegative profits, losing money for their shareholders. Of the 350 plus companies McKinsey surveyed, only 31 percent were "Value Creators."
For the industry at large to regain its health, there will have to be systematic changes in the way companies approach their business. Inditex, the corporate owner of the Zara retail chain, was an early adopter of RFID inventory tracking and their low shrinkage numbers reflect the effect RFID had on their bottom line.
RAIN RFID: A life saver?
Globally, losses due to asset and inventory shrinkage in 2017 (the most recent year global figures were readily available) totaled more than $100 billion. That's billion with a B. More recent figures released in 2020 report shrinkage cost U.S. retailers an estimated $61.7 billion.
Dealing as they are with the deep losses in earnings reported by McKinsey, businesses can not afford to ignore these shrinkage numbers. Some retailers and manufacturers are realizing RFID inventory tracking is a way of protecting inventories and safeguarding their earning potential.
RAIN RFID is most commonly used for inventory tracking, which has proven to be a powerful weapon against retail shrinkage. While there are a number of ways businesses can attempt to mitigate loss of inventory, Forbes suggests that the use of RAIN RFID solutions to establish transparency in the movement of goods stands out above other inventory management tools.
With the implementation of RAIN RFID tags and readers, one employee can take an accurate count of items being readied for shipment or sales in a fraction of the time it would take a team to do the same job manually or using barcodes. Accurate tallies follow inventory items from their creation to their customers.
More companies could soon follow the example set by McKinsey's top earners, turning to RAIN RFID as their primary inventory management and loss prevention solution.
Learn more about RAIN RFID and what the Impinj platform can do for retailers.
---
Article tagged as:
---
---
Monday, April 4, 2022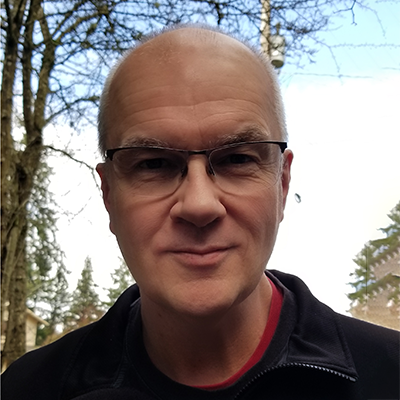 Tom Dougherty
Senior Copywriter
Tom Dougherty brings a breadth of experience writing, illustrating, and otherwise creating content for tech and entertainment companies.
Sign Up for the latest news
Looking for more content? We've got you covered
Learn more about Impinj and RAIN RFID in our resource library
Visit Library
Get the latest industry happenings delivered straight to your inbox