RAIN RFID Solutions Bring Your Warehouse into Industry 4.0
Bring your operations into Industry 4.0 with RAIN RFID solutions for warehouse management.
Supply chains are a building block of any business. In the era of Industry 4.0—the technologically-integrated approach to manufacturing lines and supply chains—companies are recognizing the importance of an up-to-the-minute understanding of their supply chain operations.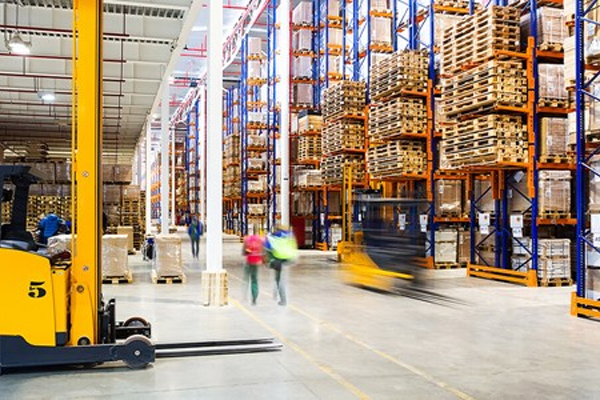 That's because time spent locating important assets or replacing lost items is time your competitors are using to gain an edge. Knowing where every product and asset is located is no longer a luxury but an essential part of competing in a global market.
Industry 4.0 keeps you ahead of your competitors
Being a major player in Industry 4.0 means having your supply chain fully automated via streamlined processes that give actionable data back to you and your staff. This is typically done using enabling technologies such as RAIN RFID, the Internet of Things (IoT), and big data analytics.
But why exactly are companies spending money to adopt these solutions?
For most, the cost of manufacturing line errors that lead to poor quality items ranges between 10%-20%. Most of theses manufacturing errors are ultimately preventable with Industry 4.0 technologies such as IoT and data analysis.
Through understanding exactly where items are in a supply chain over time, these Industry 4.0 technologies can deliver and analyze data that better informs decision making. As businesses make more informed decisions, they begin to close the gap of revenue lost from avoidable errors.
Additionally, as the technology advances, the cost of implementation decreases, getting companies to their ROI faster.
With these solutions, businesses have seen an increase in efficiency and a decrease in unnecessary errors by integrating adaptive, data-rich technology into their existing workflows.
RAIN RFID enables Industry 4.0 solutions for warehouse operations
When it comes to implementation, RAIN RFID is often the first point of contact for data collection. Small, unobtrusive RAIN RFID tags are affixed to assets and items that you want to track. Next, readers, installed at transition points or storage areas, collect data on tagged item movement and send information directly to your logistical software.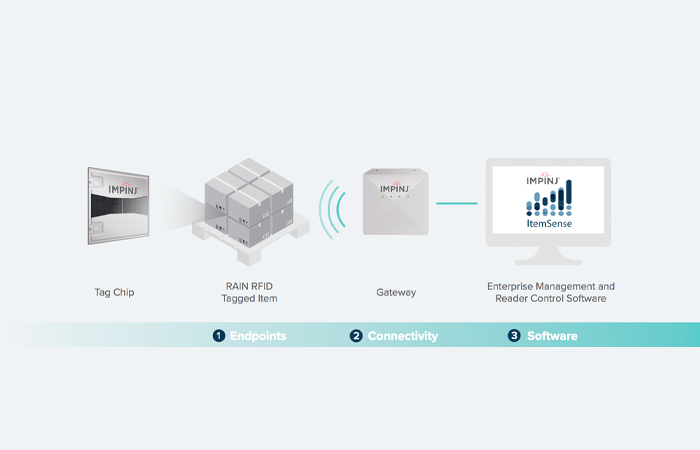 Once in the software, you can understand what is happening in your supply chain and make better operational decisions with confidence. Data collected by a RAIN RFID solution can further be pushed into big data applications or other IoT implementations for enhanced value.
Warehouse asset management with RAIN RFID saves costs, increases efficiency
Using RAIN RFID, you too can increase your efficiency and lower your costs. Take for instance, Dutch furniture rental giant, Alvero. With thousands of pieces of furniture entering and leaving their warehouse every day, knowing where items were and where they were going became a logistical nightmare.
By tagging over 200,000 assets with RAIN RFID tag chips, they were able to accurately track when an item enters and leaves their warehouse in real time. This upgrade virtually eliminated the need for manual inventory counts thus vastly increasing inventory accuracy.
Bringing your company into Industry 4.0 doesn't have to be difficult but eventually, it does have to be done.
Ready to bring your warehouse into Industry 4.0? Download the new eBook "Five Ways To Improve Warehouse Operations" to learn how you can improve your supply chain operations.
---
Article tagged as:
---
---
Wednesday, August 29, 2018
Sign Up for the latest news
Looking for more content? We've got you covered
Learn more about Impinj and RAIN RFID in our resource library
Visit Library
Get the latest industry happenings delivered straight to your inbox