RAIN RFID in the Healthcare Industry: Better Care at Lower Cost
RAIN RFID is a powerful ally in healthcare the world over, helping to curb costs and offering better solutions for patient care, workforce management, and asset tracking.
RAIN RFID is already a go-to tool for tracking important things in many industries, so it would seem that using it to track the assets, patients, and staff in a hospital would also be a likely use for that technology. While RAIN RFID has been used to track and maintain inventories of consumable items in a few hospitals and clinics since the early 2000s, a growing number of facilities have begun to create more specialized uses for RAIN RFID tracking, making inventive solutions for every department and every position.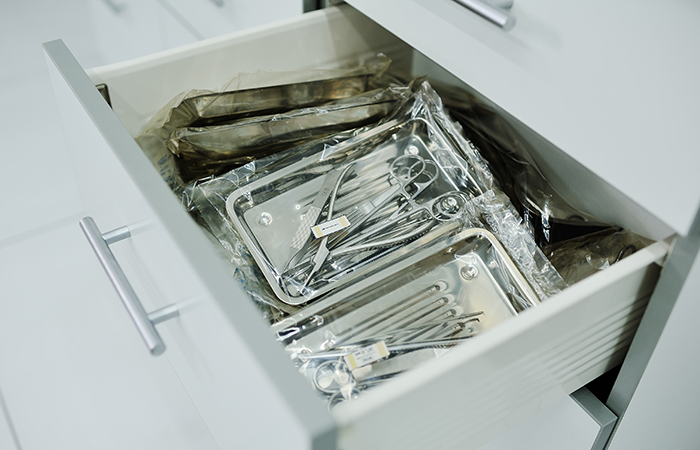 Already in practice at many healthcare facilities, RAIN RFID asset tracking puts a tag on every vial, syringe, and medication, giving each its own identification number corresponding to a database. RAIN RFID helps pharmacists replenish drug inventories, locate medications, and alert them to recalls or new information on possible side effects.
This limits the opportunities for human error and adverse drug events (ADEs). The Office of Disease Prevention and Health Promotion estimates that one in every three patient setbacks is attributable to an ADE. Almost all ADEs are preventable due to human error. RAIN RFID tracking can limit patient exposure to those errors.
In some hospitals, emergency care patients are given RAIN RFID bracelets as they enter, and their whereabouts are fed into a tracking database every few seconds. When admitted, each patient's chart is tagged and is logged into a minute-by-minute schedule to monitor how long each person waits to be taken into treatment. With RAIN RFID assisting managers orchestrate staff workflow, a waiting patient can get a treatment room the moment it becomes available. RAIN RFID tracking saves time in situations where even a minute's delay could mean needless suffering.
Memory-care patients wearing RAIN RFID bracelets can be tracked so they don't wander off-campus or into dangerous areas. Newborns and their mothers can be fitted with matching RAIN RFID bracelets so they can't be mixed up. Real-time tracking not only protects the wellbeing of patients, but it helps protect the hospital against liability for accidents and injuries.
Many security errors can be attributed to simple caretaker fatigue. RAIN RFID offers automated solutions designed to protect vulnerable patients while freeing up staff to perform other duties:
alarms and instant messages sent to staff
tracking grids that monitor patient location
automatic door locks
RAIN RFID and pathology
One medical field having success with RAIN RFID is pathology, specifically in tracking samples submitted to laboratories for testing. During the COVID-19 pandemic, testing facilities were stretched to the limit after an increase in the number of incoming samples. To maintain the highest accuracy and help deliver test results as quickly as possible, some laboratories used RAIN RFID systems to track every sample and associate it with patient data.
In the past, these samples were marked with handwritten stickers or barcode labels. These labels could fall off or become unreadable with handling, introducing the potential for human error. RAIN RFID effectively removes human error in labeling and readability.
RAIN RFID systems are also well-suited for tracking the movement and care of organs destined for transplant, blood supplies for transfusions, and the equipment necessary for operations and other medical procedures. RAIN RFID solutions can also ensure biological materials and medicines are kept at the proper temperatures. Caretakers can trace tools and equipment to ensure sterilization procedures are met, and monitor protected areas to ensure cleanrooms remain hygienic and closed to unauthorized access.
Tagging and pharmaceuticals
The proper handling and distribution of pharmaceuticals is a top priority in healthcare. The risks and liabilities associated with mishandling controlled substances are serious for all involved.
Tagging drugs and chemicals at their source and tracking them throughout the span of their use has proven effective for limiting access for patients and staff alike. Pharmaceutical stores have always been locked down, but the drugs themselves are now tracked and followed as well, so that no one without the proper credentials and authorization can collect them for use. Having restricted access to incorrect medication blocks any possibility of delivering an incorrect prescription or dosage to patients.
RAIN RFID solutions for tracking pharmaceuticals can be used for:
Avoiding the possible danger of misreading barcodes and other labels
Maintaining a secure chain of custody for drug supplies
Tracking who has accessed stocks of drugs
Alerting staff to issues like allergies, drug interaction vulnerabilities, and past drug reactions by connecting to a patient's medical history
Read more about cutting-edge RAIN RFID-powered developments in healthcare by Impinj partners like
Intelliguard's Anesthesia Station
, which uses RAIN RFID to track medications, and
ARC's hospital inventory management
solution.
---
Article tagged as:
---
---
Friday, April 22, 2022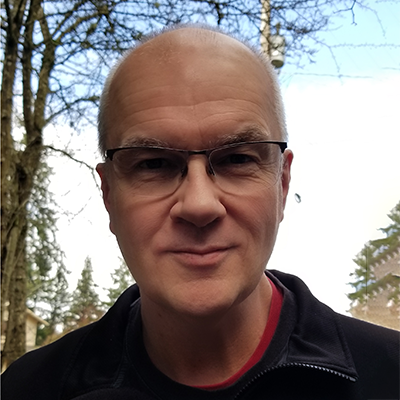 Tom Dougherty
Senior Copywriter
Tom Dougherty brings a breadth of experience writing, illustrating, and otherwise creating content for tech and entertainment companies.
Sign Up for the latest news
Looking for more content? We've got you covered
Learn more about Impinj and RAIN RFID in our resource library
Visit Library
Get the latest industry happenings delivered straight to your inbox