RAIN RFID in Retail: How to Overcome Roadblocks to Adoption
Retail is changing. RAIN RFID can help retailers stay ahead of the curve, but many face barriers to adoption. Here's how retailers can overcome the roadblocks.
The global retail landscape has seen accelerated change during the COVID-19 pandemic. Consumers are demanding new ways to shop, self-checkout is gaining steam, and outdated inventory systems can't keep up. It is critical for retailers to adapt now to these changes, and prepare for the next wave of disruption.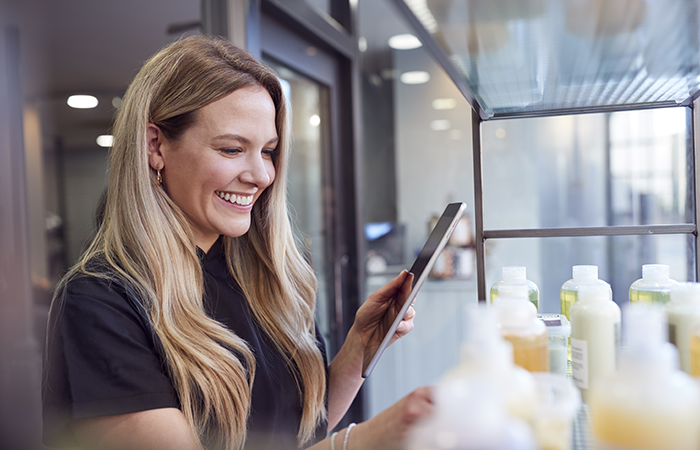 Retailers are looking at technologies like RAIN RFID, the fastest-growing segment of the RFID market, to help them respond to challenges and build a competitive advantage. A recent report by Accenture reveals that 82% of retailers agree RFID is essential for implementing emerging technologies.
Still, many retailers are not ready to seize the opportunity. Some of them may face barriers to adopting RFID solutions, but Accenture recommends a few key steps for overcoming the roadblocks.
According to the Accenture report, "A New Era for RFID in Retail," retailers report three major holdups:
Struggling to illustrate the value of RFID
Unfamiliarity with the ecosystem of RFID partners
Needing to build up infrastructure before implementing RFID
The Accenture report recommends that retailers focus on RFID adoption by tackling each issue individually:
Quantifying the value of RFID investment and initiatives
Retailers can develop detailed business cases with data from rapid testing and the potential returns of full RFID implementation. There are many industry success stories, such as Nike and Zara, that can help retailers build a case and quantify their own organization's RFID investment.
Identifying the right partners and suppliers
Retailers must consider building a healthy ecosystem of technology partners, suppliers, and other advisers to support rapid advancement. This is especially important for organizations that want the ability to scale up their RFID systems in the future.
Building infrastructure and training employees
Adopting RFID is not limited to updating or replacing existing systems. It also involves preparing employees for change, and a solid communication and training strategy is needed to gain buy-in and support.
Additionally, retailers piloting RFID within their systems should take an agile approach, the Accenture report states. Retailers should be willing to fail fast, test, learn, and make improvements as they go.
Successful RFID adoption also needs organization-wide support — from leadership to customer-facing employees, and from sourcing to stores. RAIN RFID has helped retailers not just survive COVID-19, but also transform their systems by identifying problem areas and addressing inefficiencies.
"As with most new technologies, adoption is not as simple as it requires changes to store processes and there is much for associates to learn," the report states, "but most retailers believe the benefits far outweigh the challenges."
The opportunity remains for retailers to overcome roadblocks and unlock the full potential of RAIN RFID. Learn more about RAIN RFID in retail and the benefits of the Impinj platform.
---
Article tagged as:
---
---
Wednesday, December 8, 2021
Sign Up for the latest news
Looking for more content? We've got you covered
Learn more about Impinj and RAIN RFID in our resource library
Visit Library
Get the latest industry happenings delivered straight to your inbox