RAIN RFID in Retail: How Impinj Helps Retailers Drive Change
Impinj CRO Jeff Dossett explains why top retailers are using RAIN RFID to meet the quickly changing demands of today's retail industry.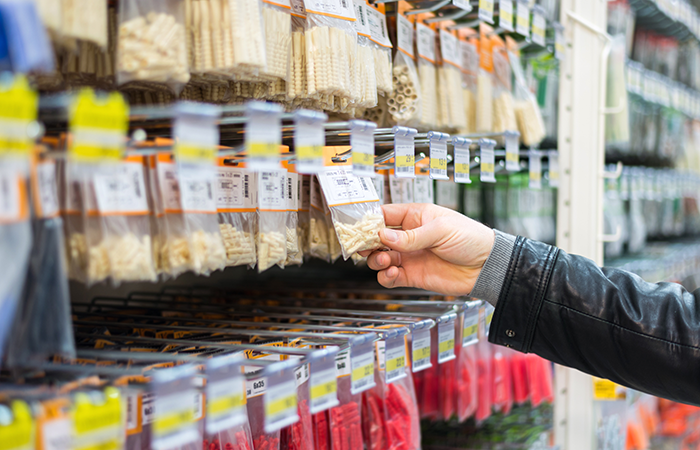 Retailers simultaneously face intense competition, ever-evolving customer expectations, and pressure to perfect their operational efficiency. Near-100% inventory accuracy is critical for success, and according to a recent Retail Systems Research report, 95% of retailers say the ability to reliably know where their inventory is – and relate accurate information about it to shoppers – is a key component to their digital transformation strategy.
Consumers choose retailers that they can trust to have items in stock and ready to ship. If a shopper, whether online or in person, can't tell whether a product is available, they will go elsewhere.
That's why leading retailers such as Walmart, Target, Inditex, Nike, and Under Armour use RAIN RFID, an IoT technology that helps retailers gain real-time visibility into their inventory, ensuring they can quickly adapt to changing demands without compromising success.
"We don't see RFID as a nice-to-have, we see it as vital to bringing the retail experience to the next level," said Bob Neville, vice president of global retail at Under Armour.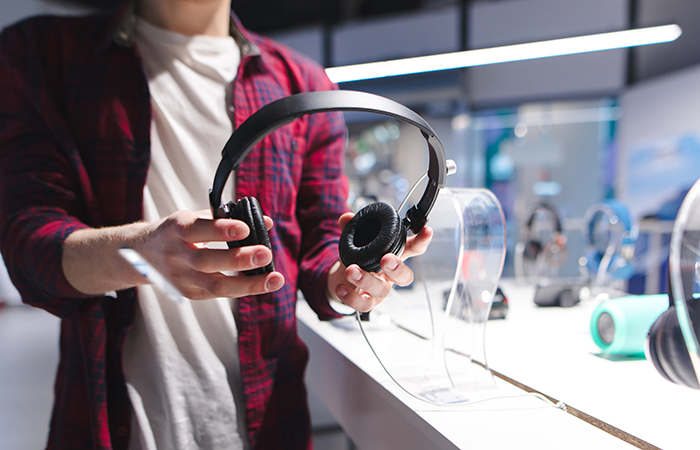 What is RAIN RFID?
RAIN RFID is a passive, battery-free, wireless technology that connects billions of everyday items — from socks to strawberries to shipping pallets — to the internet. It allows businesses and consumers to discover, engage, and protect connected items, and provides access to real-time data and historical insight about those items.
RAIN RFID tags cost pennies, don't require batteries to communicate, and can be read — or "interrogated" — at short or long range and at high speeds and volumes through most materials such as cartons, boxes, and wood. These unique capabilities make RAIN ideally suited for use on trillions of items, from apparel to pharmaceuticals to food, all along the supply chain.
While RAIN RFID in retail is most widely used to track inventory like apparel and shoes, retailers are pushing it into more and more product categories — from clothing and pharmaceuticals to beauty products and jewelry — as companies like Impinj drive important technology advancements.
In 2022, Walmart expanded RFID tagging to items in home goods, sporting goods, electronics, and toys. Matt Alexander, Walmart's senior director of merchandising transformation said, "We look forward to expanding the use of RAIN RFID into more categories to further improve inventory accuracy across the business, provide a better in-store shopping experience for customers, and drive more online and pick-up-in-store capabilities."
RAIN RFID inventory management: Numbers don't lie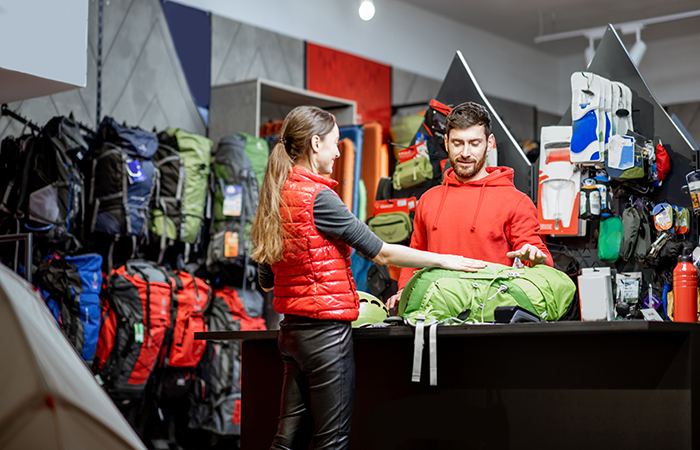 Brands that use RAIN RFID for inventory management have reported:
25-30% increase in inventory accuracy
Up to 50% reduction in out-of-stocks
Up to 80% improvement in shipping and picking accuracy
25x faster cycle count times
These benefits also free up capacity so retailers can focus on delivering the best possible customer experience, and ultimately yield strong ROI.
Using RAIN RFID, retailers can improve SKU-level inventory accuracy from 65% to 99%. With accurate inventory information, retailers can eliminate overstocking, sell down to the last item without markdowns, fulfill orders from merchandise in stores, and ensure timely replenishment of stock on the sales floor.
[ Want to read more content like this? Subscribe to the Impinj blog. ]
This degree of visibility also gives retailers confidence that items are at a particular location. With an accurate, real-time picture of where available and incoming stock is located — in a storefront, back room, warehouse, or distribution center — it becomes possible to offer omnichannel fulfillment options like "buy online, pick up in store" (BOPIS).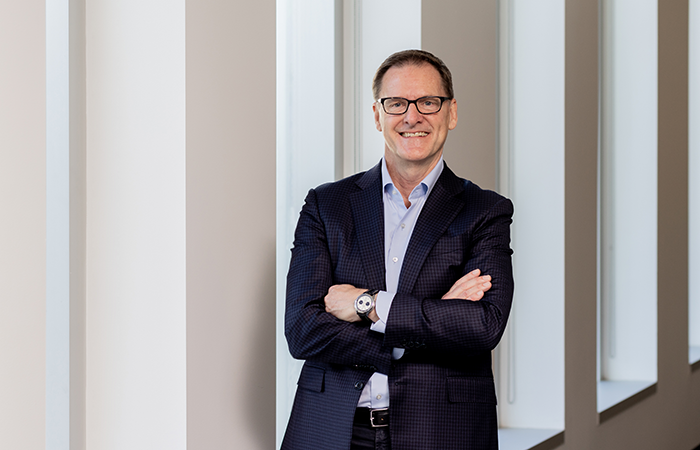 Emerging applications of RAIN RFID in retail
When a RAIN RFID tag is attached to an item, the retailer can track it from its source of manufacturing, throughout the supply chain, to distribution centers, stock rooms, and sales floors. In addition to inventory management and omnichannel fulfillment, retailers can use RAIN RFID to enable product authentication, automated self-checkout, loss prevention, and more.
Product Authentication
Brands and retailers can use the Impinj platform to prevent counterfeits, ensure product safety, and secure supply chains. The Impinj Authenticity solution engine enables cost-effective cryptographic authentication from manufacturing through shipping, customs, store inventory, point-of-sale, and returns processing without opening a box or product packaging.
Automated Self-Checkout
RAIN RFID helps retailers to deliver a touchless, customer-first self-checkout experience that is simple, intuitive, and fast. The Impinj platform enables a touchfree environment that automatically scans multiple items simultaneously without direct line-of-sight. Fast and easy self-checkout can offer long-term benefits to retailers in streamlining the checkout process and improving loss prevention experiences at store exits.
Loss Prevention
Organized retail crime is on the rise and, in turn, so is the cost of shrink. Fake returns and black-market sales are growing. Additional trends — including flash-mob shoplifters, barcode switching, and employee theft — are also concerning. The Impinj platform can help retailers prevent loss and address shrink by providing insights into where, when, and exactly what items are leaving a store, enabling retailers to take preventive measures.
Where RAIN RFID in retail is going
As I recently wrote in Retail Today magazine, savvy retailers are using RAIN RFID to derive benefit across a product's life cycle. With RAIN RFID, they gain real-time insight into everything they manufacture, transport, and sell, making it a critical enabler of data-driven business decisions, service-oriented experiential retailing, and automation that drives operational agility.
For instance, at Nike, products receive RAIN RFID tags at the point of manufacture and are tracked from factory to warehouse to store.
"RFID gives us the most complete view of our inventory that we have ever had," said Mark Parker, executive chair and former CEO of Nike. "It's quickly becoming the most precise tool in our arsenal to meet an individual consumer's specific need at the exact right moment." 
Innovation and evolution, supported by technology, will play an important role in retail agility as consumers continue to seek choice in physical and virtual shopper experiences. The key is to think comprehensively about the shopper and brand experiences. Leading retailers will continue integrating relevant data and insights to inform and enhance their strategies, helping attract new shoppers, convert them into customers, and earn their loyalty.
And it's not just retail. At Impinj, we work with our partners to develop solutions for businesses across a broad set of industries. You can learn all about the Impinj platform and the benefits of RAIN RFID in many industries, and read more on the Impinj blog. Or check out the Impinj Partner Directory to find the right Impinj partner for you and your business needs.
---
Article tagged as:
---
---
Wednesday, May 17, 2023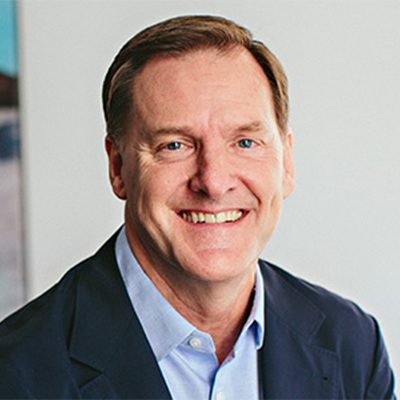 Jeff Dossett
Chief Revenue Officer
Jeff Dossett oversees the Impinj go-to-market department, including sales, partner development, and marketing.
Sign Up for the latest news
Looking for more content? We've got you covered
Learn more about Impinj and RAIN RFID in our resource library
Visit Library
Get the latest industry happenings delivered straight to your inbox