RAIN RFID Hits the Road with Tire Tags for Personal Vehicles
Tire manufacturers are driving safety and maintenance innovations by expanding the use of RAIN RFID tire tracking technology.
Car tires aren't typically something drivers think about when buying a new car. Body style, engine power, and price usually top the list. But tires can suddenly become a car's most crucial component when a flat or flawed tire leaves you stranded — or worse, causes an accident. New advancements in RAIN RFID promise to help make these episodes less common.
Using RFID to gain insight into tire performance and maintenance isn't new. Manufacturers have embedded RAIN RFID tags in commercial trucking and farming tires for more than a decade, helping identify issues such as tire wear that could lead to fleet downtime, fuel waste, and unsafe operating conditions. Grand Touring race teams use embedded RAIN RFID chips to track, analyze, and optimize tire performance in a setting where a split-second can mean the difference between victory and defeat.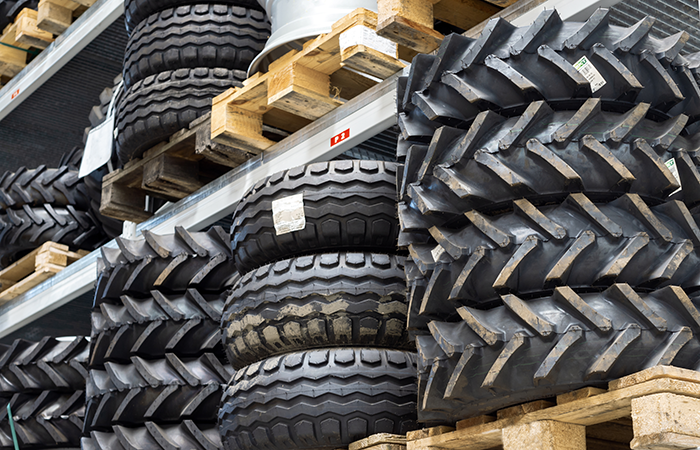 Today, as RAIN RFID gains recognition and as users realize the technology's benefits beyond industrial use, RAIN RFID in tires for personal automobiles is becoming a reality. In 2021, Volvo became the first vehicle manufacturer to require RFID in tires, supplied by German auto parts manufacturer Continental. French tire company Michelin shares this ambition, with plans to incorporate RFID in all its tires for cars, trucks, and buses.
What is RAIN RFID?
RAIN RFID is a passive, battery-free wireless technology that connects billions of everyday items to the internet — offering real-time insight and data about where the items are, where they've been, their location in a facility, or where they're traveling within a supply chain. RAIN RFID tags, which include a tiny computer chip and antenna, can be affixed to or embedded in nearly any type of item, such as shoes, handbags, crates of apples, prescription medications – and car tires. People and businesses can use RAIN RFID to verify the authenticity of a product, manage assets, or optimize a supply chain.
How RAIN RFID works in car tires
During the typical tire manufacturing process, an encapsulated chip and antenna set – or RAIN RFID "tire tag" – using the Impinj Monza family and Impinj M700 series RAIN RFID tag chips, is permanently inserted into the wall of a tire. Each chip contains a unique identifier number that is associated with data about that individual tire – manufacturer name, model number, serial number, age, wear-and-tear, and more. Retailers and repair shop operators can use mobile or fixed RAIN RFID readers to access that data, which is managed in a cloud database.
[Want to read more content like this? Subscribe to the Impinj blog.]
Benefits of RAIN RFID in car tires
What does this mean to the automotive tire industry? Manufacturers and mechanics gain access to a wealth of information and data that can be used to optimize the manufacture, repair, and replacement of tires; improve safety; and better facilitate tire recycling. Some of the benefits of RAIN RFID-connected tires on cars include:
Quality control assurance: Tagging tires with RAIN RFID enables manufacturers to associate the tire ID with a specific vehicle identification number (VIN). This allows for easy access to certificates and documents, and can facilitate smoother tire recalls if necessary.
Optimized inventory management: Tagged tires can be added to or eliminated from a tire retailer's stock in real-time, increasing inventory accuracy and saving retailers' time when matching a tire to a customer's car.
End-of-life insight: Through access to tire data, vehicle maintenance shops can leverage RFID to identify tires nearing end-of-life, making sure tires are retread safely and optimally, and helping ensure old tires are property recycled. Looking into the future
While Michelin's extension of RAIN RFID to non-commercial vehicle tires means more actionable insight for tire retail and repair shops, tagging tires could put tire data directly in the hands of the motoring public. While the technology hasn't yet advanced to this degree, car owners may soon be able to use a smartphone to:
Receive regular maintenance updates and recall alerts from tire manufacturers and repair shops so tires remain in optimal condition.
Authenticate part installations, ensuring that counterfeit components and materials are not used during repairs.
Monitor usage so they can preemptively schedule tire maintenance or new tire purchases, and prepare for associated expenditures.
Expanding the reach of RAIN RFID
In 2019, the international standard ISO 20910 formalized general requirements and data structure for coding RFID tire tags. This means the tire industry has a common tag numbering and identifier system that all tire manufacturers can use, paving the way for expansion.
Michelin is hoping to further build off the adoption of this standard. The tire company — along with Bridgestone, Continental, Goodyear, and Pirelli — founded the Global Data Service Organization for Tyres and Automotive Components (GDSO) in early 2022. The organization's goal is to digitally standardize tire data and provide a common platform for all tire manufacturers to access and exchange data.
Once tire manufacturers are able to "speak the same language," the tire industry and its stakeholders will be better able to innovate within the industry, according to the GDSO website.
In March 2023, the RAIN Alliance plans a "Master Class" event associated with the Tire Technology Expo 2023 in Hannover, Germany, for tire manufacturers and other industry professionals interested in implementing embedded RAIN RFID in car tires.
"This unique opportunity, proposed by the RAIN Alliance, offers a chance for any tire manufacturer to get the key knowledge they need to accelerate the implementation of embedded RFID tire tags," said Jerome Barrand, Michelin's RFID program leader. "This is a fundamental pillar that the tire industry shall achieve to deliver all promises across the whole tire lifecycle management."
As RAIN RFID in car tires expands and increased connectivity brings more innovators to the table, the tire industry's road ahead is filled with possibilities. Learn more about RAIN RFID and how the Impinj platform can help enterprises connect in new ways.
---
Article tagged as:
---
---
Tuesday, December 27, 2022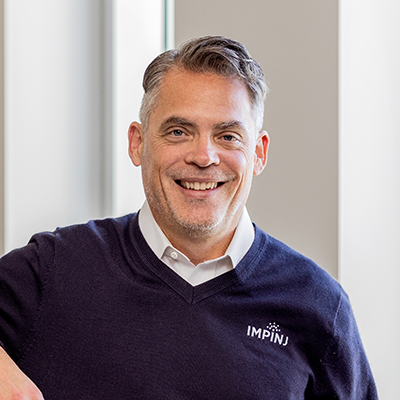 Carl Brasek
Vice President, Global Device OEM Sales
Carl Brasek oversees Impinj's initiative to drive worldwide RAIN RFID adoption across all kinds of industries.
Sign Up for the latest news
Looking for more content? We've got you covered
Learn more about Impinj and RAIN RFID in our resource library
Visit Library
Get the latest industry happenings delivered straight to your inbox