NRF 2021: RAIN RFID & the Path to Retail Recovery
Impinj is excited to be joining NRF virtually this year. Here's how we think RAIN RFID will help retailers jump start their digital transformation on the path to retail recovery.
Impinj is thrilled to be attending NRF 2021 Big Show & Expo virtually this year. Even though we can't see you in our booth in person this year, we're excited to share how the Impinj platform can be a part of a digital transformation and recovery in the retail industry.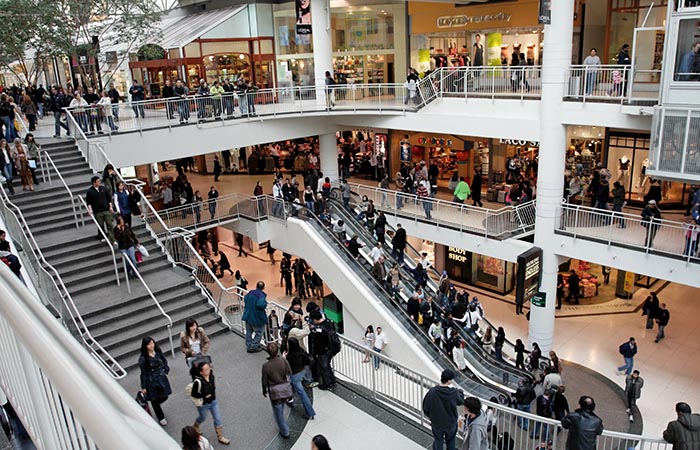 RAIN RFID: A Foundation for Digital Transformation
How will RAIN RFID help retailers deliver on the changing needs and heightened expectations of their customers?
​​Inventory visibility:
Retailers who have visibility into their inventory across their supply chain and stores are able to be more responsive to changing customer demands. Accurate, real-time inventory visibility enables retailers to access the items that shoppers want, when they want it, wherever it may be within the organization. For example, in their third quarter earnings call, Nike reported that their rollout of RAIN RFID across both supply chain and stores allowed them to leverage inventory visibility to take advantage of demand across the marketplace and their stores. Nike executive vice president and chief financial officer Matthew Friend said that '
In the quarter, we continued to rollout RFID across both our supply chain and our stores. And given where things are sitting in the pandemic at this point in time, we were able to leverage the inventory visibility in order to be able to take advantage of the demand that we had across the marketplace and across our retail stores. We now have 100% of our footwear, and 75% of our apparel tagged. So, we got over a 1 billion units at 99.99% readability, which enables us to see our inventory now across all of our factory stores.
"
Providing an accurate, real-time ATP (available to promise) inventory, with on-hand quantity and location to shoppers online and associates in-store, is key to omnichannel fulfillment.
Omnichannel fulfillment:
Omnichannel fulfillment will continue to be an important option for customer satisfaction, as shoppers will become accustomed to the convenience of BOPIS (buy online, pickup in store), BOPAC (buy online, pickup at curb), and home shipment and delivery options. With accurate inventory visibility powered by RAIN RFID, physical stores can also become fulfillment centers for online and mobile orders as well as BOPIS and BOPAC orders. Retailers are able to leverage the stores' inventories to fulfill all types of orders, saving time and money, and reaching customers as they choose. In April, Inditex asked some employees of some of their larger Zara and Massimo Dutti shuttered stores to return to work for online order fulfillment from the store inventory. This swift change to omnichannel fulfillment using closed stores as 'dark' fulfillment centers helped their online sales rise 50% during this period—or 95% year over year. In fact, a 2018 Accenture study found an 8.3% ROI when using RFID to support omnichannel fulfillment.
Seamless, touch-free checkout:
The need for fast, efficient store checkout experiences isn't new and has always been a focus for retailers, but it's become even more challenging because of COVID-19, as the usual checkout process can make social distancing between employees and customers a bit difficult. RAIN RFID solutions enable fast, self-checkout, which is a more convenient experience for the customer, with little interaction and touch between employees and customers.
Why Focus on Digital Transformation Now
As Gartner phrased it in their report Retail Insight: IoT Will Transform the Store for Unified Commerce Success, "Significantly, IoT can help to solve one of the biggest retailer challenges in achieving unified commerce — the orchestration of the physical and digital channels such that the whole customer experience, across channels, is greater than the sum of what each individual channel offers (the whole is greater than the sum of the parts)."
Focusing on providing improved inventory visibility, with omnichannel fulfillment, and touch-free transactions will help retailers offer their customers a better experience while simultaneously streamlining operational costs—making retailers who focus on digital transformation more competitive now and in the future.
Gartner, Retail Insight: IoT Will Transform the Store for Unified Commerce Success, 23 September 2020, Sandeep Unni
---
Article tagged as:
---
---
Tuesday, January 19, 2021
Sign Up for the latest news
Looking for more content? We've got you covered
Learn more about Impinj and RAIN RFID in our resource library
Visit Library
Get the latest industry happenings delivered straight to your inbox