NFC vs. RFID (and RAIN RFID): The Differences and Similarities
What's the difference between NFC and RFID? What about RAIN RFID? The technologies are similar but may be easily confused. We explain what they are and how they work.
NFC and RFID are both enjoying enormous growth at the moment, and they're often mentioned in the same breath. But what is the relationship between the two?
In fact, they're family. The fastest growing segment of the RFID market is what is known as RAIN RFID. Both NFC and RAIN are types of RFID, but they have different uses in the modern marketplace.
Here's a brief rundown of what NFC and RAIN RFID have in common, and some of the things that make each of them unique.
What is RFID?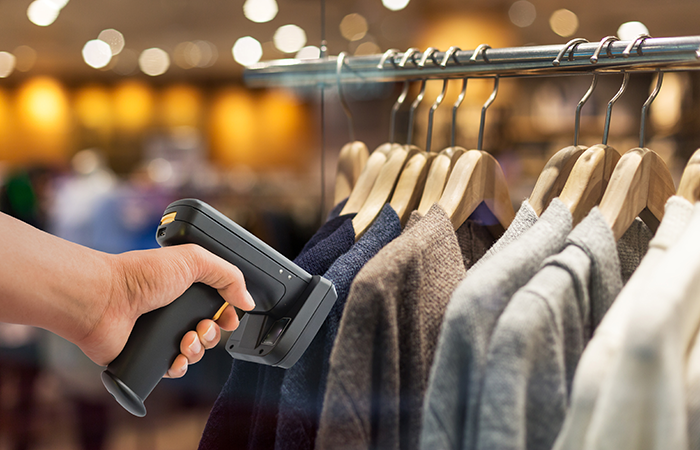 RFID, or radio frequency identification, is a broad category of wireless communication using radio waves to locate and identify objects. RFID chips are often embedded in special tags or labels, each with its own antenna, and these tags can be read by RFID readers.
RAIN RFID chips need no dedicated power source to operate; they are powered by the radio waves sent by the RAIN RFID reader. These are referred to as "passive" chips, and the highest-performing — such as Impinj RAIN RFID tag chips — can be detected at distances of up to 10 meters (30 feet).
Some RFID chips make use of a battery to extend their range and capability. These are called "active" or "battery-assisted passive" chips, and readers can detect these tags from farther away, in some cases as far as 100 meters (330 feet).
To uniquely identify a tagged item, each RAIN RFID tag contains a number that corresponds to that item in a database. RAIN RFID readers, which operate at ultra-high radio frequencies (UHF), can read up to 1,000 individually tagged objects in one second.
These capabilities make RAIN RFID solutions ideal for tracking and counting inventory and workplace assets in retail and industrial environments. The technology plays a big role in getting goods and services to the public.
A typical use of RAIN RFID tracking might find a worker in a warehouse scanning a shipment of products and accessing information regarding the size, variety, origin, destination, shipping schedule, and number of items in a collection of shipping crates. This happens in seconds and with 99% accuracy or better.
As products are shipped, a RAIN RFID system can track items leaving a warehouse, arriving to a store backroom, and transitioning to the sales floor. Because of these benefits, RAIN RFID has become a valuable technology for the handling and shipping of goods.
RAIN RFID systems:
Enable tracking items, including assets and inventory, with near-100% accuracy
Can count up to 1,000 items per second
Do not require line-of-sight to read tagged objects
Can read tags at close range or from a distance
Can link customers to supplemental information about goods and services
Can feed information to relevant databases in real-time
What is NFC?
Devices featuring NFC, or near-field communication, also use radio signals to function, but only at a very close range. NFC RFID is often used by consumers, allowing them to make secure purchases and learn more about their selections. The technology works well for contactless transactions such as ticket confirmations, sales transactions, and the like — for instance, when someone pays by bringing an NFC-enabled card or smartphone within a few centimeters of a reader.
NFC was designed to be a secure form of data exchange, leading to the credit card industry being one of the earliest to embrace the technology. This security comes from the ability of an NFC device to assign a unique code to every transaction, preventing unauthorized attempts to access a cardholder's account.
NFC is used to read one tag or item at a time, compared to RAIN RFID where up to 1,000 items can be read simultaneously. Data transmission rates also are slower with NFC compared to RAIN RFID.
Another attribute of NFC is its ability to direct people to information via their smartphones. If a product has an NFC tag, consumers interested in learning more about it can scan the tag and receive a link to sales information, manufacturer details, and more.
NFC systems:
Are used to read one tag or item at a time
Feature high security for consumer payment and financial transactions
Offer instant reading of NFC-equipped bank cards and smartphones
Can link customers to supplemental information about goods and services
NFC vs. RFID: Short and sweet
RFID is an overarching term for technology that includes RAIN and NFC.
NFC operates at very close ranges and is most commonly used for secure consumer transactions.
Today, RAIN RFID largely tracks things before they get to consumers. However, everyday consumers are experiencing RAIN systems more and more often.
For instance, Delta Airlines uses RAIN RFID to track baggage and provide live location information to travelers. Self-checkout kiosks powered by RAIN RFID eliminate the need for individually scanning barcodes. And new Impinj reader chips are unlocking new capabilities for consumer devices.
Learn more about RAIN RFID and the Impinj platform, which have uses far beyond what is outlined here. Millions of products and assets are tracked each day in a variety of industries and through many other applications worldwide — industries like agribusiness, healthcare, manufacturing, retail, travel, and logistics, to name only a few.
---
Article tagged as:
---
---
Saturday, April 2, 2022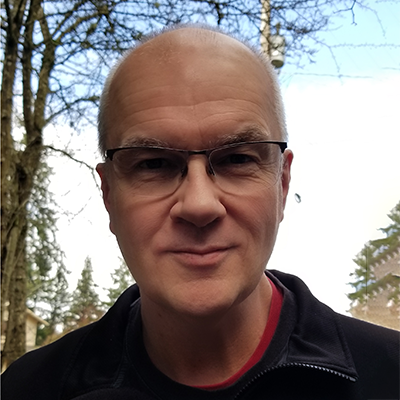 Tom Dougherty
Senior Copywriter
Tom Dougherty brings a breadth of experience writing, illustrating, and otherwise creating content for tech and entertainment companies.
Sign Up for the latest news
Looking for more content? We've got you covered
Learn more about Impinj and RAIN RFID in our resource library
Visit Library
Get the latest industry happenings delivered straight to your inbox