New Ultra-Small RAIN RFID Tag for Wearables and Healthcare
Tag manufacturer Murata has released a new ultra-small, wearable RAIN RFID tag, featuring the Impinj Monza R6, for retail and healthcare applications.
RAIN RFID adoption rates are rising as companies realize its value in inventory tracking and product traceability, but small consumer goods have posed a challenge due to the reduced space for labels. Murata, a leader in multi-layer ceramic substrate, has integrated the Impinj Monza R6 RAIN RFID chip and an antenna to create the LXMSJZNCMF-198 tag, perfect for use on small items. The 1.25 mm square package, with a height of only 0.55 mm, is uniquely suited for use in eyewear, watches, and other wearable accessories, as well as healthcare applications like test tube sample identification.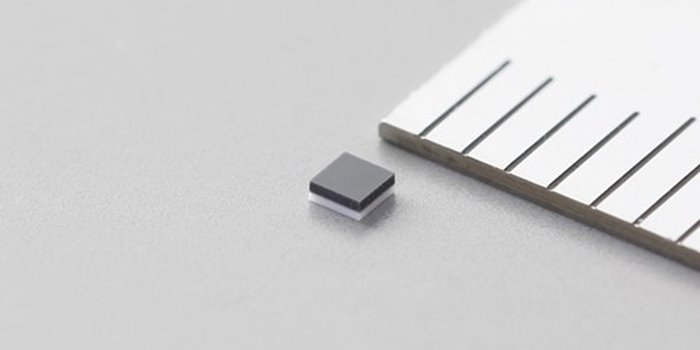 Taking advantage of the Impinj Monza R6's small size and high sensitivity, Murata's ultra-small integrated tag can be either attached or embedded into a wide range of applications. It can be used not only to identify products during the manufacturing process, but also to provide traceability in the aftermarket.
According to Carl Brasek, Senior Director of Product Management—Silicon Products at Impinj, "Thanks to the new LXMS-198 package, manufacturers and retailers of small items can take advantage of all the benefits RAIN RFID has to offer. With Murata's new package and Monza R6's superior performance, item size and materials are no longer barriers to using RAIN RFID solutions. We're pleased to partner with Murata to bring this innovative product to market."
---
Article tagged as:
---
---
Thursday, August 31, 2017
Sign Up for the latest news
Looking for more content? We've got you covered
Learn more about Impinj and RAIN RFID in our resource library
Visit Library
Get the latest industry happenings delivered straight to your inbox