New Impinj R700 Reader for Enterprise-grade RAIN RFID Deployments
The Impinj R700 RAIN RFID reader advances the performance of threshold transitions, loss prevention, and inventory management applications.
Today we introduced the Impinj R700 reader for enterprise-grade RAIN deployments. The Impinj R700 reader delivers industry-leading performance with the best receive sensitivity, fastest network connectivity, and powerful edge processing for next-generation IoT solutions.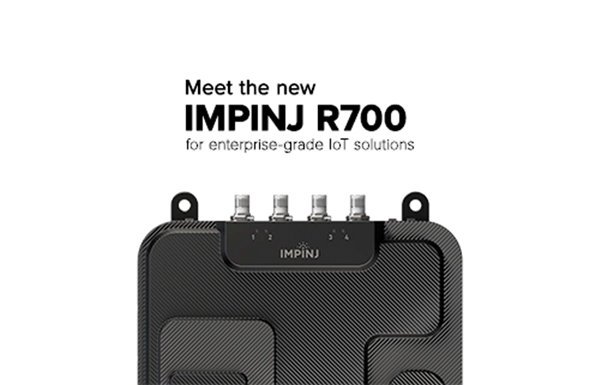 With fast, accurate reading of small, global RAIN RFID tags, the Impinj R700 reader advances the performance of use cases including threshold transitions, loss prevention, and inventory management. Additional reader features facilitate large-scale system deployments and address the demanding security needs of enterprise customers.
Impinj R700 FCC readers are currently in limited availability with additional regional support and general availability expected in the third quarter of 2020.
The introduction of the Impinj R700 reader follows Impinj's recent introduction of the Impinj M700 endpoint IC family. Both are key elements of the Impinj platform, which comprises RAIN endpoints ICs, connectivity and software. Organizations around the world use the Impinj platform to connect items to applications, replacing assumptions about those items with direct observations, thereby gaining the confidence to take action to improve their operations.
>>Learn more about the Impinj R700 reader.
---
Article tagged as:
---
---
Tuesday, February 4, 2020
Sign Up for the latest news
Looking for more content? We've got you covered
Learn more about Impinj and RAIN RFID in our resource library
Visit Library
Get the latest industry happenings delivered straight to your inbox