New Impinj Monza R6-A Tag Chip for European Retail Market
The new Impinj Monza R6-A RAIN RFID tag chip, built for European retail use-cases, delivers privacy controls, industry-leading performance, and environmental sustainability.
In production now, the new Impinj Monza R6-A chip delivers enhanced privacy protection, industry-leading performance and environmental sustainability.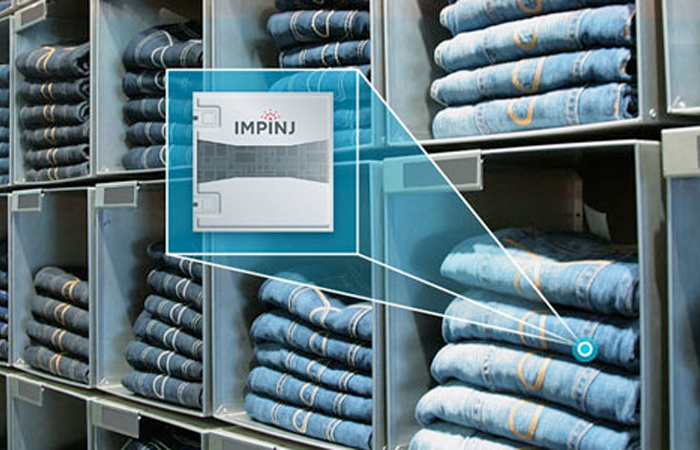 Designed for the European retail market, which is at the forefront of public policy on consumer privacy and sustainability, the Monza R6-A tag chip helps retailers implement "Privacy by Design" principles to protect consumer privacy. Monza R6-A chips enhance privacy protection in RAIN RFID deployments with short-range mode and tag deactivation via "kill" capability. When an authorized RAIN RFID reader activates Monza R6-A's short-range mode, the chip's read range is reduced by a factor of 10, preventing the tag from responding to any reader unless the reader is right next to the tag. Short-range mode allows retailers to protect consumer privacy while still providing post-sale customer service, such as returns without a receipt. Retailers can further enhance consumer privacy with Monza R6-A chips' kill capability, which allows a reader to irreversibly deactivate, or kill, the chip after item purchase.
"Consumer privacy is a very important issue both in the RAIN RFID industry and in society generally," said Carl Brasek, senior director for silicon products at Impinj. "With the Monza R6-A, we've found a simple and cost-effective solution that enables retailers to get the benefits of a RAIN RFID system while still preserving their customers' privacy and trust."
The Monza R6-A chip also employs Impinj's patented Enduro™ chip-to-antenna connectivity. This improves the chip-to-antenna connection and performance over the life of the tag, creating a chip well-suited for use in environmentally-friendly "green" tags made from paper and aluminum. Enduro technology uses primarily copper, which means Monza R6-A itself has a much smaller carbon footprint than chips that use gold. For every billion chips produced, Monza R6-A reduces CO2 emissions by approximately 110 metric tons compared to gold-bumped chips.
---
Article tagged as:
---
---
Wednesday, September 27, 2017
Sign Up for the latest news
Looking for more content? We've got you covered
Learn more about Impinj and RAIN RFID in our resource library
Visit Library
Get the latest industry happenings delivered straight to your inbox