MTI's New MSX10 SiPs Enable Even the Smallest RAIN RFID Devices
MTI has released a system-in-package (SiP) line powered by Impinj RAIN RFID reader chips that can be used in portable, wearable, and other small devices.
Impinj gold partner Microelectronics Technology Inc. (MTI) announced a new system-in-package (SiP) line​​ that enables users to develop products and launch devices more quickly, and start gaining a return on their investment sooner. Built on the Impinj E710, E510, and E310 RAIN RFID reader chips, the MTI MSX10 SiPs boast industry-leading RAIN RFID performance, allowing devices to use less power to achieve the same capabilities.
A SiP combines multiple functional chips into a single 11mm x 11mm package that is itself a fully functional unit, making them a perfect solution for all kinds of devices with tight dimensions.
The new MTI MS710, MS510, and MS310 SiPs allow product developers to create high-performance wearable RFID readers, portable RFID devices, RFID printers, and other compact RAIN RFID reader solutions like shelf readers, smart appliances, and security access readers.
---
By using Impinj E family reader chips, MTI's MS series RAIN RFID reader SiPs achieve the size, power, and cost-optimization needed by IoT device manufacturers. We expect the SiPs to enable the development of small, low-power, RAIN-enabled IoT devices such as wearables, mobile POS and smart appliances, and further expand RAIN RFID adoption into embedded applications.
---
Top benefits of the MTI Reader SiPs include:
Complete RAIN RFID reader subsystem in a SiP
Industry-leading performance with Impinj E710, E510, E310 reader chips
Available in three SKUs: MS710, MS510, MS310
Up to +27 dBm transmit power
68-pin, 11mm x 11mm x 1.4mm LGA
Development kit with Raspberry Pi
MTI designed the MS series for devices including mobile readers and printers, small, fixed readers, embedded enterprise deployments (shelf readers, security access, etc.), hands-free enterprise deployments (wearables, sled-style readers), and IoT devices with RAIN RFID functionality, like mobile points of sale and smart appliances.
| | | | |
| --- | --- | --- | --- |
| Parameter | MS710 | MS510 | MS310 |
| Rx Sensitivity | -88dBm | -82dBm | -75dBm |
| Read Rate | 1000 tags/s | 700 tags/s | 250 tags/s |
| Power Consumption | 3.6W @ 27dBm | 3.6W @ 27dBm | 3.6W @ 27dBm |
Interested in testing an MTI MSX10 SiP for your device development? Limited samples are available. Connect with MTI via the Impinj Partner Portal.
For the latest information on RAIN RFID products, news, and industry trends, subscribe to the Impinj blog.
---
Article tagged as:
---
---
Wednesday, March 22, 2023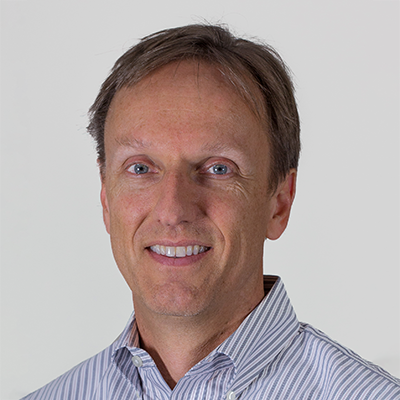 Felix Klebe
Director, Product Marketing
As director of product marketing for Impinj, Felix Klebe leads product-related marketing and communication at Impinj, drawing on 25 years of experience in industrial product management and product marketing.
Sign Up for the latest news
Looking for more content? We've got you covered
Learn more about Impinj and RAIN RFID in our resource library
Visit Library
Get the latest industry happenings delivered straight to your inbox