Making Connections at Passenger Terminal Expo 2019
Making connections at conferences is always a highlight and PTE was no different.
From energy-saving alert systems to smart bathrooms, the air transport industry is on-board with the IoT revolution; and the London-held Passenger Terminal Expo event I attended last month proves it. This year I met with industry innovators eager to create the best solutions for their customers by implementing RAIN RFID into their solutions, from tracking equipment and assets to tracking bags--there was a common understanding, so to speak, that the future of airport transportation is in the cloud.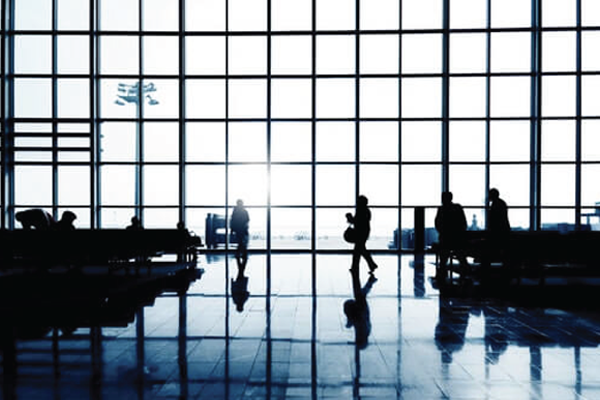 In one conversation, we discussed go to market efforts in air transport and baggage handling, and how the Impinj platform enables airlines and airports to accurately and efficiently manage passenger luggage, as well as track equipment and supplies. With our RAIN RFID expertise, Impinj helped create plans and strategies to accelerate selling efforts and increase product visibility.
In another interesting meeting, I spoke with a company that is interested in integrating Impinj xSpan with their non-RFID baggage scanning system. With this added functionality, the partner will be able to confidently tell customers that their system is RAIN RFID ready. Another partner who already deployed RAIN RFID in their solutions asked how they could make their solution better and more accurate: together, we discussed various components of the Impinj platform that could help them deliver the best solution for their customers.
Through these conversations, I enriched my understanding of how Impinj partners are positioning themselves in the always expanding ecosystem of IoT. It was inspiring to see air transportation leaders innovate and get excited about RAIN RFID solutions. Attending conferences is always a learning experience and talking with partners, and customers on a convention floor can forge connections that last for years. Passenger Terminal Expo 2019 was no different.
---
Article tagged as:
---
---
Thursday, April 11, 2019

Wendy Werblin
Former Impinj Director of Industry Solutions
Sign Up for the latest news
Looking for more content? We've got you covered
Learn more about Impinj and RAIN RFID in our resource library
Visit Library
Get the latest industry happenings delivered straight to your inbox