Make the Sale: RAIN RFID Ensures Retailers Have Accurate Data
RAIN RFID enables inventory accuracy that supports retailers' omnichannel goals enabling the sale to customers wherever they shop.
How do you make a sale when your inventory is working against you?
Manual inventory counting and management is time-consuming, error-prone, and all-around frustrating. But with RAIN RFID, inventory tracking is moving out of the past and shaping the future of smarter retail.
With RAIN RFID's targeted inventory tracking, long-gone will be the days of manual unit counting to keep your inventory accurate and current. Manual, time-consuming processes are often subject to errors that can impact everything from receiving to point of sale.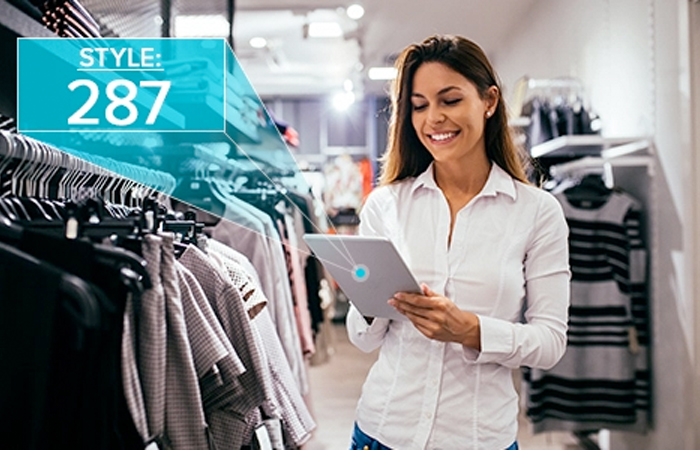 With RAIN RFID, tracking inventory becomes both easier and much more accurate, enabling retailers to execute omnichannel retail to reach more customers, whenever and wherever they shop. RAIN RFID-enabled accuracy allows customers and sales associates to see and access items on hand, in real-time, to purchase online, pick up in-store (BOPIS), order to ship directly, or search for product availability before even visiting the store.
Retailers are quickly realizing how impactful RAIN RFID is to making sales, improving efficiency, and providing the best customer experience. With so many adopting RAIN RFID, it's easy to see how this technology is propelling retail into the future.
Next time you shop online or in-store, look for the signs of RAIN RFID: ease and efficiency in finding products, seamless omnichannel shopping, and satisfied customers and associates alike.
If you want to know more about the future of retail with RAIN RFID, subscribe to our blog for curated content.
---
Article tagged as:
---
---
Tuesday, February 11, 2020
Sign Up for the latest news
Looking for more content? We've got you covered
Learn more about Impinj and RAIN RFID in our resource library
Visit Library
Get the latest industry happenings delivered straight to your inbox