Macy's and Stores Worldwide Benefit from the Retail RFID Revolution
Macy's and retailers around the world are continuing to expand their RAIN RFID programs. See how successful the implementation of RFID was for major eCommerce brands, especially for Macy's.
Forbes magazine recently took a fresh look at the Macy's RFID project, asking "Is the RFID retail revolution finally here?" Macy's, an early adopter of RAIN RFID, is continuing to expand their RAIN RFID programs and plans to tag every item that passes through their fulfillment centers and stores by the end of 2018.
Why the continued push for RAIN RFID? The Forbes article cites "after Macy's expanded RFID to its fashion departments, the retailer's sales volume surged more than 200%." With RAIN RFID, Macy's can:
Commit store items to online shoppers with confidence that the products are there for fulfillment
Increase merchandise availability and decrease markdowns by selling all available merchandise across their chain to balance demand with supplies from their network of stores
Reduce supply chain errors as their suppliers more accurately ship the right products to the right stores
Increase display audit accuracy, with noncompliance rates dropping from 30% to between 4%-6%
Macy's isn't alone in their use of RAIN RFID technology. Other retailers like Zara, Undiz and Patrizia Pepe use RAIN RFID to track consumer trends, match their inventory more exactly to demand, and introduce engaging consumer experiences.
For many retailers, the highly accurate and equally effective solutions RAIN RFID provides are streamlining processes, letting companies sell higher volumes in smaller footprint stores, and enhancing operations for a better customer experience.
The 2016 RIS Roadmap: Reaching New Frontiers with RFID provides more details and insights into which retailers are adopting RAIN RFID and the benefits they've gaining. Check out the infographic below and download the full report to learn more.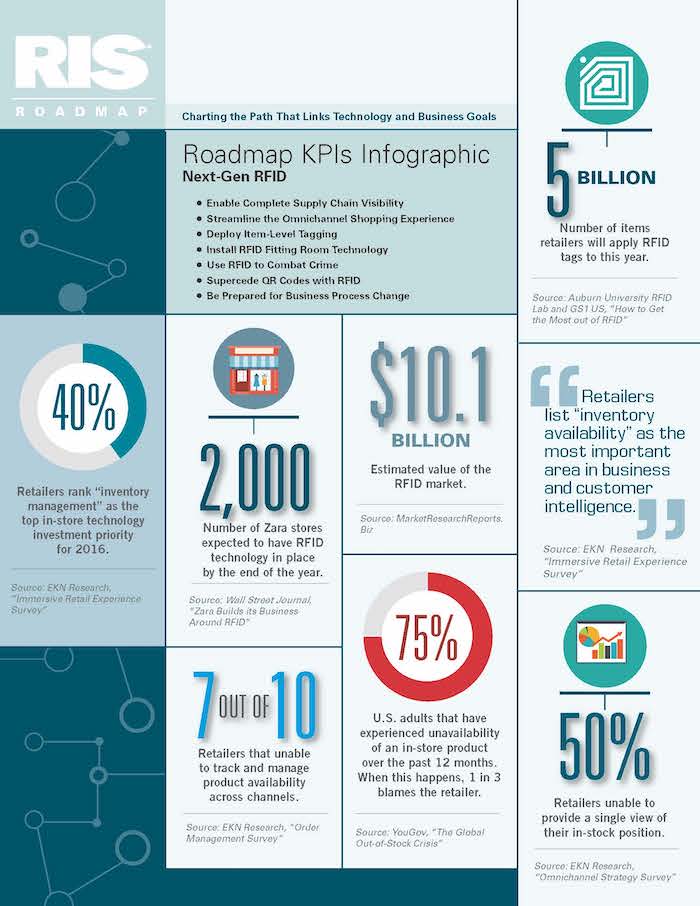 ---
Article tagged as:
---
---
Wednesday, May 17, 2017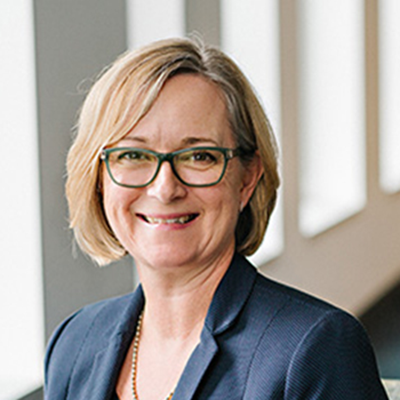 Gaylene Meyer
Impinj Vice President of Global Marketing and Communications
Gaylene Meyer leads a team focused on delivering world-class marketing and communications that engage partners and customers worldwide.
Sign Up for the latest news
Looking for more content? We've got you covered
Learn more about Impinj and RAIN RFID in our resource library
Visit Library
Get the latest industry happenings delivered straight to your inbox