Just-in-Time Manufacturing with RAIN RFID Makes for Better Efficiency
Just-in-time manufacturing requires having the right parts, at the right place, at the right time so you can produce your product. Todd Farley, vice president for global sales at Impinj, explains how RAIN RFID can help.
Todd Farley, vice president for global sales at Impinj, recently wrote about how RAIN RFID enables just-in-time manufacturing in Manufacturing Tomorrow, an online trade magazine that focuses on Industry 4.0, advanced manufacturing, and factory automation. Here are some highlights that explain how the Impinj platform can help.
The COVID-19 pandemic caused upheaval in many industries, not least of which in manufacturing, forcing many manufacturers to find new ways to maintain stability and adapt to the new normal.
One popular strategy is implementing just-in-time (JIT) manufacturing. The basic concept is having the right number of parts, in the right place, at the right time, so you can produce your product as efficiently as possible.
The right number is especially important. Too much excess increases costs and wastes valuable storage space. On the other hand, a single missing component can bring an entire production line to a halt. When manufacturers ship in various components from multiple suppliers, everything gets more complex.
For JIT to work, it's critical to have visibility into the entire manufacturing process, including the supply chain. Companies must know their operational processes intimately, and be fully aware of what happens at every point of production, from start to sale.
Asset tracking is key to a successful manufacturing operation, and that's where RAIN RFID can help. RAIN RFID provides a unique opportunity for companies to not only track their end products, but track all materials and assets throughout the manufacturing process. Solutions built by Impinj partners can provide critical, real-time visibility into the entire process.
Bringing end-to-end visibility to food manufacturing
With a just-in-time process powered by RAIN RFID, restaurants and food suppliers can enhance visibility into their supply chain, better manage their stock, and keep track of the arrival date, batch number, and expiration date of every product. Additionally, data from RAIN RFID solutions can provide insight for how to improve processes, reduce food waste and overall costs, and boost safety and brand reputation.
Take for example Coöperatie Hoogstraten, which helps 200 family businesses in Belgium sell strawberries to local stores and international resellers. The organization adopted a RAIN RFID solution to automatically track individual cartons of strawberries from the farm to the end customer. The solution saves time by eliminating barcode scanning, increases processing speed with fewer errors, and provides customers with accurate information about the farm their strawberries came from.
Real-time data can help organizations in the food supply chain speed up their processes and avoid bottlenecks. A Belgian logistics service provider specializing in temperature-controlled warehousing of food products, Luik Natie, relies on its RAIN RFID solution to automate tasks like registration and scanning, and to provide accurate, real-time visibility into inventory location and movement — down to each individual pallet in the cold store.
With a capacity of over 22,000 pallets of frozen food and a location just 15 minutes away from the Port of Antwerp, Luik Natie ships large volumes of frozen food to destinations around the world. Real-time data and inventory visibility help the company avoid bottlenecks and ensure cargo is where it needs to be, when it needs to be there.
Increasing inventory accuracy and reducing labor costs
Automating asset tracking is a great way to increase data accuracy within the supply chain while also reducing manual work. By tagging assets and tools with RAIN RFID tags, and equipping warehouses with RAIN RFID readers and gateways, manufacturers can gather data and track items as they move through production lines.
Another Belgian firm, Aertssen Logistics, transports specialized agricultural machinery such as cherry pickers, and processes 10,000 machines every year at its distribution center near the Port of Antwerp. Before adopting RAIN RFID, the company employed a manual, pen-and-paper inventory process that was intensive and prone to error — not just because it processes so many machines, but also because many machines look similar.
Aertssen Logistics tagged its assets and added readers to exit gates, effectively automating both inventory and the proof-of-shipment process. By adopting a RAIN RFID solution, the company sped up inventory loading by 50%, automated its stock inventory process, and reduced the number of secondary deliveries.
Making automotive manufacturing more efficient
Many adopters of RAIN RFID find their solutions improve accuracy while also reducing labor costs. SAIC Anji Logistics, a subsidiary of one of China's largest car manufacturers, switched to a solution that includes RAIN RFID-powered drones to conduct regular stock checks at lots where finished vehicles wait for shipment.
Before, this task could put the entire lot out of commission for over 24 hours, as workers collected data by foot and manually input it into a database. With its RAIN RFID solution, SAIC Anji Logistics reduced inventory tracking time by 50%, cut manual labor by 50%, and achieved 100% real-time inventory accuracy.
Chinese home appliance giant Haier is one of the largest manufacturers of washing machines, shipping millions of their appliances to customers worldwide each year. Mis-shipments – especially overseas – can be costly, so Haier turned to RAIN RFID to more accurately monitor their warehouse inventory and shipping process. By using a system of Impinj RAIN RFID tag chips on the exterior packaging of washing machines read by Impinj RAIN RFID readers at dock doors, warehouse workers are able to track washing machines as they move around, enter, and exit Haier's warehouses. This ensures the right products are shipped to the right customers and reduces manual work, allowing Haier to achieve near-paperless tracking of inventory.
In short, manufacturers — whether they operate in the food supply chain, the automotive industry, or another sector — can drive productivity and growth by adding RAIN RFID to their assembly and manufacturing processes. RAIN RFID transforms and streamlines complex processes, enables just-in-time manufacturing, and saves money, supplies, and labor.
To learn more about how Impinj enables asset management and supply chain automation, visit our industry info pages.
---
Article tagged as:
---
---
Wednesday, January 12, 2022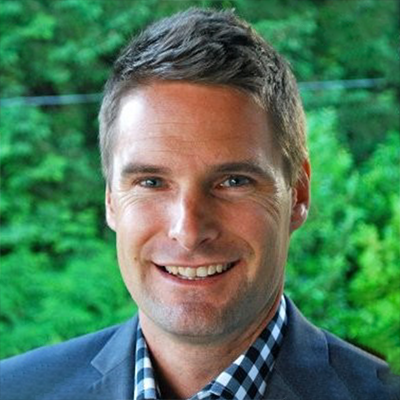 Todd Farley
Senior Vice President, Global Sales
Todd Farley leads the Impinj global connectivity sales team and works with partners and end-customers to increase adoption of the Impinj platform.
Sign Up for the latest news
Looking for more content? We've got you covered
Learn more about Impinj and RAIN RFID in our resource library
Visit Library
Get the latest industry happenings delivered straight to your inbox