"Start Anywhere, Scale Anytime" IoT Retail Solutions Grow with You
With RAIN RFID, retailers can customize IoT solutions and start implementations where their business most needs to improve—in the store or supply chain.
If you work in retail, chances are you're looking for an edge—something that will put you one step ahead of the competition in a cut-throat market. And if you're looking for an edge, chances are you've looked at Internet of Things (IoT) solutions.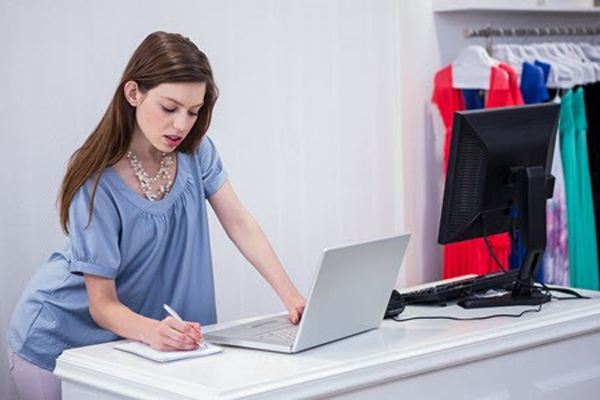 Integrating the IoT into your business seems like a no-brainer. There's no shortage of buzz around consumer-facing IoT integrations that bring digital trends into the real world—like magic mirrors in dressing rooms.
But there's another side to the IoT, one that works behind the scenes to deliver complete visibility into inventory from manufacturing, to distribution center, to storefront. And it's on this side of the IoT that retailers should be focusing to gain efficiencies, support omnichannel strategies, and, most importantly, scale alongside your business. Let's take a closer look at what happens when you do.
Inventory accuracy as a starting point for your IoT solution
Many retailers start with a focus on store inventory because it's intuitive, and the benefits are far-reaching. For most, this means tagging merchandise with RAIN RFID tag chips to connect them to the Internet. Tag chips can be read by handheld mobile devices, or for always-on, real-time data, by overhead readers and gateways.
So say, for example, you deploy an always-on inventory management solution to automate inventory cycle counts. Now you've eliminated a formerly labor-intensive manual process. But you get a myriad of other benefits as well. When the monitoring of front-of-store assortment happens automatically throughout the day, staff can quickly see and be alerted to replenishment lists. This means sales go up and customers can get what they came into the store to purchase.
Stocked shelves also ensure you can sell more products at full price because the inventory is not sitting in the back during peak season. This reduces markdowns and allows for better planning—and with lower or no safety stock needed, you can increase profit margins, and reduce inventory investments and waste. In short, when you know exactly where your products are in real-time, you can sell with confidence and meet customer expectations. But inventory accuracy is just the beginning.
The same infrastructure used to build out an inventory accuracy solution can also expand to benefit other aspects of store operations. For instance, inventory accuracy solutions can scale to deliver frictionless checkout, interactive fitting rooms, or help prevent loss.
An IoT retail solution for the entire supply chain
IoT solutions can reach beyond the store—once a retailer tags an item with RAIN RFID, they can leverage their investment across their supply chain. RAIN RFID tag chips can be attached to machinery, tools, or even be built into products during manufacturing.
Once implemented, the retailer can monitor everything from inbound and outbound shipments, pick and pack accuracy, to asset use and maintenance. This helps ensure the right items are on the right pallet every time, confirm carton contents, optimize asset workflow, and much more.
For many retailers, it's easy to start IoT projects with inventory accuracy because it's an obvious pain point. But that's not the case for everyone. The Impinj RAIN RFID platform allows you to customize your IoT solution, and start implementation where your business needs to improve most—be it in the store or across the supply chain—making RAIN RFID a solution that lets you start anywhere and scale anytime.
Learn more about solutions enabled by the Impinj platform, and how retailers like La Chapelle are using it to drive efficiency and increase sales.
---
Article tagged as:
---
---
Tuesday, January 16, 2018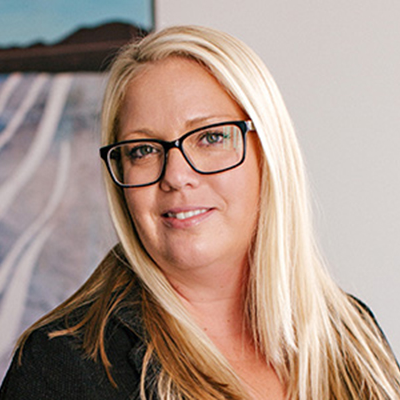 Ashley Burkle
Business Development Director, Retail Industry
Ashley Burkle works with retail partners and service companies to develop solutions that improve sales, efficiency, and shopper experience.
Sign Up for the latest news
Looking for more content? We've got you covered
Learn more about Impinj and RAIN RFID in our resource library
Visit Library
Get the latest industry happenings delivered straight to your inbox