Inventory for the Holidays | Impinj Insights
In this Impinj Insights blog, Ashley Burkle, senior manager of retail solutions, explains the defining advantage for retailers this holiday shopping season.
Ashley Burkle, the senior manager of retail solutions at Impinj, recently spoke to Footwear News on the challenges facing retailers this holiday season, including inventory. Here's how retailers are going to have to manage a very different holiday season, and the difference inventory visibility and accuracy can make. We've summarized her thoughts below.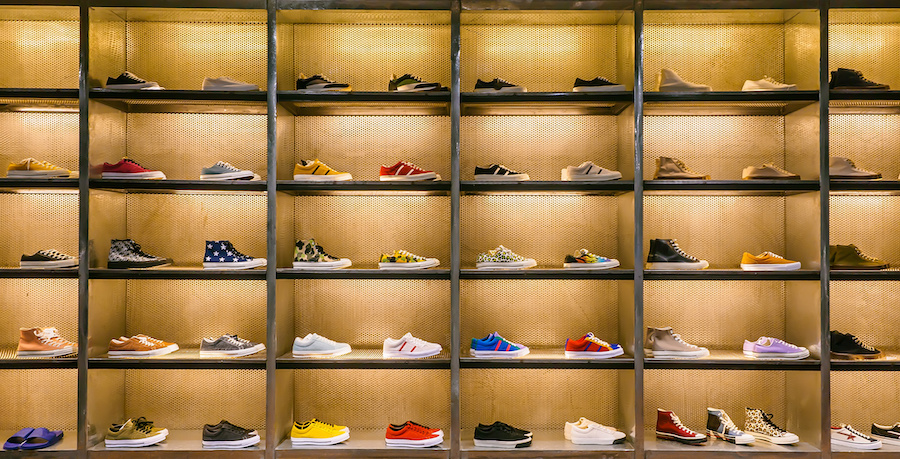 The biggest inventory challenges facing retailers this holiday season
To be competitive, retailers need to increase sales while reducing inventory, make stores run more efficiently, and delight their customers. In the past, when a shopper went into a store and couldn't find an item, they may have selected an available alternative. But today, if a shopper buys an item online and it's not there when they go to pick it up, their frustration will impact their loyalty to that retailer.
With curbside pickup increasing 208% in the US since the beginning of the pandemic, there is an increased need for inventory accuracy and visibility in order to drive efficiency and customer satisfaction: rather than shoppers browsing in stores and "picking" their own items to purchase, shoppers will primarily be browsing online and letting the retailer do the "picking."
A more complex holiday season than usual—for managing retail inventory
There are two key areas that retailers will be addressing this year when managing their inventory: flexible fulfillment and demand instabilities.
Retailers are adapting to unexpected challenges almost daily: they face business-altering decisions, including health and safety precautions, and store closures or re-openings. Receiving information and insights directly from stores, shoppers, and the market, is critical to ensure the right decisions are made in an ever-evolving environment. Curbside pickup, BOPIS (buy online pick-up in store), and other contactless shopping methods have become a mandatory fulfillment channel for many retailers. Stores will need to transform into more fulfillment centers than sales floors, and some retailers will be transferring inventory between local store locations to enable fulfillment. To meet shopper demand, store employees are asked to pick & pack orders and retailers must have accurate visibility to their inventory.
Demand has fluctuated drastically this year. Retailers haven't had the ability to model demand accurately through COVID's unpredictability. The changes in shopping patterns, including mandatory store closures, have caused chaos for some retailers and their supply chain forecast.
To address the dual challenges of fulfillment and demand, retailers must have accurate data about every item in their stores and supply chain. When a retailer has accurate real-time data about everything in their inventory, they know where to add, move, and promote that inventory–so they can sell it, and sell more of it at full price rather than at markdown.
Creating an inventory strategy: factors to consider
The future of many industries will be built on data. In retail, RAIN RFID keeps companies competitive by letting them know that the right item is at the right place, at the right time, with real-time visibility into inventory—at every step in the supply chain.
Inventory management is the priority use case for retailers who choose RAIN RFID. RAIN RFID systems make it easier than ever for companies to quickly access highly accurate data to ensure smooth operations and meet customer expectations. Accurate inventory visibility is a critical foundation necessary for retail success today—and retailers who have adopted RAIN RFID see inventory accuracy improve from 65% to over 95%, as well as an up to 5.5% sales lift.
Managing inventory across e-commerce and brick-and-mortar channels
With retail sales moving quickly to online shopping, retailers who have visibility into their inventory across their supply chain and stores are able to be more responsive. We see many examples of retailers who have adopted RAIN RFID quickly adjusting to changing shopper demand across channels. For example, in their third quarter earnings call, Nike reported that their rollout of RAIN RFID across both supply chain and stores allowed them to leverage inventory visibility to take advantage of demand across the marketplace and their stores.
As stores had vast amounts of inventory going stale during stay-at-home orders, some retailers placed a few employees in stores to fulfill online orders from their stores' inventory. This was a profitable and relatively easy way to move inventory while stores were closed, and can be a profitable way to continue with stores open. Providing an accurate, real-time ATP (available to promise) inventory with on-hand quantity and location to shoppers online and associates in-store is key to store fulfillment, improving margins and customer satisfaction. Stores need the ability to ship from stores and know exactly what they have in store – RAIN RFID is the enabler.
Improving in-store operations
We see accelerated interest in automated checkout as retail stores adapt to changing social distancing rules. RAIN RFID-based automated checkout also allows customers to ring up multiple items simultaneously, without the need to scan each one individually. This reduces customer time spent at checkout and the expense of staffing at the point of sale. It also obviates the need for complicated video tracking, while improving speed over barcode scanning. With RAIN RFID, shoppers can easily scan their items (multiple items at once with no sightline needed) and deactivate a loss prevention sensor themselves–limiting additional touch and contact with employees.
RAIN RFID also makes it easier for retailers to both detect and prevent internal and external theft. With RAIN RFID, retailers can identify items individually, allowing retailers to go beyond an alarm at the door—they now know which specific item has left the premises. This provides new insights into the causes and occurrences of theft as they happen, preventing future losses.
Conclusion—what retailers need to address now
The disruptive impact of COVID-19 has heightened the sense of urgency toward digital transformation.
Today, businesses can connect to, and engage with, some of the things that matter to them—but not all. The Impinj vision is people engaging with trillions of connected things, from the point of manufacture, through the supply chain, and ultimately to their destination.
For a retailer, these things include every single item in their supply chain and stores. RAIN RFID not only affords visibility into inventory as outlined in this blog, but also visibility into the things as they move through a system. It can help uncover the source of supply disruptions, identify capacity constraints (whether human or machine), and discover other factors undermining the productivity and effectiveness of the entire system. With this type of visibility, a business can gain a new understanding of its overall operation.
Impinj Insight Series - The Impinj Insight Series is a blog series designed to connect our readers directly to industry insights and product knowledge.
---
Article tagged as:
---
---
Friday, December 4, 2020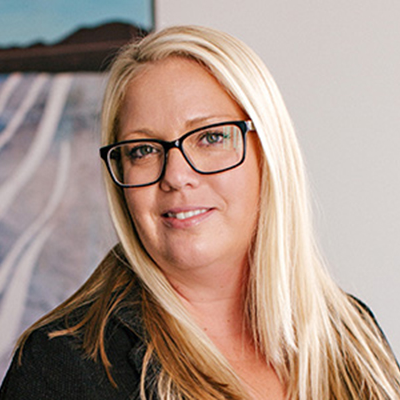 Ashley Burkle
Business Development Director, Retail Industry
Ashley Burkle works with retail partners and service companies to develop solutions that improve sales, efficiency, and shopper experience.
Sign Up for the latest news
Looking for more content? We've got you covered
Learn more about Impinj and RAIN RFID in our resource library
Visit Library
Get the latest industry happenings delivered straight to your inbox