Introducing the Impinj Partner Directory: Enabling RAIN RFID Connections
Explore RAIN RFID products and solutions from top Impinj partners in the Impinj Partner Directory, now live on impinj.com.
We're excited to announce a new way for our customers to build RAIN RFID connections: the Impinj Partner Directory.
Our new online directory, available on the Impinj website, lets anyone connect directly with Impinj gold- and silver-level partners around the world. Here you can browse Impinj partners and learn more about the RAIN RFID products, solutions, and services they provide.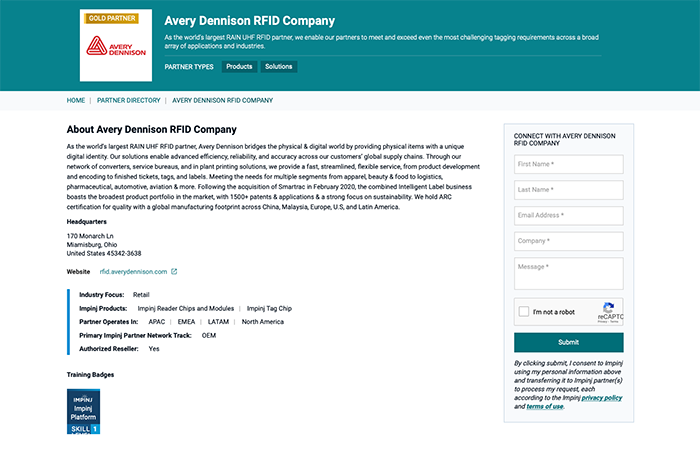 Building better connections
Impinj partners deliver best-in-class RAIN RFID solutions across the globe—enabling companies to drive digital transformation in their organizations. The Impinj Partner Directory enables customers and partners to find the best RAIN RFID products and solutions for their needs.
Partners listed in the directory have completed Impinj training, have experience deploying or developing RAIN RFID solutions, and have achieved either gold- or silver-level status. Partners can grow within the Impinj Partner Network program and earn benefits like a directory listing by taking training courses and successfully deploying RAIN RFID solutions.
"Impinj's vision is to deliver digital life for everyday items such as apparel, medical supplies, luggage, automobile parts, and more—extending the reach of the internet by a factor of 1,000," Impinj CEO Chris Diorio said. "Partners play a critical role in our overall strategy for market penetration, share leadership, and cultivating a satisfied base of customers."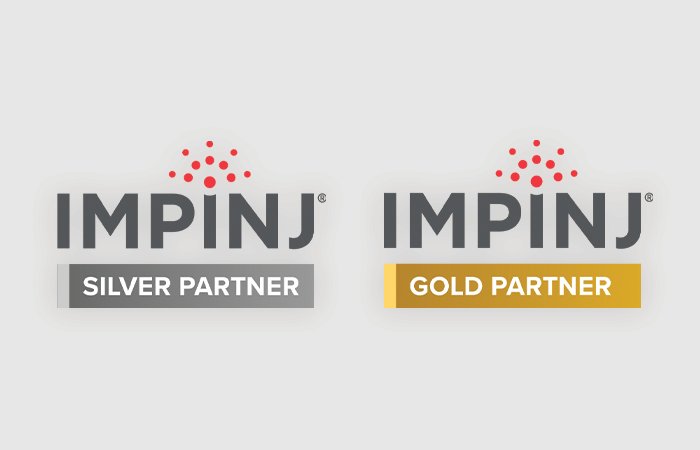 Impinj Partner Network
The Impinj Partner Network has expanded over the past two years, adding new partner tracks, support tools, and training programs.
"Whether partners are new to RAIN RFID solutions, or are seeking to expand their business, the Impinj partner network is designed to help them win business and deliver successful projects that create value for their customers," said Jeff Dossett, Impinj chief revenue officer. "We're excited to support our partners as they build innovative IoT solutions that bring agility and insight to businesses and consumer applications."
The new directory serves both customers and partners seeking best-in-class RAIN RFID products and services, and is a reflection of the strength of the Impinj partner network. We are grateful to our partners—without them, this directory would not be possible.
We invite you to take a look for yourself at the Impinj Partner Directory. It's another way we're connecting the world through RAIN RFID.
---
Article tagged as:
---
---
Wednesday, August 25, 2021
Sign Up for the latest news
Looking for more content? We've got you covered
Learn more about Impinj and RAIN RFID in our resource library
Visit Library
Get the latest industry happenings delivered straight to your inbox