Improving Supply Chain Visibility with RAIN RFID
Learn how a RAIN RFID solution provides real-time visibility into the location of pallets, packages and individual items as they move through your business.
One of the most vexing supply chain challenges can be summed up in one word: visibility. Keeping track of shipments can be a costly, inefficient and error-prone process. The culprit? Antiquated processes like manually scanning items, using paper-based forms, or visually confirming the contents of containers.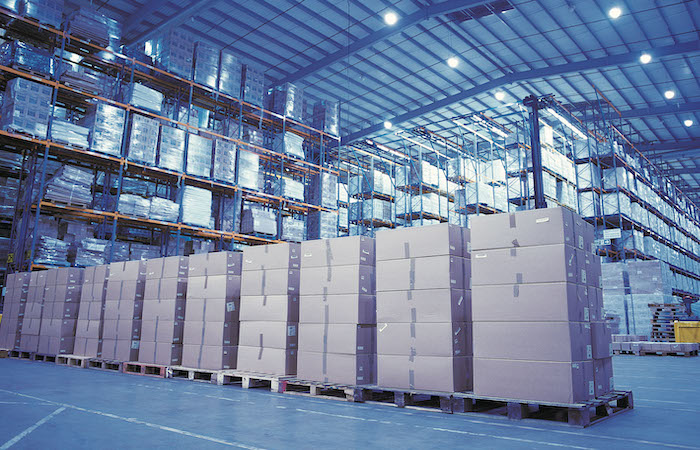 Mistakes can happen at any point in the process, and often do. Here's where they occur most often:
Verifying the contents of boxes in a pick and pack or assembly operation
Packing, staging, or loading goods onto pallets, crates, or other containers
Receiving or shipping goods through loading dock doors
To rest well at night, supply chain managers need to have a way to monitor shipments with a high-level of accuracy—whether that shipment is a single item or an entire container.
Adient Increases Visibility into Supply Chain
For example, Adient needed to ensure that the company's returnable shipping containers were being sent back in a timely manner. Thousands of shipping containers that had been sent out were missing, resulting in increased costs. With help from SLS RFID Solutions and Impinj, Johnson Controls saw a number of benefits, including:
A 99% read accuracy rate of tagged items
Increased visibility into shipping container inventory
Reduced operating costs due to increased returns of containers
More visibility, less guesswork
Adient represents just one example of how a RAIN RFID solution can provide real-time visibility into your supply chain. Here are a few others:
Automated shipment verification
An Impinj shipment verification solution uses RAIN RFID to provide visibility into the exact location of goods as they move in and out of a facility, allowing you to automate shipping and receiving workflows, and receive confirmation and exception alerts. You can connect the data provided by the Impinj platform with the IT systems that run shipping and receiving to increase efficiencies, reduce missed shipments, and guarantee chain of custody traceability at the dock door.
Ensure the correct contents have been loaded onto a pallet
A pallet contents verification solution that uses RAIN RFID has the capability to verify that the correct cartons have been loaded onto a pallet. Packers can receive alerts when items are missing. Further, the contents of a pallet can be automatically matched to the order documentation, so there's no more wasted time hand-scanning barcodes.
Check carton contents even after packages are sealed
With RAIN RFID, the contents of a carton can be verified even after the package is sealed and moving along a conveyor line. Packages with errors can automatically be diverted for appropriate handling. Verification can be performed on any size or type of container—from small boxes to reusable containers. Increase pick and pack efficiencies, and reduce carton content errors to maximize order fulfillment throughput.
The Impinj platform is extensible, so as businesses grow, their ability to track pallets, packages, or individual items grows with them.
Contact our sales team to learn more.
---
Article tagged as:
---
---
Monday, March 5, 2018

Jason Ivy
Former Impinj Sr. Manager of Supply Chain & Logistics Solutions
Sign Up for the latest news
Looking for more content? We've got you covered
Learn more about Impinj and RAIN RFID in our resource library
Visit Library
Get the latest industry happenings delivered straight to your inbox