Impinj RAIN RFID Software Roadmap: Enabling an Ecosystem
Learn about our focus on building edge intelligence onto our readers as we transition away from standalone, on-premise software products.
I'm excited to share an evolution in the Impinj software roadmap that we believe will strengthen our platform as a foundation for IoT solutions development. Our new software roadmap focuses on building edge intelligence onto our readers and developing future cloud services that Impinj will deliver. We will leverage our partner ecosystem for data processing and system management software, as we transition away from building standalone, on-premise software like Impinj ItemSense. We believe this focus will accelerate our ability to innovate and provide more opportunity and value for our partners to build IoT solutions on the Impinj platform.
Impinj introduced ItemSense software in 2015 to 1) solve RAIN use cases using advanced software algorithms and 2) simplify RAIN deployments via system management and control, including device and data management. Since then, we found that migrating the software algorithms onto our readers and gateways improves system performance, and our partners have made great strides in system management and control. So today we begin an extended two-year end-of-support process for ItemSense which allows us to continue supporting existing deployments while our partners and end customers plan for the transition.
A foundation for performance optimization and deployment simplicity
Software continues to play a key role in the Impinj platform, laying a foundation for IoT solutions that extends the Internet's reach from the cloud, through edge connectivity devices, all the way to connected items. Going forward, we will prioritize our efforts and partner support in these three areas:
Edge intelligence: Build algorithms that run on our readers and gateways to generate real-time data for a wide range of inventory and transition use cases. Utilize a modern IoT device interface for seamlessly delivering this data and the necessary interrupts for these use cases to IoT applications, as well as simplifying system setup and tuning.
Partner ecosystem: Expand support for, and help partners grow, software products that provide data processing and systems management that easily integrate RAIN RFID into end customers' operations.
Cloud services: Develop cloud services that connect with and leverage future capabilities in our tag chips, such as cryptographic authentication, enabling new use cases that benefit and protect businesses and people.
Our goal is to make RAIN as simple to deploy and manage as other IoT technologies, like enterprise Wi-Fi, with intelligence built into our readers and gateways and accessible via the cloud. The new Impinj R700 reader showcases the beginning of our software evolution with a new IoT device interface that natively supports REST APIs and industry-standard data protocols, including MQTT, to integrate with partner IoT applications and platforms seamlessly and securely. The Impinj R700 reader also enhances support for on-reader applications with 10× the processing power and 16× the on-reader memory of the Impinj Speedway reader.
Unlocking boundless IoT with the Impinj Partner Network
Our partners use our platform's best-in-class products, capabilities, and technology to drive digital transformations in businesses worldwide. They use Impinj developer tools for easy solutions integration and augment our on-reader capabilities with their enterprise software offerings. We will continue to expand and grow the Impinj Partner Network to deliver a vast range of services, solutions, and domain-expertise.
Our vision is boundless IoT—a future where every item in our everyday world has a digital counterpart, a digital twin, in the cloud. Today, we can deliver each physical item's identity, location, and authenticity. Our future is linking those physical items with cloud-based digital twins that include the item's history, ownership, and available links. Step-by-step, we are creating the platform our partners need to deliver solutions that connect everyday items to their digital twins.
Our software evolution is an important step on this journey. We believe that by continuing to make RAIN RFID easier to access and use via our partner ecosystem, we can drive RAIN adoption, enable connectivity for trillions of everyday things, and help businesses reap the benefits of digital transformation.
Ready to join us? Learn more about how to leverage new Impinj developer tools and the Impinj R700 reader.
---
Article tagged as:
---
---
Monday, December 14, 2020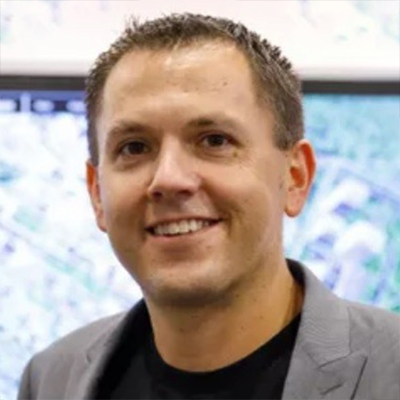 Matt Branda
Vice President, Product Management
Matt Branda leads a team focused on delivering world-class RAIN RFID connectivity products that provide industry-leading performance and reliability.
Sign Up for the latest news
Looking for more content? We've got you covered
Learn more about Impinj and RAIN RFID in our resource library
Visit Library
Get the latest industry happenings delivered straight to your inbox