20/20 in 2020—Accurate Inventory Visibility with RAIN RFID
Learn how seven retail brands are using RAIN RFID to gather real-time insight and inventory visibility to launch into the future.
When you look towards your future, would you like to have 20/20 vision?
Ring in 2020 with a clear vision of what the future holds for retailers, and how RAIN RFID can get you there.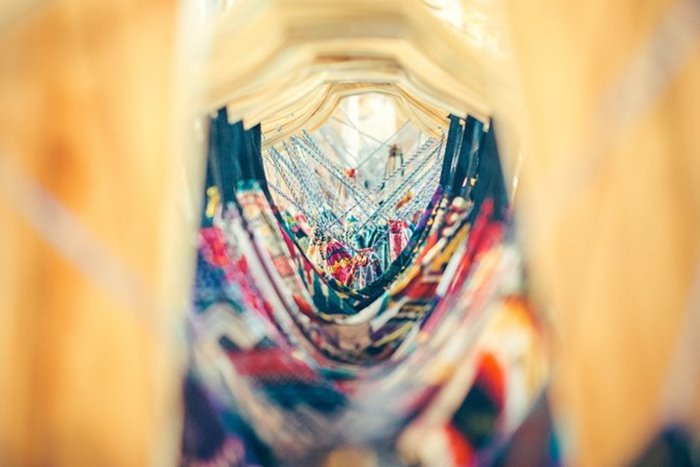 RAIN RFID, the fastest growing segment of the RFID market, is a passive (battery-free) technology that uses radio waves to wirelessly communicate with, identify, and locate objects. RAIN RFID gives retailers the ability to accurately see their inventory and utilize omni-channel shopping with their brands.
Read below for real success stories from retail leaders who have seen what RAIN RFID can help them achieve.
The world's largest fashion retailer, Inditex, was an early adopter of RAIN RFID with its Zara brand.
With RAIN RFID, Zara carries out cycle count inventories every six weeks, getting a more accurate picture of what styles are selling well and those that are not. This accurate inventory visibility helps enhance customer service for shoppers in stores and online, by making sure popular items are available wherever they shop.
RAIN RFID helps Zara continuously improve their fast fashion metrics by giving them better inventory accuracy, insights into stock replenishment, customer satisfaction and loss prevention.
The technology is already working well in Zara, Massimo Dutti and Uterqüe brand stores and will be implemented in all of Inditex's retail concepts in 2020. Inditex operates 7,000 stores in 96 markets around the world.
>>See RAIN RFID in action at Inditex
Recently, Nike shared that they will continue to build out capabilities for connected inventory to create a supply chain that anticipates and quickly responds to shifts in consumer demand.
Nike's chairman stated, "Beginning in Q1, 2019, we've placed RFID in nearly all Nike Footwear and Apparel, which is hundreds of millions of products."
---
RFID gives us the most complete view of our inventory that we've ever had. It's quickly becoming the most precise tool in our arsenal, to meet an individual consumer's specific needs at the exact right moment.
---
This fall Nike will go-live with RFID across 20 Nike Direct doors and will continue to scale across the fleet to improve inventory visibility and accuracy and drive quicker in-store fulfillment.
>>See how Nike drives digital transformation with RAIN RFID
Levi's has started to implement RAIN RFID to gain insight into item availability and improve inventory management processes, as well as to support omnichannel execution.
When Levi's discovered that the number one reason people left stores without buying anything was because they couldn't find their size or color, the team implemented a RAIN RFID system to help better track inventory and keep the sales floor replenished.
In addition they have stated that another key to generating business growth is to focus on enhancing the in-store consumer experience through omni-channel technology updates such as RFID.
With RAIN RFID, Levi's Brazil maintains the inventory in its stores, with nearly 100% accuracy.

99.78%

inventory accuracy
The technology is producing results. With RAIN RFID, Levi's Brazil maintains the inventory in its stores, with nearly 100% accuracy. Before RAIN RFID, in-store inventory accuracy was approximately 67%, and after 18 months of RAIN RFID use, accuracy rose to 99.78%.
As an early adopter of RAIN RFID, Macy's achieves higher levels of accuracy and item visibility which translates to better omnichannel shopping for their customers.
According to Bill Connell, Macy's senior executive vice president logistics and operations, "with an increase in the inventory accuracy, out-of-stocks are significantly reduced, and by cutting the out-of-stocks, item availability is increased, which can lead to substantial and measurable sales increases."
As a result of its confidence in its RFID-based inventory data, Macy's now sells products down to the last unit in stock at its stores. For Macy's, between 15 and 20 percent of their inventory exits in these "last units" therefore, a large percentage of fashion apparel, can now be sold online.
>>See how RAIN RFID increases visibility for Macy's
lululemon has leveraged RFID technology to drive inventory accuracy and visibility, in order to enhance their store guest experience and create easy transactions for omni-channel shoppers.
lululemon relies on RFID to accurately report real-time inventory on-hand by location to its in-store educators and guests, as well as to its online shoppers. This visibility is available for every item in the product assortment at any given time. With this accuracy, lululemon is able to confidently promise items to its omni-channel shoppers through their choice of fulfillment including buy online, pickup in-store (BOPIS). Upon using RFID, lululemon saw their order cancellation rate improve, dropping to less than 1%.
RFID brings lululemon's inventory accuracy to 98% across stores

RIS News

How lululemon and adidas Use RFID to Set the Stage for Omnichannel

98%

inventory accuracy
Keeping the sales floor stocked with all available styles, sizes and colors throughout the day is challenging in their fast-paced retail stores. After lululemon started using RFID they improved their replenishment by 90%.
Earlier this year the CFO of L Brands announced that the company is introducing RFID in its stores to improve inventory accuracy and visibility in preparation for the company's introduction of omni-channel capabilities, especially buy online, pick-up in store (BOPIS).
Recently, at the company's Investor Day, the COO announced that about 1,100 of the company's stores are slated to begin using RAIN RFID by summer 2020, with almost 350 receiving these capabilities by the end of this year.
Victoria's Secret is one of retail's largest specialty apparel brands and is planning to launch RFID to provide real-time inventory tracking across the chain.
>>See how RFID enables inventory accuracy for L brands
Fast Retailing, the Japanese fast-fashion giant and the parent company of UNIQLO, is introducing RAIN RFID at its 3,000 stores, including 2,000 UNIQLO outlet stores, as well into their supply chain.
Fast Retailing produces close to 1.3 billions items a year. As part of their supply chain strategic direction, Fast Retailing is striving to make, distribute, and sell only what is necessary. RAIN RFID is key to achieve this goal, helping enable an entirely new information-driven digital consumer retailing industry.
After attaching RAIN RFID tags to all items when they are manufactured, they can see how much product they have and where. This shared real-time information has helped them achieve more accurate, coordinated, and efficient SKU management across their supply chain. RAIN RFID helps Fast Retailing deliver popular items in sync with demand and produce its merchandise in real-time.
RAIN RFID provides retailers with significant operational benefits across supply chains and throughout store locations. Retailers today are moving beyond the core benefits of this technology to enable better and smarter ways of shopping across the globe. These retailers are using data to proactively develop the ways retail operates in 2020 and beyond.
Want to read more about retail, and stay up to date on retail and RAIN RFID in 2020?
---
Article tagged as:
---
---
Friday, November 15, 2019
Sign Up for the latest news
Looking for more content? We've got you covered
Learn more about Impinj and RAIN RFID in our resource library
Visit Library
Get the latest industry happenings delivered straight to your inbox