How to Choose the Right Metrics to Improve Warehouse Performance
How can supply chain leaders identify the most impactful KPIs for their warehouse performance?
Logistics leaders have a hard job cut out for them—they need to keep products flowing smoothly through a warehouse to keep customers happy and increase profitability. Frequently these leaders are expected to drive results on a low budget, with poor visibility, or with inadequate data.
In Gartner's Top 10 Operational Metrics for Logistics Leaders to Improve Warehousing Performance, we believe, they outline the challenges facing logistical leaders and the key performance indicators they should focus on for best results to drive productivity, cost optimization, and service excellence.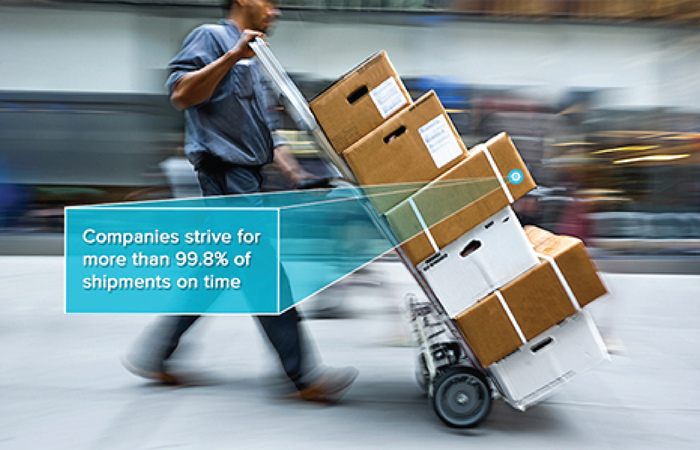 The Gartner report highlights how technology can improve the timeliness of data to help warehouse leaders drive actions. Below, we have outlined our takeaways:
It's Difficult to Make the Right Decisions Without Data
Many warehouse leaders are flying blind: Gartner says, "Logistics leaders are consistently asked to do more with less. The goal is to optimize costs while getting the right inventory to the right customers at the right time to ensure high customer satisfaction."
Due to a lack of investment in warehouse management systems (WMS) or other warehouse control tools, logistics leaders have to make decisions using out-dated and potentially inconsistent data points. It is important to find consistent and accurate data points to measure performance. These key performance indicators (KPIs) can be your guiding light to consistently measuring performance and then applying that insight to improve results.
So how can you find the most critical metrics for your performance? One method: Identify the root cause of failures. This will help you identify what needs to be measured and inform the most important corrective actions.
According to Gartner, "The real value of metrics comes from analyzing the metrics output and driving a continuous improvement agenda."
Drive Consistency Through Real-Time Data and Technology
Logistics leaders need an improved method of capturing warehouse metrics consistently. Automation is one tool they can use that avoids the delays and inaccuracies of manually entering data.
Gartner's research indicates, "RFID (can) form the transactional foundation of a WMS. This can enable the delivery of accurate information in near real time with improved control."
By gathering insight through consistent metrics, a logistics leader can transform their warehouse into a goal-oriented, dynamic environment and keep pace with ever-increasing consumer demands.
Does the Impinj RAIN RFID Platform Provide Data?
Yes! Impinj helps supply chain and logistics companies improve efficiency, optimize processes, and reduce costs by providing accurate real-time data about the moving parts that make up every supply chain.
The Impinj RAIN RFID platform enables:
Inventory Location: Know where everything in your warehouse is at any time. Optimize storage with real-time data and get alerts when stock is running low or placed in the wrong location.
Pallet Build Verification: Stop scrambling to find missing orders or fix incorrect ones. Ensure pallets are built right the first time by automatically comparing pallet contents to the shipping order as it's built.​
Content Verification: Mis-shipments are expensive. Catch them before they get past the dock door by automatically matching carton contents to order documentation.
For more information relating to this report see examples of how Impinj customers use RAIN RFID to enable supply chain success.
---
Article tagged as:
---
---
Tuesday, May 5, 2020
Sign Up for the latest news
Looking for more content? We've got you covered
Learn more about Impinj and RAIN RFID in our resource library
Visit Library
Get the latest industry happenings delivered straight to your inbox