How Retail is Failing and Exceeding Consumer Expectations
Consumer demand for seamless shopping is weeding out anyone who can't adapt fast enough. Here's how stores are failing or succeeding to meet that expectation.
The biggest shopping weekend of the year might be over, but we're not done learning from it yet. That's because experiences we have during the holiday season define our expectations for the year to come—for retailers and consumers alike. In fact, my very own Cyber Monday experience gave me a fresh perspective on which of my favorite retailers are changing to meet the demands of the digital age, and gave me an intimate look at what happens when they don't.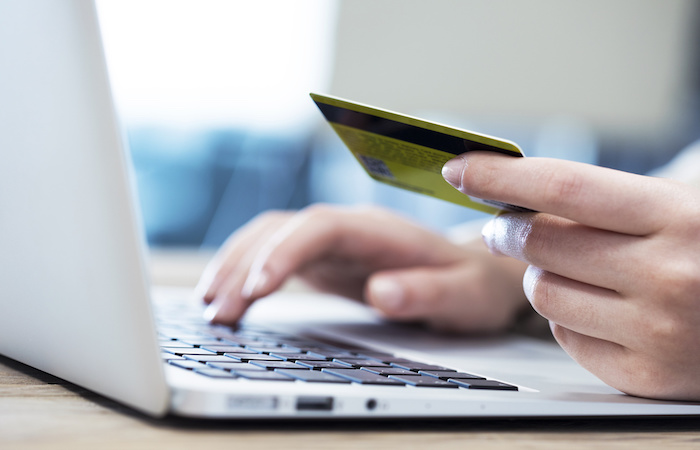 It's no secret consumers are propelling a massive overhaul of traditional retail: our desire for seamless shopping is ruthlessly weeding out anyone who can't adapt fast enough. And on Cyber Monday, which saw more than 81 million shoppers this year, this retailing natural selection has never been more apparent.
A Tale of Two Cyber Mondays
I approached the day with two specific items I wanted to buy—an iPad and an appliance. Neither are particularly cheap, so it was important that I capitalized on sales. I did my research beforehand to make sure I was getting not just a good deal, but the best one possible.
Come Cyber Monday, I was ready. I began by purchasing an iPad from a "Big Box" retailer who offered me a simple one-click express checkout online. I was able to pick up the item in-store thanks to a good inventory management system, and the retailer gave me a further $50 discount for doing so. Within an hour, I had received a text saying my item was ready. So the next day, I strolled into the store, showed my email receipt, and had my iPad handed to me. Simple as that. From the ease of checkout to the convenient pick-up and extra discount, the Big Box retailer had managed to meet—quite possibly even exceed—my Cyber Monday expectations.
Buoyed by a great customer experience, I was expecting nothing less when I went to purchase the second item on my list—the home appliance. I had done my research and decided to buy it online from a department store. On Cyber Monday I quickly checked-out and received my confirmation email about delivery.
The next day, I got a notification that the department store was pushing my delivery back a couple of days. Unfortunately, the bad news didn't stop there: on Wednesday I woke up to an email saying my order had been cancelled and, since my credit card had already been charged, I would have to wait for my refund. Now, not only had I been inconvenienced, but I was also losing the sale price since the Cyber Monday shopping deals at other stores had already ended. Had I known this was going to happen, I would have chosen to go with a different retailer—in the future, I'd prefer one that could guarantee its inventory.
As frustrating as this experience was as a consumer, for someone who works closely with retail, it was even more so. There were several things the department store could have done differently.
Accurate Inventory Ensures Sales
Accurate inventory could have guaranteed that customers, like myself, would only be purchasing items the store knew it had in stock. Real-time, item-level inventory data would allow that retailer to sell down to the last item, and would deplete stock information as consumers shopped—making sure nobody ended up purchasing an item the store didn't have.
Inventory data also would allow the department store to provide the convenient omnichannel shopping experience given to me by the Big Box retailer. Instead of dealing with shipping delays, I would prefer to schedule in-store pickup on my schedule, not the store's.
Black Friday Lessons for the Rest of the Year
Of course, these problems with inventory are heightened by major sales like Black Friday and Cyber Monday. But they provide an important lesson for the rest of the year: that these mistakes aren't just limited to the holidays. In a market flooded with options, there's no reason for a consumer to return after a disappointing experience.
With RAIN RFID, stores can ensure that they are providing customers and systems with up-to-the-minute, real-time data. Driven by accurate inventory information, consumers can make educated choices, and retailers are empowered to deliver an optimal shopping experience every time.
Lessons from this holiday season can help us prepare for next year. Be sure to visit Impinj at NRF 2018 in booth 3175 to learn how you can get accurate inventory in time for the next big sale.
Not attending NRF? Check out our case studies to see how retailers like La Chapelle and Undiz are already using RAIN RFID to deliver a better customer experience.
---
Article tagged as:
---
---
Monday, December 18, 2017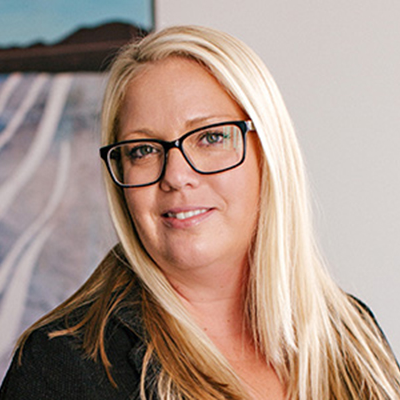 Ashley Burkle
Business Development Director, Retail Industry
Ashley Burkle works with retail partners and service companies to develop solutions that improve sales, efficiency, and shopper experience.
Sign Up for the latest news
Looking for more content? We've got you covered
Learn more about Impinj and RAIN RFID in our resource library
Visit Library
Get the latest industry happenings delivered straight to your inbox