How RAIN RFID retail solutions address data privacy concerns
RAIN RFID can help retailers with an omnichannel fulfillment strategy. Learn about enhanced privacy protection features that limit data access.
Recent advancements in RAIN RFID technology, combined with a reduction in the price of tags, provides another reason for retailers to consider an omnichannel retail strategy.
The real-time inventory accuracy provided by RAIN RFID is a key component of a comprehensive omnichannel strategy. The data gathered by a RAIN RFID solution can become the basis for fitting room analytics, loss prevention programs, and even enhancements to the shopping experience. Reducing unnecessary markdowns and improving replenishment times can boost a retailer's bottom line.
These advantages are paired with an obligation to comply with sweeping regulations. The European Union's General Data Protection Regulation (GDPR), underscores the growing global concern over data privacy.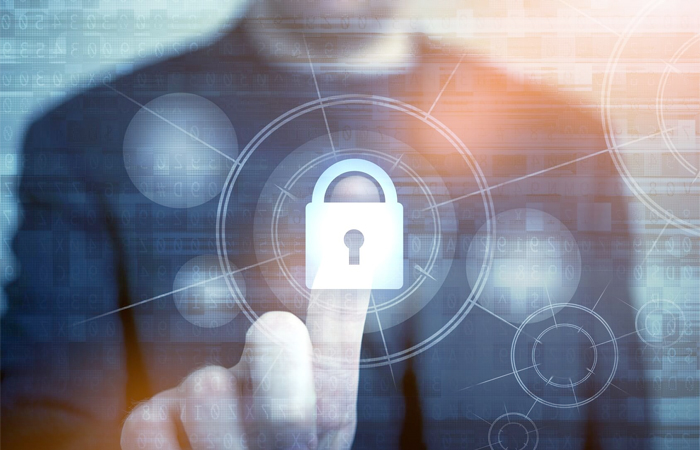 How RAIN RFID Retail Solutions Address Data Privacy Concerns
EU General Data Protection Regulation (GDPR) addresses data privacy The new mandate, considered one of the most important changes in data privacy regulation in the last twenty years, establishes requirements for the collection, use, and accessibility of personal data. Approved in 2016, businesses need to ensure compliance by May 2018.
While the EU is the first to implement such large-scale policy changes on consumer privacy, it seems unlikely that they'll be the last. So how do you make sure your RAIN RFID system addresses concerns over privacy and data integrity?
Enhanced privacy protection begins with the endpoints
Endpoint ICs, or tag chips, are the foundation of a RAIN RFID solution. When attached to a consumer product, these chips provide information on the item's identity, location, and authenticity—giving a digital life to everyday things.
To help address consumer privacy concerns and legislation, proactive retailers will ask for RAIN RFID chips with enhanced privacy protection features. Below are two of the most effective ways a RAIN RFID solution can protect consumer privacy.
Reduce a tag's readable distance
With range reduction, retailers can limit a tag's ability to be read based on its proximity to a reader. Once activated, a tag can only be read when it's within a set distance—as little as one-tenth of the original read range of the tag.
Tags can be switched into Short-Range Mode at the point of sale, ensuring data privacy controls are in effect the moment the item leaves the store.
Short-Range Mode also enables faster processing of returns. For inventory visibility, retailers can simply switch the tag back to its typical range mode—instead of encoding and attaching a brand-new tag.
Permanently deactivate a tag
Retailers can also control the life of a tag. After the item is purchased, the retailer can use a Tag Kill command to permanently deactivate the tag, ensuring it can never be read again.
While Tag Kill capability means that new RAIN RFID tags will need to be created for returned items, some retailers prefer this option of a total shutdown at the Point-of-Sale.
Enhanced privacy protection features are built-in to the Monza R6 chip
Short-Range Mode and Tag Kill commands can be used separately or together. These enhanced privacy protection features, along with real-time inventory data, increase inventory accuracy, improve supply chain visibility, and enhance the customer's shopping experience.
Your choice of tag chip matters. The Impinj Monza R6-A tag chip offers both Short-Range Mode and Tag Kill commands. It's ideal for retailers that want to reap the benefit of RAIN RFID powered store analytics, but need to be mindful of consumer privacy concerns. It's an example of developing technologies that embody the concept of "data protection by default and design."
For more information on topics discussed in this article, please refer to our Monza R6-A product brief, or visit our retail solutions page.
---
Article tagged as:
---
---
Friday, February 9, 2018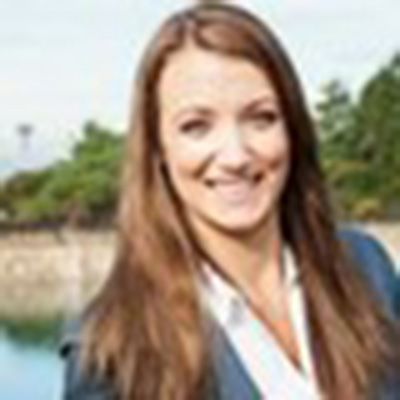 Christi Juchmes
Impinj Senior Product Marketing Manager, Silicon Products
Christi Juchmes is senior product marketing manager at Impinj. She focuses on go-to-market activities for Impinj RAIN RFID tag chips.
Sign Up for the latest news
Looking for more content? We've got you covered
Learn more about Impinj and RAIN RFID in our resource library
Visit Library
Get the latest industry happenings delivered straight to your inbox