How RAIN RFID is Transforming Asset Tracking | Impinj Insights
In this segment of our ongoing Impinj Insight Series, executive vice president of engineering Hussein Mecklai discusses new RAIN RFID use cases across industries.
Recently, our executive vice president of engineering Hussein Mecklai shared his thoughts on RAIN RFID and asset tracking in an episode of the popular IoT for All podcast. We've adapted this blog from Hussein's ideas on the potential for IoT in asset tracking, as well as some of the ways the Impinj platform is already tracking assets today.
One of the fundamental tenets of IoT is gathering data in order to optimize processes, products, or services. RAIN RFID has a few attributes that make it an ideal way to gather that data. The first is the lower cost of tagging items. Today, RAIN RFID tags cost as little as five cents. Since the tag is passive, it harvests energy from the reader and uses that to operate and respond; consequently, it has a very long shelf life. It also has a generous range. With RAIN RFID, you get read rates of up to thirty feet away in indoor environments, which leads to more possibilities for collecting data in a variety of use cases.
Combined, these capabilities lead to some interesting applications in how our customers in multiple industries are implementing RAIN RFID to connect and virtualize their businesses. One ideal use? Inventory or asset management. Here's how a few of our customers are currently utilizing RAIN RFID.
Faurecia — Automotive
Faurecia is one of the leading retailers of automotive parts in Europe. More and more, luxury brands are catering to custom builds for their vehicles, with customers choosing their exterior colors and interior configurations. Faurecia found that their challenge was having an extremely adaptable and accurate supply chain, that provided specific parts to specific customers at specific points in time. They had challenges with having to reship orders, due to incorrect colors or configuration. By using RAIN RFID to tag all the components, they were able to track exactly which shipment was going out the door to a site or manufacturing location, and if that matched what the recipient ordered. Automation made reprocessing go down significantly.
Haier — Consumer goods
Haier is one of the leading manufacturers of washing machines in the world, manufacturing for a number of different labels. They had a similar issue to Faurecia: their inventory was very large, bulky items that needed to be shipped long distances. This makes mis-shipments very expensive to handle. They used RAIN RFID to tag their entire inventory across 200 different warehouses.
This told them exactly what they had in each warehouse, and where they had it, so when they made a shipment, they could identify where the inventory was located and ensure the right inventory was going to the right customers. This helped them significantly reduce their mis-shipments and mishandlings. They were thrilled.
Inditex — Retail
In June, Inditex, the parent company of Zara, said they were investing three billion dollars to accelerate and broaden their digital transformation. One major aspect of their digital transformation is RAIN RFID.
Across their portfolio of stores, Inditex has tagged all items in their inventory to give visibility into the inventory they have, wherever it is located, from the manufacturing floor to the distribution center.
Mis-shipments don't have to be bulky in order to be expensive: because they rotate their inventory and their styles so frequently, mis-shipments are costly. Sometimes returned shipments would come back and they would no longer be sold. RAIN RFID helped them complete just-in-time inventory for their stores.
Inditex really prides themselves in the efficiency of their supply chain, and in making sure their stores have the right inventory at the right point in time.
Aside from timeliness, it helps with in-store inventory: previously, it took 40 employees five hours to do inventory. Due to the time and effort required, they only completed it every six months. Now, it takes 10 employees half the time, allowing them to perform it more frequently and giving them more insight into store operations.
Finally, it's helped Zara launch new features for their customers. Click & Find, made possible by RAIN RFID systems, allows the fulfilment of online orders from the stores and provides customers with enhanced service. All stock is available to purchase, regardless of where it is physically located. Once inside the stores, customers can use the Zara app to pinpoint the garments of their choice using a store layout map.
Delta Airlines — Air transportation
One example of that is Delta Airlines. Delta airlines uses our technologies for baggage tags. As a result of tagging bags with RAIN RFID, they were able to be more efficient in monitoring and tracking bags when they are checked in, through the transit points in the airport, to getting onto the plane and back through the transit points before finally being handed back to the customer. They gained so much visibility that they were able to support an application that customers can download to track their bags from their phone. It takes some of the stress out of flying, especially if you have a short connection and you need to know if your bag makes it or not. Let's say your bag doesn't make the connecting flight— you can already plant where you want your bag to be delivered, and can work on that immediately, instead of waiting for an unpleasant surprise on arrival. That's the consumer benefit.
On the other side, by using the bags as a tracker, Delta Airlines was able to determine the efficiency of their operations, and where their bottlenecks were. Now they have a better idea of the space they need at the airport, how the airports are laid out, and how bags are being routed. They had such a good experience with their deployment, they worked with the International Airline Trade Association to make it universal. The IATA passed a regulation in 2019 that mandated 280 airlines were going to deploy RAIN RFID tracking. By adopting this technology, the IATA expects to see mishandled bags reduced by 25%, saving three billion dollars over the next seven years.
Want to hear more about how we use our partner ecosystem to innovate new solutions? Or how RAIN RFID can help with future use cases like food contamination? Listen to the whole podcast episode of IoT for All here.
Impinj Insight Series
The Impinj Insight Series is a blog series designed to connect our readers directly to industry insights and product knowledge.
---
Article tagged as:
---
---
Monday, January 4, 2021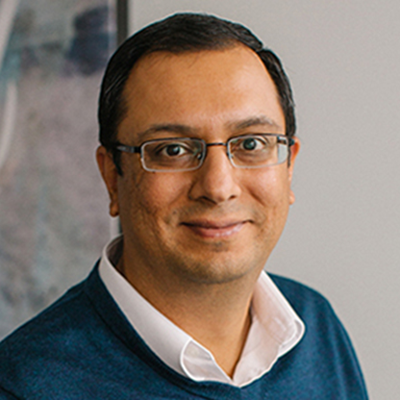 Hussein Mecklai
Chief Operating Officer
Hussein Mecklai oversees Impinj's industry-leading efforts designing, building, and delivering world-class RAIN RFID products.
Sign Up for the latest news
Looking for more content? We've got you covered
Learn more about Impinj and RAIN RFID in our resource library
Visit Library
Get the latest industry happenings delivered straight to your inbox