How RAIN RFID Helped Retailers Survive COVID, and Why It's Irreplaceable
The benefits of RAIN RFID in retail — like omnichannel fulfillment, self-checkout, and real-time inventory — were key to resiliency during the pandemic, and are key to the future.
Retailers who have adopted RAIN RFID say the technology was key to weathering the COVID-19 economic crisis, and more and more retailers are investing in RFID as they adapt to a digital post-pandemic world.
That's the upshot of recent research by Accenture into the "booming" growth of RFID. Based on a survey of 120 retail industry executives around the world, the Accenture report, titled "A New Era for RFID in Retail," concludes that just like the digital changes accelerated by the pandemic, RFID is here to stay.
"After a year like no other, retailers are using technology to adapt to disruption and are implementing a wide range of technologies to keep up with the pace of change," the report states. "RFID is high on the list with just 5% of retailers we surveyed not considering RFID. In fact, the majority of retailers (80%) said the benefits of RFID cannot be replicated by another technology."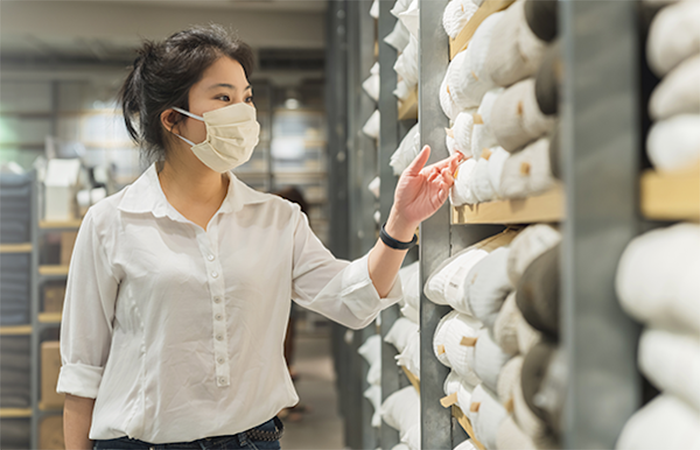 Uses for RFID in retail
It's largely RAIN RFID, sometimes called UHF RFID, that makes these benefits possible. Retail organizations traditionally have used RAIN RFID for real-time inventory visibility and inventory management, yet RAIN RFID solutions also help retailers increase margins, reduce labor costs, and improve the customer experience by automating inventory counts, supporting omnichannel fulfillment, strengthening loss prevention, and enabling seamless self-checkout.
Omnichannel fulfillment, in particular, drove significant RAIN RFID adoption in retail during the COVID-19 pandemic, the Accenture report states. In the past two years, the number of omnichannel capabilities — such as buy online, pick up in store (BOPIS); buy online, pick up at curb (BOPAC); and ship-from-store — ballooned among the report's survey respondents, driven mainly by RAIN RFID.
"With RFID offering real-time accuracy of almost 100%, it's no surprise that the technology is being leveraged to improve customer experience for omnichannel services," the report states. "By knowing where their stock is at any given moment, retailers can guarantee availability across the channels and nodes within their networks, whether in store or online."
Omnichannel fulfillment with RFID
RAIN RFID is a key IoT technology for empowering retailers to use their stores as fulfillment centers. This capability became especially important during COVID-19 lockdowns, when shoppers couldn't go to stores and turned to online alternatives.
While many retailers initially invested in RAIN RFID for a purpose like inventory management, omnichannel fulfillment has subsequently become a primary application of RAIN RFID. In a separate global study of retailers, the ECR Retail Loss Group found that omnichannel accounted for the top three use cases for RFID: enabling BOPIS, ship-from-store, and online retailing.
"Without the inventory accuracy offered by RFID, few retailers believed they could reliably use their retail stores to fulfill online orders," states the ECR Retail Loss report, titled "Utilising RFID in Retailing: Insights on Innovation."
"For one retailer, this meant that only RFID-enabled store stock was made available for this purpose. For another retailer, utilising stores in this way also helped to increase inventory turn, reduce markdowns, and optimise the management of working capital."
The benefits of RFID solutions are quickly becoming "business as usual" for retailers, the report states.
By automating inventory counts and with real-time visibility, RAIN RFID is increasingly making annual counts redundant, the ECR Retail Loss survey found. RAIN RFID solutions can perform inventory counts 25 times faster than manual barcode scanning. And when staffers know the location of merchandise at any time, they can more easily keep shelves replenished, find products for customers, and prepare ship-from-store orders.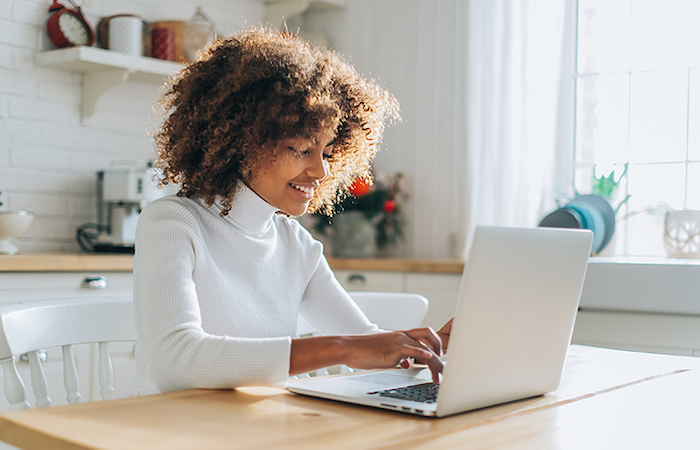 How RFID works in retail
RAIN RFID tags are attached to individual retail items so that they can be tracked. These tags store item-level identifying information that can be read by RAIN RFID readers, which can be handheld or installed at fixed positions such as doorways or points of sale.
As tagged items move about the supply chain or inside a retail store, readers locate and identify each item and feed that data in real time to enterprise systems for inventory management, sales, or loss prevention. Unlike barcode scanners, RAIN RFID readers can identify hundreds of tags simultaneously, automatically, and without line of sight.
This accurate, real-time inventory visibility enables powerful capabilities. With the Impinj platform, retailers can see where any item is at any time, and gain actionable insights into data trends — making it easier to optimize store inventory, fulfill online orders from stores, and focus on customers instead of manual tasks.
"RFID generates massive amounts of data that fuels insights, it facilitates greater accuracy of inventory and it is a key enabler of omnichannel capabilities," the Accenture report states. "The increase in RFID adoption over the past two years has also overlapped with an increase in return on investment and expanded use cases for the technology."
What retailers are using RFID
The COVID-19 pandemic accelerated the growth of RAIN RFID in retail across the globe, but nowhere did adoption jump as high as in Europe. From 2018 to 2020, in the Accenture survey of European retailers, the use of RFID vaulted ten-fold from 27% respondents to 77%.
The Asia-Pacific region also saw a large increase, from 70% in 2018 to 77% in 2020. And in North America, the final region in which Accenture surveyed retail executives, RFID use rose from 92% to 93% — with full adoption (as opposed to just piloting or implementing) leaping from 28% to 47% of respondents.
"RFID interest is emerging across segments," the report states. "For instance, 56% of grocery is now focusing on RFID as a result of the pandemic. This renewed attention has been a boon as 87% of respondents said focusing on RFID enabled them to deliver better omnichannel experiences during the pandemic."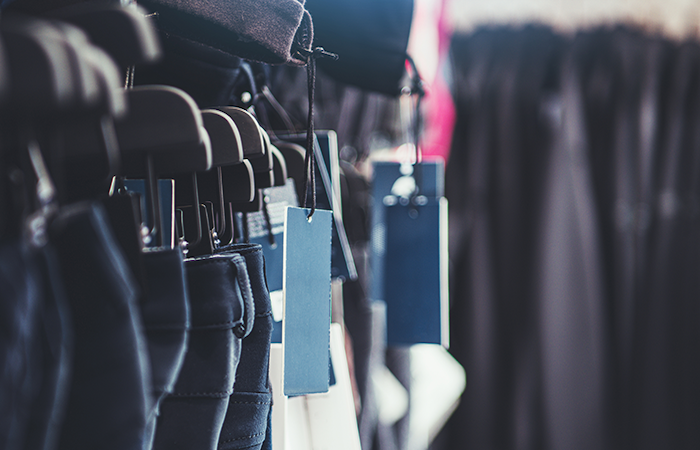 Future of RFID in retail
By all accounts, the digital shift that retailers have faced during COVID-19 is going nowhere. While shoppers surely will return to brick-and-mortar shops, pandemic lockdowns have transformed people who previously avoided e-commerce into proficient online shoppers.
"[Stores] will remain a significant cultural and social setting for many years to come, but the days when a retailer operates exclusively through this format are likely to be increasingly limited or restricted to only a small number of retail formats where an online option is considered unviable," the ECR Retail Loss report states. "For all the companies taking part in this research, omnichannel was now business as usual and their investment in RFID was increasingly seen as a key facilitator in delivering this mode of retailing."
Self-checkout is another big driver of RAIN RFID adoption, with customers demanding more convenient purchasing options that minimize close contact with other people. RAIN RFID takes self-checkout to another level than the barcode-scanning kiosks common at grocery stores. Readers at the point of sale can accurately scan dozens of tagged items at once — improving the customer experience and reducing wait times — while also deactivating tags so they don't set off loss-prevention alarms.
And as retailers eye additional tech like blockchain authentication, RAIN RFID fits right in. In the Accenture survey, 83% of respondents agreed that RFID is "essential for implementing emerging technologies."
"Opportunities remain to continue to unlock value from RFID and deliver on promises made to customers," the Accenture report states. "Retailers also can strive to find ways to extend the use of RFID within their own enterprises — whether using it in additional functional areas or within new processes. RFID has proven its worth."
ROI of RFID in retail
When determining whether to try a RAIN RFID solution, retailers must consider their return on investment. Many retailers start out slow, using RAIN RFID for a limited purpose such as inventory management, then may choose to expand it. A "keep it simple" strategy is prudent, writes ECR Retail Loss.
Both reports conclude that the more a retailer uses RAIN RFID, the higher the ROI. Retail organizations that take advantage of the technology's many benefits quickly see how RAIN RFID solutions can transform business operations and help retailers stay competitive in today's fast-changing environment.
In 2020, retail companies that had fully adopted RFID saw ROI of 10%, according to Accenture, versus 9.2% in 2018. In North America and Asia-Pacific, where RFID adoption is at more mature levels, retailers saw ROI 17-22% higher than their European counterparts. And retailers who've worked with suppliers to tag items at the source have seen 16% higher ROI than those who've not, the Accenture report states.
But some retailers still see roadblocks in adopting RFID.
"Having the right technologies in place will help retailers to pivot and respond quickly, and build competitive advantage. Our research indicates that not all retailers are seizing this opportunity," the Accenture report states. "Retailers report that their greatest struggles and roadblocks are quantifying the value of RFID, identifying the right suppliers and partners, and having the ability to train employees."
That's where we can help.
To learn more about RAIN RFID and the Impinj platform, and for help finding suppliers and partners for your organization, reach out to us via impinj.com/contact-us.
---
Article tagged as:
---
---
Monday, August 30, 2021
Sign Up for the latest news
Looking for more content? We've got you covered
Learn more about Impinj and RAIN RFID in our resource library
Visit Library
Get the latest industry happenings delivered straight to your inbox