How RAIN RFID Can Help Alleviate Supply Chain Disruptions | Impinj Insights
Businesses worldwide are grappling with supply chain disruptions that can slow down operations and hurt the bottom line. RAIN RFID can help companies take better control.
The COVID-19 pandemic has shown just how essential supply chain efficiency is. Disruptions of processes and supply chains are straining the efficiency of logistics operations and many other businesses, with far-reaching ramifications.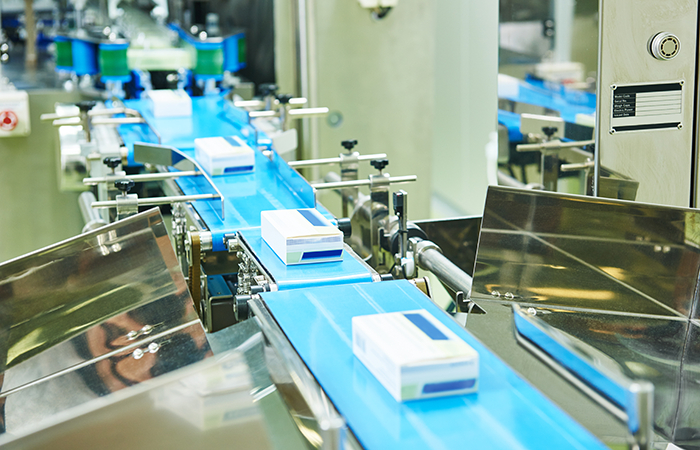 We know these challenges first-hand; worldwide semiconductor shortages are, of course, affecting us at Impinj. We see, historically, a 25% to 30% growth year-over-year for RAIN RFID demand, but right now, demand outweighs the supply.
We also know first-hand that many supply chain disruptions can be alleviated by RAIN RFID solutions built by Impinj partners. Most business' supply chains — from retail to manufacturing to shipping — can benefit from RAIN RFID, which enables fast, highly accurate, real-time visibility into the location of individual items in a warehouse, distribution center, store, or elsewhere.
In a RAIN RFID solution, readers keep track of items that are tagged with battery-free RAIN RFID tags, and that location data is fed into inventory and tracking systems. Readers can identify and locate up to 1,000 items per second, from as far away as 10 meters (about 30 feet) and, unlike barcode scanners, don't require line-of-sight.
---
Because it's passive, because it's cost effective, and because it can be integrated into existing systems, RAIN RFID will continue to be the technology of choice when it comes to item-level tracking.
---
RAIN RFID enables digitization of the supply chain, where each physical item has a "digital twin" in a tracking system. Armed with real-time and historical data into how and when items move along the supply chain, businesses can gain insight into inefficiencies and make their operations as cost-effective as possible.
Benefits of RAIN RFID in supply chains
Any company that depends heavily on the efficiency of their supply chain will benefit from improved visibility from RAIN RFID:
Inventory management: By attaching or embedding tags onto products and using RAIN RFID readers instead of barcode scanners, businesses can take inventory much faster and more often with nearly 100% accuracy.
Shipment verification: A RAIN RFID shipment verification system tracks shipments without slowing down operations, eliminates the need to stop a load and scan barcodes, and increases accuracy up to 100%.
Pallet build verification: RAIN RFID can verify that the correct items have been loaded onto a pallet, and can automatically match contents to order documentation.
Asset management: By tagging forklifts, pallet jacks, critical tools, and other assets, businesses can use RAIN RFID solutions to keep track of equipment and reduce time spent locating items.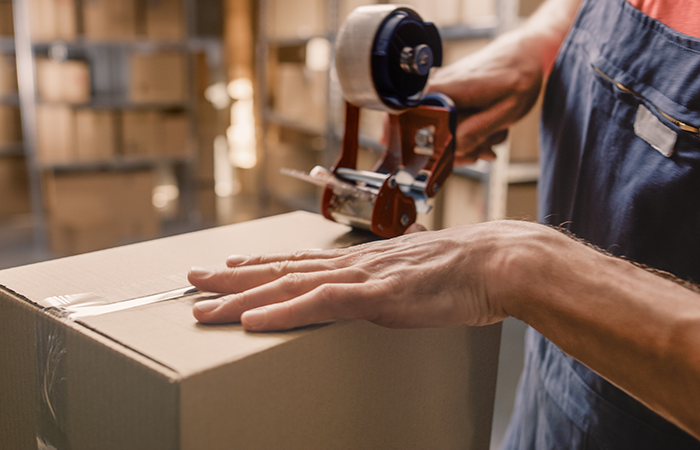 Is RAIN RFID right for your business?
The return on investment is very clear for the retail industry, where RAIN RFID solutions have digitally transformed operations and given retailers the flexibility and visibility they need to meet changing demands. The ROI for other verticals, including supply chain and logistics, is as easy to calculate as it is for retail — and there is a growing number of examples.
In logistics, for instance, where RAIN RFID can cut precious seconds and milliseconds off of automated processes, the ROI can manifest as improved efficiencies in package handling. You can count efficiency in minutes per package, and if you have a billion packages and you count it up, you have a significant efficiency improvement and cost optimization.
Below are case studies where companies have benefited from RAIN RFID, but everyone's scenario is different. I invite you to browse our library to read the experiences of other businesses, look for potential partners in the Impinj Partner Directory, and to reach out to Impinj when you are ready to take the next step.
RAIN RFID is always evolving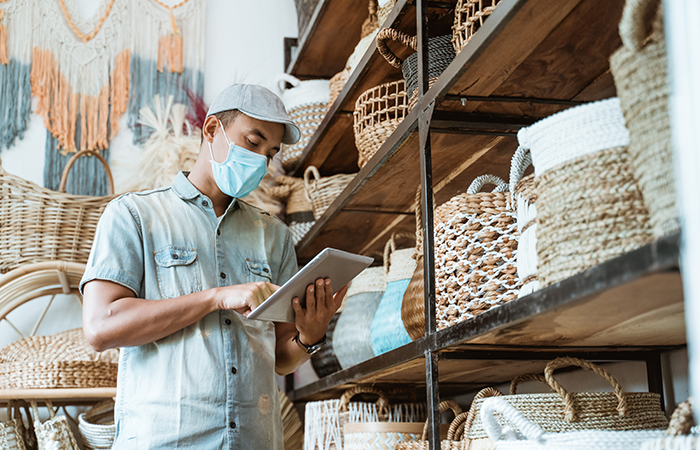 If you've looked into RAIN RFID before and thought it didn't quite make sense for your business, you might want to look again. At Impinj, we're constantly improving our platform and addressing issues that might be barriers to adoption.
For instance, the processes for integrating RAIN RFID solutions into existing enterprise systems are becoming easier and more straightforward. The Impinj IoT device interface on our new readers offers very smooth and swift integration into a lot of cloud systems without the need of having to dig deep into RAIN RFID protocols.
In many cases, businesses might use metal racks or cages that can potentially interfere with RFID systems. We are increasing the sensitivity of our Impinj RAIN RFID tag chips, which helps the development of antennas or labels that are less susceptible to interference and optimized for specific environments.
We've also evolved our internal operations. For the Impinj M700 series of tag chips, for instance, we're producing 300 mm silicon wafers that contain more than four times as many chips as manufacturers using 200 mm wafers.
Since the industry's wafer supply is limited, that maximizes our output of tag chips. It's one way we are navigating our own supply chain challenges.
With the Impinj platform, perhaps we can also help you navigate yours.
Learn more about RAIN RFID and the Impinj platform, and see the use cases for RAIN RFID solutions in a variety of industries.
---
Article tagged as:
---
---
Friday, February 11, 2022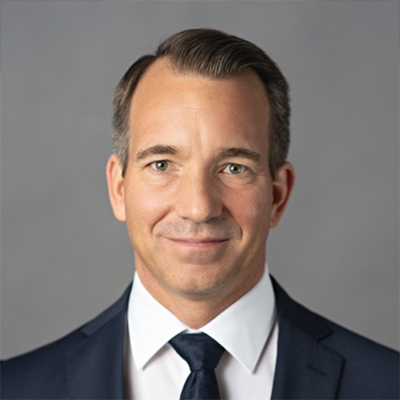 Martin Liebl
Senior Director, Product Management
Martin Liebl builds product roadmaps based on customer specifications and business-driven implementations and executes go-to-market strategies and product launches.
Sign Up for the latest news
Looking for more content? We've got you covered
Learn more about Impinj and RAIN RFID in our resource library
Visit Library
Get the latest industry happenings delivered straight to your inbox