How RAIN RFID Can Streamline Your Supply Chain Through Visibility
Hidden inefficiencies can slow down your supply chain. Here's how visibility from RAIN RFID can uncover them, helping you become more agile at every stage.
Inefficiencies hidden within different stages in your supply chain can layer on top of each other, bogging down your entire supply chain. By adding real-time visibility, RAIN RFID can help you uncover these issues and become more efficient and agile at every stage. Here's how.
Real-time visibility
Having real-time visibility into every movement in your supply chain can help you identify choke points and avoid slowdowns. That's where a RAIN RFID solution can help.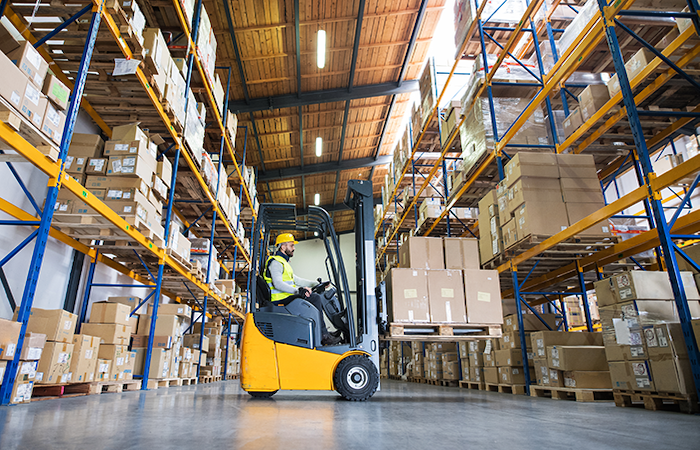 With RAIN RFID, assets and inventory throughout the supply chain are labeled with RAIN RFID tags, each of which contains a unique identifier that is used to determine the location, contents, authenticity, and direction of movement for every item. RAIN RFID readers installed on conveyors or doorways wirelessly identify goods and containers as they move through facilities.
Supply chain operators can use this real-time visibility to streamline processes, and also improve efficiencies by automating operations.
Automation
With RAIN RFID, supply chain leaders are able to automate systems without losing visibility or control. As RAIN RFID-tagged shipments move past a dock door outfitted with a RAIN RFID reader, they are automatically tracked, ensuring the right objects are sorted to the correct locations. Unlike barcodes, RAIN RFID tag chips and readers don't require line-of-sight scans, allowing employees to verify what's in a shipment without opening the container and manually scanning items.
From manufacturing to delivery, having visibility into the location of your assets and inventory is important to keeping things on time and making customers happy. Learn more about how RAIN RFID can help you address your supply chain challenges in the video above.
---
Article tagged as:
---
---
Wednesday, November 10, 2021
Sign Up for the latest news
Looking for more content? We've got you covered
Learn more about Impinj and RAIN RFID in our resource library
Visit Library
Get the latest industry happenings delivered straight to your inbox