How One Hospital Reduced Portable Asset Shrink and Saved Big
Learn how one hospital saved thousands in reduced shrink with an asset management solution from STANLEY Healthcare and Impinj.
By the end of 2018, more hospitals than ever are predicted to adopt real-time asset tracking solutions in their operations. Why? Because they know that understanding exactly where their tools and assets are at any given moment is essential to succeeding in this high-stakes environment.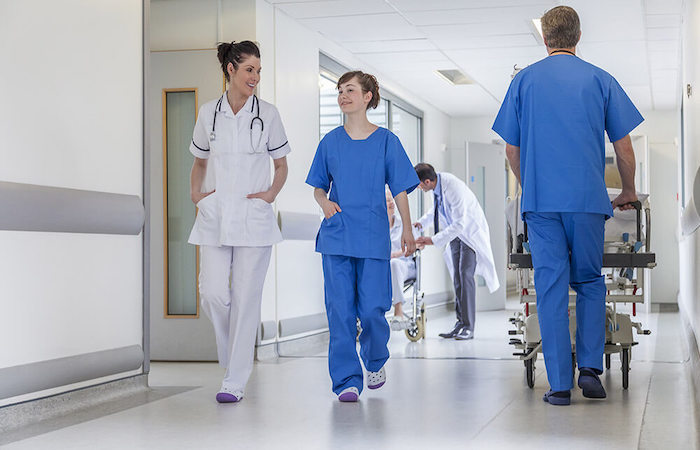 Many hospitals have turned to RFID to provide this visibility, often choosing active tags to track items—even though in some cases these tags are too large for many of the smaller assets that frequently go missing. The increasing cost of lost items now has hospitals rethinking their solutions and considering alternatives.
One midwestern hospital's expensive shrink problem
This was exactly the case for one large midwestern hospital that was losing telemetry packs at a rate of approximately one each month. Although they are about the size of a mobile phone, these assets are costly—about $3,500 each—especially when you lose several each year.
The hospital knew that the packs were often being wrapped up in soiled linens when a patient room was cleaned, leaving the hospital along with the laundry. Other packs were accidentally mixed up with trash and thrown away.
The most frustrating part? The mounting cost of losing, looking for, and replacing each pack was exorbitant, yet ultimately preventable.
How a RAIN RFID system saved this hospital thousands in recovered assets
Frustrated, this hospital turned to a RAIN RFID solution from Impinj and STANLEY Healthcare to prevent the loss of these smaller hospital assets.
The solution sends alerts when telemetry packs pass through high loss areas: Impinj Speedway readers have been installed in locations where items frequently go missing, like laundry chutes. As telemetry packs affixed with small, battery-free RAIN RFID tags get tossed out with soiled linens, the reader sends an alert to STANLEY's MobileView application. Hospital staff can then locate and retrieve the at-risk pack.
To make finding the packs even easier amongst a large number of laundry bags, the solution includes a RAIN-enabled sorting station that lets staff scan one bag at a time without opening it—saving time while avoiding the need to look through each bag.
Successful solution virtually eliminates shrink
Adopting the Impinj and STANLEY solution is saving the hospital tens of thousands of dollars by cutting down on shrink and equipment replacement cost. In the first two months of implementation, the hospital saved three telemetry packs from being lost, a trajectory that could have them on track for a total ROI in nine months.
Interested in learning more about how this hospital reduced shrink and saved big? Read the whole customer story here.
---
Article tagged as:
---
---
Thursday, October 4, 2018
Sign Up for the latest news
Looking for more content? We've got you covered
Learn more about Impinj and RAIN RFID in our resource library
Visit Library
Get the latest industry happenings delivered straight to your inbox