How Inventory Management with RAIN RFID Transforms Retail
RAIN RFID helps manage inventory, increase sales, enable omnichannel fulfillment, and delight customers.
Anyone who has ever had to complete a store inventory count can tell you that it's dull, monotonous work, where the smallest error can have big impacts down the line. The old-fashioned, manual counting process leads to mis-counts that can lead to a loss in sales, excess inventory, a decline in customer satisfaction, and hurt a store's overall bottom line.
Yet the average retail store's inventory accuracy is only about 65%. A number this low leaves room to wonder: what opportunities would nearly 100% inventory accuracy bring?
With RAIN RFID, you don't have to guess: the Impinj platform enables solutions that deliver inventory accuracy to retailers globally. More retailers are seeing the benefits, with a 39% increase in RAIN RFID adoption between 2016 and 2017. Retailers use RAIN RFID to enable solutions that drive sales, delight customers, and deliver ROI.
Improve retail store sales with RAIN RFID
There's nothing more frustrating as a shopper than asking a sales associate for help finding an item only to be told they don't know where it is, or worse, that it's out of stock.
And with so many other options to turn to, if a customer can't find what they're looking for in the store, chances are they won't stick around. In fact, a Kurt Salmon study revealed that a lack of inventory accuracy accounted for a loss of 8.7% of total sales on average.
It's a perfect example of a situation where insight into inventory could have prevented a missed opportunity. And it's not the only place where accuracy plays a crucial role in meeting customer demands.
Omnichannel strategies need RAIN RFID for accurate inventory
Inaccurate inventory can impact a retailer's ability to execute a robust omnichannel strategy. In the digital age, brick-and-mortar and online shopping must be as seamless as possible to meet consumer demands.
Enhanced services, like offering in-store pickup for online purchases, or showing which items are available for purchase in a store near you, all depend on having accurate inventory counts. If a shopper shows up to collect an item that isn't there, you have not only lost a sale, but possibly a customer too.
That leaves retailers in a tricky place—should they order extra inventory to ensure fulfillment, potentially leading excess inventory, or risk not having what a customer wants? The answer is neither—at least not when you have a RAIN RFID solution. In our new infographic "Why RAIN RFID for Retail Inventory Accuracy" we discuss how RAIN RFID helps retailers to make their store inventory viewable by online shoppers and confidently sell down to the last item—increasing sales and lowering costs.

Click to see the full "Why RAIN RFID for Retail Inventory Accuracy" infographic
High-Tech solutions for old-school problems
RAIN RFID solutions provide retailers with real-time data on every item in stores, stock rooms, and even their supply chains, boosting the accuracy of inventory to modern standards. Some retailers have seen inventory accuracy reach 95% following the implementation of a RAIN RFID solution.
Insights like that dramatically change the ability of stores to meet customer demands across channels. In stores, RAIN RFID-enabled real-time location services let sales associates locate exactly where items are, helping customers find what they're looking for easily. And inventory data collected helps management ensure popular items are never out of stock.
RAIN RFID inventory management systems also help optimize omnichannel strategies by reducing over-stock, delivering accurate information to stores for order fulfillment, and ensuring that customers can get product whenever and wherever they're shopping.
The long and short of it: Old-school technology is simply not going to cut it for retailers looking to compete in today's highly competitive market. RAIN RFID enables real-time inventory counts that let stores confidently sell down to the last item—increasing sales and lowering costs, boosting bottom lines, and providing excellent customer service every time.
Explore our infographic to see how RAIN RFID for retail inventory accuracy can change the way retailers operate.
---
Article tagged as:
---
---
Wednesday, November 8, 2017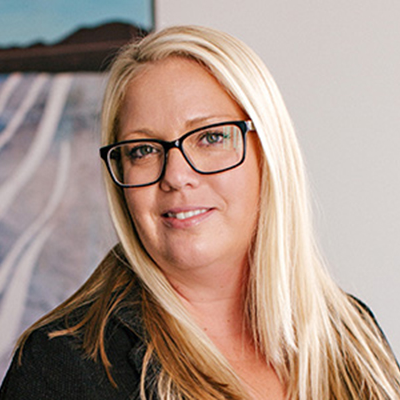 Ashley Burkle
Business Development Director, Retail Industry
Ashley Burkle works with retail partners and service companies to develop solutions that improve sales, efficiency, and shopper experience.
Sign Up for the latest news
Looking for more content? We've got you covered
Learn more about Impinj and RAIN RFID in our resource library
Visit Library
Get the latest industry happenings delivered straight to your inbox