How HID Global Tracks Fish with RAIN RFID in the North Sea
A consortium led by HID Global, RFID Solutions AS, and Norway's Institute of Marine Research creates a RAIN RFID method for tracking farm-raised fish released in the ocean.
A deep dive into fish tracking
Ocean fish counts are dropping. It's happening for a number of reasons, but overfishing is chief among them. In 2015, the UN Food and Agriculture Organization reported that one-third of all fish stocks were being overfished at "biologically unsustainable levels." Many fish stocks are nearing the point of collapse, according to the European Commission's Scientific Technical and Economic Committee for Fisheries, including the Eastern Baltic cod, which is at risk of extinction from commercial fishing in European seas.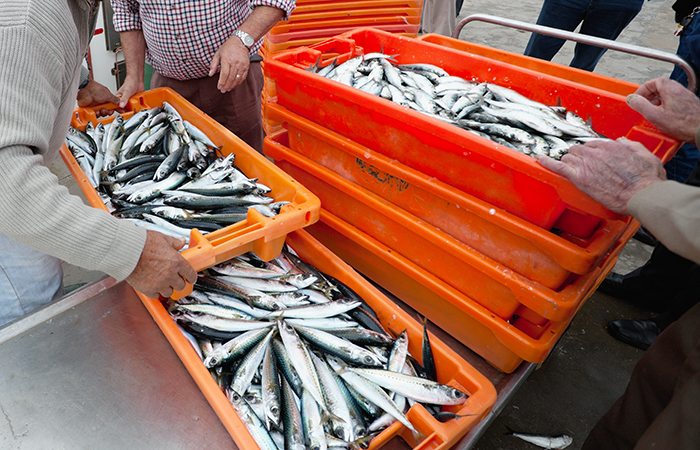 In order to start fixing the problem of overfishing, researchers must understand how the fish move through the open water and where they feed. Without proper tracking data, no effective action can be taken to protect endangered species.
In 2021, Impinj gold partner Omni-ID, now part of HID Global, was named as part of a consortium for a project funded by Eurostars/Innovate UK, and was tasked with the development of a new RAIN (UHF) RFID solution that could count large numbers of fish simultaneously from a greater distance than other technologies. Fish like salmon, herring, and mackerel are given RAIN RFID tags in fish farms and later released into the North Sea to help researchers learn more details about their movements. Government and commercial fishing bodies need this information to design policies and programs to safeguard against the problems that arise from overfishing.
The consortium consisted of HID Global, who supplied injectable RAIN RFID tags, RFID Solutions AS, who provided readers and antennas, and Norway's Institute of Marine Research, acting as Norway's fishing industry specialist.
HID Global had an earlier experience with tracking fish, but not individually. Working with Aucxis, another Impinj partner, they provided RAIN RFID tags for tracking containers for Vlaamse Visveiling, a company that auctions fish heading for market.
For the North Sea project, HID Global's solution would have to operate well underwater within large fish cages, support fast reading speeds, and incorporate an anti-collision algorithm so many tags could be read at once despite thousands of tagged fish passing the readers. Finally, the tags had to be made from shatterproof materials to ensure food safety.
A RAIN RFID saltwater solution
HID Global designed two tags — one 15 millimeters long and one 25 millimeters long — that are small enough to be easily injected into the fish. They are just 3 mm thick and have rounded corners for entering under the fish's skin with little injury, and can be injected using existing implanter equipment. The shorter tag has a read range of 1 meter, and the longer tag up to 2 meters. Featuring Impinj M730 and M750 RAIN RFID tag chips, the tags can be read faster and from greater distances than earlier generation tags, allowing researchers to count large numbers of fish with nearly perfect accuracy.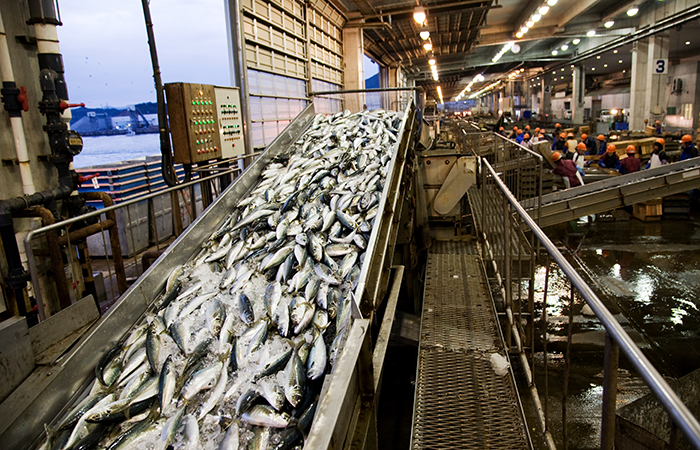 Tests showed read ranges for the HID Global tags between 10 and 20 times those of LF (low frequency) RFID tags, which are often used at hatcheries but are more vulnerable to electromagnetic interference and can be read just one at a time. With RAIN RFID, the number of fish identified by each reader is estimated to be 100 times that of older LF RFID systems. The North Sea project aims to gather information about the movement of farm fish that are caught in open waters. The fish are raised to young adulthood in fish farms then are released into the ocean. Later, as these same fish are caught by commercial fishers and processed, their tags are read by RAIN RFID readers in fish cages or along conveyor belts. The tags will be removed before the fish are packaged for consumers.
The tags are being tested in the North Sea over the 2022-2023 winter fishing season. Researchers hope better data on fish migratory patterns will lead to a greater understanding about the state of their environment and more insight into developing more sustainable fishing practices.
Learn more about HID Global and connect with them via the Impinj Partner Directory, and read more about the Impinj M700 series RAIN RFID tag chips. Read more about tags built with the Impinj M700 series of tag chips here.
---
Article tagged as:
---
---
Tuesday, February 7, 2023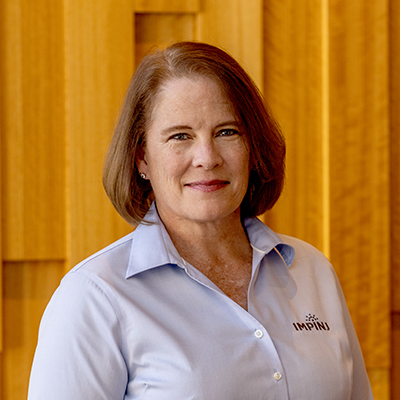 Martha Mallon
Senior Director, Global Partner Marketing
Martha Mallon works with Impinj resellers and OEM partners to develop and deliver integrated joint marketing programs for partners' products and solutions.
Sign Up for the latest news
Looking for more content? We've got you covered
Learn more about Impinj and RAIN RFID in our resource library
Visit Library
Get the latest industry happenings delivered straight to your inbox