How Has RAIN RFID Evolved? An Impinj Employee Q+A
Impinj is proud to have some of the best minds in the tech world. We asked four Impinjineers about the future of RAIN RFID evolution. Here are their responses.
What is the future of RAIN RFID? Who better to ask than Impinjineers! In this Q+A blog, our employees share their thoughts on how RAIN RFID technology has evolved over the years, and how they've seen different companies incorporate it into their operations.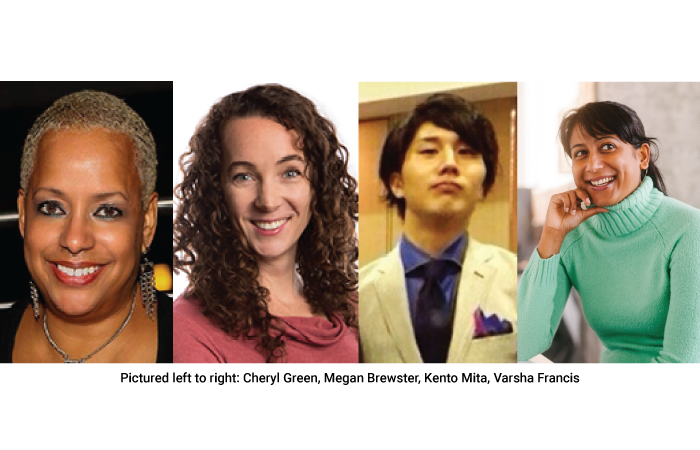 Tell us a little bit about yourself. Where are you located? What do you do at Impinj? How long have you worked at Impinj?
Varsha Francis - Senior Director, Silicon Process Engineering
I've been here 9 years. Currently I'm part of the operations team as senior director of silicon process engineering. I'm based in Seattle, originally from India (Hyderabad to be specific…the IT city!).
Cheryl Green - Regional Sales Manager
I've been with Impinj for a little over 3 years. I am a senior partner manager. I manage our relationships with our strategic partners on the east coast. I am based in Atlanta, GA but I was born and raised in Chicago, Ill. I attended college in Washington, DC (Howard University) and consider DC my second home.
Megan Brewster - Vice President, Advanced Technology
I started in December 2019 as vice president of Advanced Technology. I bring clarity and strategy to our far-off product roadmap and grow emergent markets through technology and standards development. I'm based in Seattle, which is where I'm from originally—Impinj brought me home after fifteen long years away!
Kento Mita - Sales Manager
I joined Impinj in September 2017. My role is regional sales manager of Japan and Korea. I'm based in Tokyo and I was born in Tokyo as well.
How have you seen RAIN RFID technology evolve over the years, and how are you seeing companies incorporate it into their operations?
Varsha - I think RAIN RFID has come a long way in the last decade. I've seen it go from being a luxury item, to something that is recognized more as a necessity. This has allowed industries like retail and logistics to invest in it more. Currently, we see customers use it to improve asset tracking, customer experience, and line efficiency.
Cheryl - In the three years since I joined Impinj, I've seen more and more customers, via my partners, recognize the value of RAIN RFID technology. I've also seen an increasing number of customers initially deploying the technology for one use case, but being so impressed with their efficiency gains, they are actively exploring expanding the technology in other areas of their organization.
Megan - RAIN RFID is a great case study in what it takes to launch and scale new-to-the-market technology and the use-inspired innovation that comes with real-world deployments. I'm particularly excited about RAIN RFID in the food industry, where traceability will reduce food insecurity; and embedding RAIN RFID chips into products as they are manufactured, so that we can build a true Internet of every thing.
Kento - RAIN RFID evolves gradually (of course our great products help this) and it contributes to making more use cases, which was difficult to achieve before in various industries. From an IoT perspective, RAIN RFID is one of key devices to connect each item to the cloud, so I think companies which target more visibility and efficiency will utilize this technology. In Japan, labor shortage is becoming a social issue so I believe RAIN RFID can improve this by making more efficient, automated operations in all industries.
---
Article tagged as:
---
---
Monday, December 21, 2020
Sign Up for the latest news
Looking for more content? We've got you covered
Learn more about Impinj and RAIN RFID in our resource library
Visit Library
Get the latest industry happenings delivered straight to your inbox