How Healthcare Inventory and Asset Management Can Be Optimized by RAIN RFID
RAIN RFID technology can help hospitals, pharmacies, nursing homes, and other healthcare institutions track medical supplies and equipment, reduce waste, and enhance patient care.
The stakes have never been higher for keeping track of medical supplies.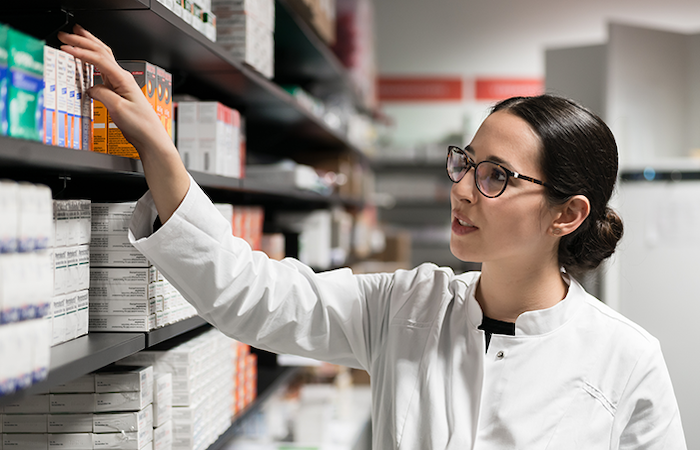 As millions of COVID-19 vaccines are distributed around the world, healthcare systems are under intense pressure. Hospitals, clinics, nursing homes, pharmacies, health departments, and other medical organizations must reliably, quickly, and safely track multiple kinds of vaccines through complex supply chains, all while avoiding even the smallest of errors.
RAIN RFID, a subset of UHF RFID, can provide greater visibility, automation, and loss prevention when managing healthcare inventory and assets—more, of course, than just vaccines. And the COVID-19 pandemic has made the advantages of RAIN RFID in healthcare clearer than ever.
"All industries experienced supply chain disruptions due to the pandemic," said Sandy Murti, Impinj's vice president for global partner development. "But the consequences of this disruption are much more significant in the healthcare sector, given the criticality of ensuring the right supplies are always readily available."
Healthcare inventory control and asset management with RAIN RFID
RAIN RFID helps you know that the right item is in the right place at the right time.
Low-cost RAIN RFID tags can be placed on individual medications, supplies, tools, equipment, and other pharmaceutical items. The tagged items are automatically tracked by RAIN RFID readers installed in warehouses, storage areas, doorways, or supply cabinets.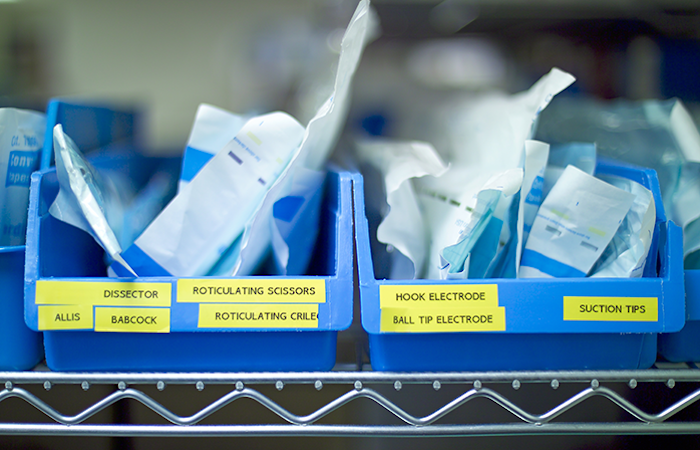 As assets move from place to place, institutions can use RAIN RFID solutions to get highly accurate inventory visibility in real time—counting items 25 times faster than barcode scans and raising inventory accuracy rates to over 95%.
Data about items can give insight into usage patterns, reveal places that might be short on assets, and help predict when and where an item might be needed immediately. Healthcare companies can thwart hoarding of supplies, prevent over-purchasing for safety stock, and determine when it's time for replenishment. Moreover, staff can avoid wasting time looking for an item; with visibility enabled by RAIN RFID, they'll know exactly where to find it.
At Parkland Memorial Hospital in Dallas, Texas, staff used to manage inventory by manually scanning barcodes on assets with handheld devices. When the hospital doubled in size, it adopted the Impinj platform to monitor more than 60,000 RAIN RFID-tagged assets as they moved throughout the facility, including shipping and receiving areas. With their automated RAIN RFID system, staff now have insight to where items are as they move between rooms or pass through doorways.
Meanwhile, at Rady Children's Hospital in San Diego, California, staff are securing COVID-19 vaccines in RAIN RFID-enabled freezers provided by Impinj partner IntelliGuard. This allows Rady to automate access and control, providing visibility into who has accessed the vaccines and when, in real time.
Loss prevention, waste reduction, and automation with RAIN RFID
RAIN RFID makes it easier to both detect and prevent theft—going beyond just an alarm at the door. Healthcare companies can see which specific item has been taken and when, providing new insights into loss patterns, gaps in security, and causes of theft. Using real-time and historical data, medical institutions can crack down on theft and prevent future losses.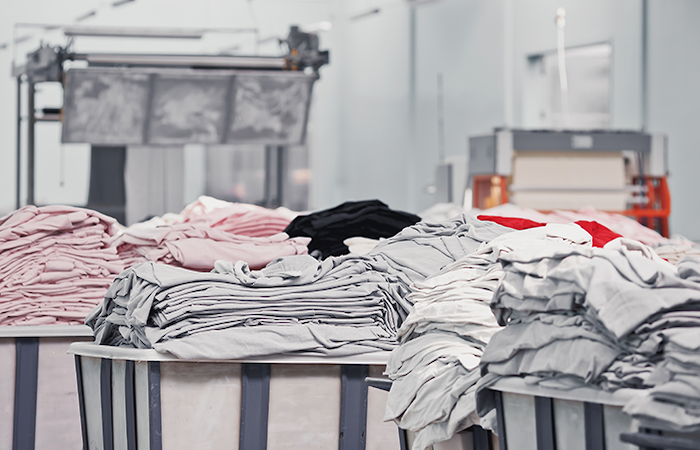 Using the Impinj platform, solutions built by our partners can also greatly reduce waste and enhance safety. The information stored on an Impinj RAIN RFID tag chip can include more than just the type of item; it can include a medication's expiration date, manufacture date, lot number, and other such data, and the data can be rewritten with every scan. Armed with the knowledge of where specific items are at all times, healthcare companies can prevent expired or recalled medication from reaching a patient.
In the United Kingdom, Cambridge University Hospitals are using a RAIN RFID solution from RFiD Discovery, an Impinj partner whose system tracks medical assets in real-time and fully integrates with the hospital management database. Paul White, head of clinical engineering at Cambridge University Hospitals NHS Foundation Trust, said, "Using RFID technology has improved our care and provided a return on investment by saving us hundreds of thousands of pounds and thousands of hours of nurses' time."
United Hospital Services in Indianapolis, Indiana, is able to ship 20,000 reusable isolation gowns per day and track 250,000 in circulation thanks to a RAIN RFID solution from Positek and Impinj. Since each isolation gown has a unique identification number, gowns can be sorted quickly and automatically by size, speeding up the inspection and packaging processes, reducing labor costs, and saving time.
Patient care and caregiver safety with RAIN RFID
It's not just healthcare operations that RAIN RFID can help optimize. Things as simple as social distancing can be enhanced by RAIN RFID solutions that analyze and predict people's movements through a building or area. Or contact tracing: Hospitals can use RAIN RFID-enabled badges or name tags to track who might have come into contact with a contagious patient.
Even hand hygiene: Some hospitals are working to minimize the spread of infections by having RAIN RFID-monitored hand-washing systems that track how long and how often caretakers wash their hands. At the Clinical and Provincial Hospital of Barcelona, a RAIN RFID reader outside an intensive-care room can verify whether a person has washed their hands—and whether that person is authorized to enter the room—before the system opens the door.
These are just a few of the boundless possibilities for RAIN RFID in the healthcare industry. With solutions built on the Impinj platform, hospitals and other institutions can modernize their supply chains, optimize their operations, dramatically cut costs, and boost patient safety.
---
Article tagged as:
---
---
Thursday, June 10, 2021
Sign Up for the latest news
Looking for more content? We've got you covered
Learn more about Impinj and RAIN RFID in our resource library
Visit Library
Get the latest industry happenings delivered straight to your inbox