FSMA Food Chain Traceability Made Possible with RAIN RFID
Tracking food from farm to table, RAIN RFID is bringing food supply chain safety up to Food Safety Modernization Act (FSMA) standards.
Food safety concerns everyone
Failure to ensure purity in the food chain can be a literal matter of life and death. Few public matters are as important as ensuring people are protected from foodborne illness.
Outbreaks are dangerous and are happening all the time. In summer of 2022, a Listeria outbreak that led to one death and a number of illnesses throughout 11 states was linked to an ice cream supplier in Florida, which had to recall all ice cream products produced during a wide timeframe. In late 2022 and continuing into 2023, the U.S. investigated three outbreaks of foodborne illness traced to alfalfa sprouts shipped from Nebraska, infecting dozens of people and sending two to the hospital.
These are only two of the most recent examples of food-related illness outbreaks in the United States. Many historical outbreaks have been far more serious. Food purity issues are a constant threat to consumers, and food supplies must be closely monitored to ensure that all safety measures are being followed.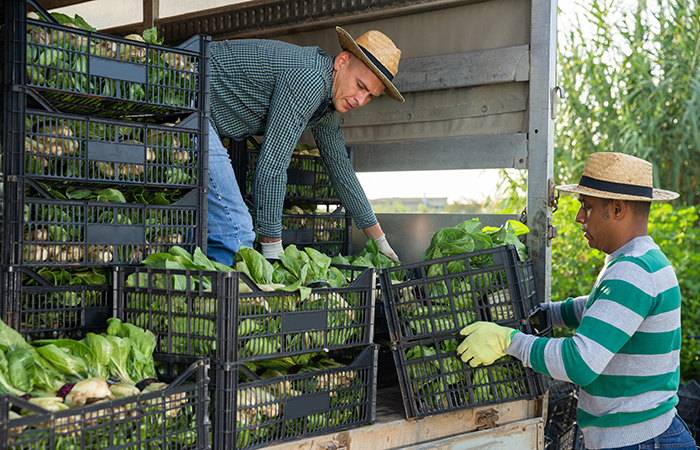 The Food Safety Modernization Act
In November 2022, the U.S. Food and Drug Administration (FDA) implemented Section 204 of the Food Safety Modernization Act (FSMA) for food traceability and supply-chain record keeping. The law gives companies two years to enable stricter, more comprehensive record keeping to prevent outbreaks of food-related sickness. Since 2020, food recalls in the U.S. have included just about every product you can imagine: ground beef, chicken, peanut butter, eggs, lettuce, spinach, peaches, ice cream, and many more.
With new regulations for managing cold chains (tracking the temperature of foods moving through supply chains), testing for pathogens, and keeping records of the production process, FSMA is intended to compel food companies to become more proactive about food safety and to develop new solutions for preventing contaminated food from reaching the marketplace.
RAIN RFID is a popular solution for large-scale tracking and tracing problems like these, where accuracy and data collection are of the utmost importance at every step of the process. While many food and distribution companies already use RAIN RFID as part of their production processes, FSMA is driving further demand across the greater food supply chain.
In a RAIN RFID food traceability solution, foods are typically loaded into containers that receive RAIN RFID tags, which uniquely identify each container. The unique identifiers are associated with additional item information, such as where the products originated, what stops they've made on their journey, their batch/lot numbers, and their expiration dates. This data is recorded in databases and updated in real-time as tagged products pass by RAIN RFID readers installed along a supply chain.
Some data, such as the expiration date, may also be encoded directly in the RAIN RFID tag chip. The Impinj M780 and M781 tag chips offer extended memory to enable the capture of product attribute data such as batch/lot, production date, expiration date, and weight.
In the unlikely event of a recall, produce associated with a specific lot number, for example, can quickly be identified and pulled from sale. Historical RAIN data can trace the product back to its source, where steps can also be taken to prevent future outbreaks.
Food safety is a global concern
While FSMA regulations apply to owners and operators involved in domestic or foreign food facilities that manufacture, pack, process, or hold foods for consumption in the U.S., the issue of food traceability is important the world over.
Canada's Safe Food for Canadians Regulation, fully adopted in 2019, demands traceability of "one step forward and one step back," applicable to all food retailers excluding restaurants. By tracing each step backward, officials can follow the data to the source to find the contaminated product. By tracing each step forward, officials can determine where contaminated batches have been sold and transported, enabling more targeted and controlled recalls and investigations.
The European Union's General Food Law of 2002 also calls for keeping one-step forward/backward records. The European Food Safety Authority established the law to increase the transparency of risk assessment in the E.U. food chain and facilitate better response to foodborne emergencies. The U.K. Food Safety Act similarly calls for one-step forward/backward traceability.
In 2015, China amended its food-safety laws to compel food producers to "collect and preserve production and distribution information and to establish the traceability system for food safety by means of information technology." Meanwhile, the 2012 Hong Kong Basic Food Law includes a requirement for food traders to maintain proper records of the movements of food to enhance food traceability.
Helping prevent foodborne illness
Whenever an outbreak of a foodborne illness occurs, the tainted and suspicious food products are recalled and destroyed.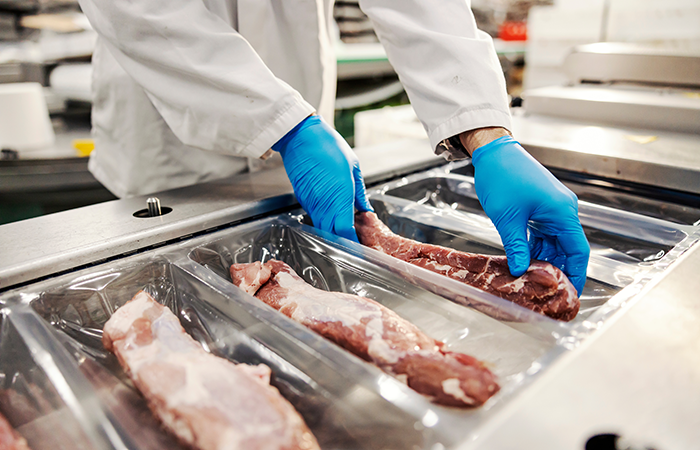 These recalls can sometimes extend back to a ranch, where animals raised in areas adjacent to those infected may also need to be destroyed as a precaution. Other products made in the same factories as tainted foods can sometimes be dumped into landfills, even with no proof they were contaminated.
While the main concern is always the health of consumers, these incidents take a substantial financial toll on food companies. The cost of food recalls typically runs into the millions, and the erosion of consumer confidence in a brand can prove even more costly.

Prevention and early response are the best ways a company can protect its customers and market position. The cost and waste of these massive recalls can be minimized with item tracking and supply chain transparency enabled by RAIN RFID.
At the green grocer
Fruits and vegetables can be tainted with bacteria if they are improperly handled or when fields are improperly maintained. Some farmers use RAIN RFID solutions to meticulously track growing conditions like light, humidity, temperature, and soil chemistry. They also record data related to harvesting dates, field and plot, moisture conditions, and who is on the working crew, which is key to providing full traceability.
Some RAIN RFID tags are also GPS-enabled, accurate to within 30 feet (9 meters). As crops in a field are harvested, they are packed into tagged bins, allowing investigators to identify the spot in the field where crops were harvested.
With FSMA taking effect, the U.S. food supply chain is becoming even safer, and RAIN RFID solutions make it easier for food companies to comply with these strict regulations. Check out one RAIN RFID food traceability solution from an Impinj partner, and a similar offering for RAIN RFID livestock management.
---
Article tagged as:
---
---
Monday, January 30, 2023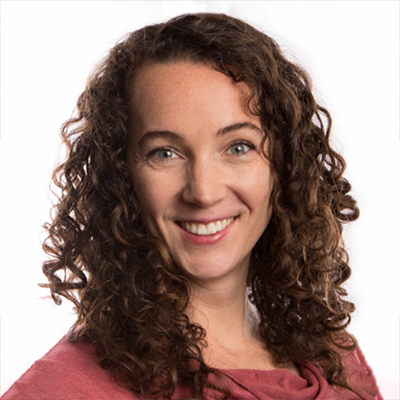 Megan Brewster
Vice President, Advanced Technology
Megan Brewster works to bring clarity and strategy to far-off points on Impinj's roadmap and grow the emergent market through technology and standards.
Sign Up for the latest news
Looking for more content? We've got you covered
Learn more about Impinj and RAIN RFID in our resource library
Visit Library
Get the latest industry happenings delivered straight to your inbox