How IoT Streamlines Warehouse Operations
In this installment of our Impinj Insight Series, Gaylene Meyer, our vice president of global marketing, discusses how IoT and RAIN RFID can streamline warehouse operations.
Recently, our very own Gaylene Meyer contributed an article to Warehouse & Logistics News explaining the quickly changing expectations around shipping in a global marketplace. In the article, she summarized four ways that RAIN RFID and IoT are changing how supply chains operate, and specifically how warehouses improve their operations when they implement IoT technologies like RAIN RFID. Here are her thoughts.

Agility in a dynamic world
In today's dynamic world, businesses need to stay agile. Processes like manual tracking and barcode scanning can no longer keep pace with the speed of business, as they slow down other processes and create inaccurate data in Warehouse Management Systems (WMS). Organizations using IoT technologies in their warehouses, however, bring an increased visibility and agility to warehouse management.
RAIN RFID is one of these powerful IoT technologies. It enables data collection at the itemized level, dramatically improving operations capabilities of an organization by ensuring they have exactly the right items, in the right quantities, at the right locations, at the right time. During the COVID-19 pandemic, RAIN RFID solutions have helped retailers and manufacturers experiencing disrupted supply chains to manage and track the flow of their inventory. By applying this tiny, low-cost, battery-free tag to inventory and assets, organizations can uniquely identify, locate, and authenticate those items.
Here are four ways that RAIN RFID systems enable more efficient warehouse operations:
Virtualizing systems and processes
A RAIN RFID tag attached to an individual product—or a box of products, or a pallet—can track how that moves. This movement creates data that provides a virtual view of the systems operating in that warehouse. By tracking products or packages as they move through the warehouse, businesses can see capacity constraints and identify points of failure. With new advances in machine learning and AI, this virtualized system can be modeled and analyzed giving businesses the visibility they need to drive optimization and enable agility.
Verifying pallet builds
Pallet loading systems enabled with RAIN RFID can identify every box being loaded onto a pallet. They can ensure that boxes are directed to the correct pallet, and provide alerts when a box is incorrectly loaded. Operators can also automate outbound quality control operations at the pallet level to quickly and easily ensure the right box is placed on the right pallet with manual inspections.
Verifying inbound and outbound shipments
Just like RAIN RFID can monitor and correct pallet builds, RAIN RFID can monitor shipments whenever one passes through the dock doors, directing pallets to the correct truck and providing alerts any time items are being loaded onto the wrong truck. RAIN RFID can also identify the direction the shipment is traveling, distinguishing truck loading from unloading—without the need for optical sensors.
Tracking warehouse assets
Track, monitor, and locate assets like forklifts, pallet jacks, tools, returnable transport items, and mobile IT assets throughout a warehouse. RAIN RFID can monitor use, prevent loss or theft, and provide usage information that informs maintenance. Companies that have deployed RAIN RFID see massive benefits from using the data gathered about their things. For example, Euro Pool System uses RAIN RFID to track two million reusable, returnable transit items (RTIs). Euro Pool Systems is a market leader in the field of reusable packing in the European fresh supply chain, with a network of over 70 service centers in 15 countries. RAIN RFID helped Euro Pool increase their inventory visibility, strengthen operational efficiency, accelerate turnaround of inbound trucks, and reduce processing costs by 30%.
With RAIN RFID, Warehouse Management Systems can incorporate real-time data about the things moving in and out of the warehouse, enabling intelligent decision-making and streamlined operations.
Conclusion
Accuracy leads to happier customers and reduces employee stress, but it can also pay for itself: the return on investment for solutions can be achieved by catching just a few improperly packed or shipped pallets or RTIs per month.
Want to learn more? Check out Impinj's supply chain customer success stories here, or see our solution page.
Impinj Insight Series - The Impinj Insight Series is a blog series designed to connect our readers directly to industry insights and product knowledge.
---
Article tagged as:
---
---
Wednesday, December 9, 2020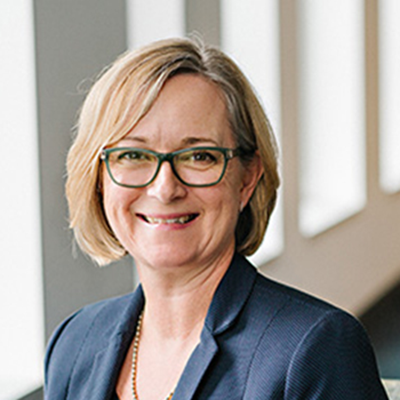 Gaylene Meyer
Impinj Vice President of Global Marketing and Communications
Gaylene Meyer leads a team focused on delivering world-class marketing and communications that engage partners and customers worldwide.
Sign Up for the latest news
Looking for more content? We've got you covered
Learn more about Impinj and RAIN RFID in our resource library
Visit Library
Get the latest industry happenings delivered straight to your inbox