Four Fashion Retailers Changing the Game with RAIN RFID
Learn how four global retailers are using RAIN RFID solutions to compete in a fast fashion world.
As the fashion world moves ever faster, retailers need to adapt in order to keep up. Staying on top of all of the newest technology is more important than ever. Customers expect an enhanced digital experience when shopping and if you're not there to meet their needs, they will look elsewhere.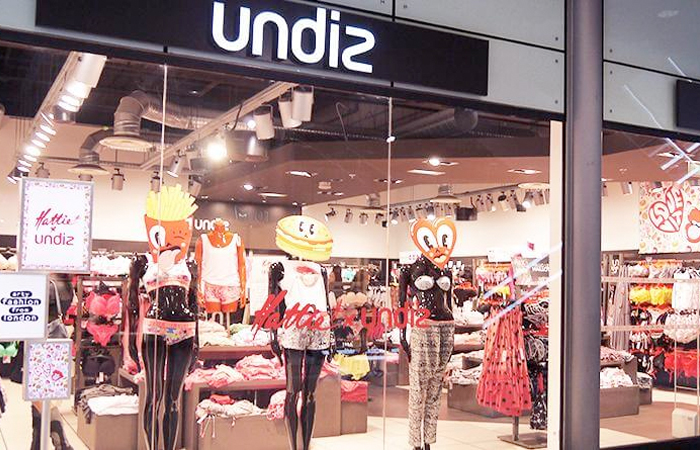 Eliminating friction points between the consumer and your products is the key to keeping your customers happy and your sales up. That's exactly why retailers are turning to RAIN RFID.
With everything from inventory tracking to smart mirrors, RAIN RFID enables unique solutions to everyday retail problems. Take a look at the stories below to see how innovative companies are taking their shopping experiences one step further with RAIN RFID solutions.
French Retailer Undiz Zooms Into The Future With Pneumatic Tubes
Pneumatic tubes may seem like they're straight out of the future, but in France they are the present. At tech-savvy, lingerie store Undiz, customers can select items from their mobile app. Upon entering an Undiz store, RAIN RFID enabled beacons detect their selections, and within minutes deliver the items from a storeroom to the customer's hands via pneumatic tubes. These space-age capsules make for quick, and easy shopping—and a unique experience customers aren't likely to forget.
Classic Brand Ralph Lauren Brings Space-Age Shopping Experience To Customers
Fitting rooms are never a customer's favorite place but with an RFID enabled smart mirror, they'll want to stick around. Ralph Lauren uses high-tech mirrors to show customers much more than just their reflection. When trying on a piece of clothing, the mirror will display other sizes that are available in-store, what items can be shipped to them, as well as suggestions of accessories that go with their selected item.
Untuckit Uses RFID To Track Customer Interaction With Employees And Inventory
Learning what your customers want in real-time is any retailers dream. Indie brand Untuckit uses RFID to make it a reality. Untickit can track where items move throughout the store and how often customers are interacting with floor associates. Using these insights, they can make even better decisions about how they curate their physical spaces.
In China, La Chapelle Use RFID To Learn More About Their Customer's Preferences
Chinese retailer La Chapelle is learning more about their customers every time they pick up an item, regardless of whether or not they buy it. By tracking how many times a certain item gets taken to the fitting room, La Chapelle gains important insights about their customers' preferences, and which products are successfully converting. This data is then used to help stock their sales floor with the items customers actually want to buy, and allows them to merchandise more efficiently.
If you're thinking about increasing your productivity and customer satisfaction, a RAIN RFID solution can have a big impact. Get inspired by exploring our retail solutions page to see how the Impinj platform can deliver the RAIN RFID solutions you need.
---
Article tagged as:
---
---
Wednesday, July 25, 2018
Sign Up for the latest news
Looking for more content? We've got you covered
Learn more about Impinj and RAIN RFID in our resource library
Visit Library
Get the latest industry happenings delivered straight to your inbox