Five Ways Businesses Use RAIN RFID to Enhance Customer Experience
RAIN RFID is more than just a way to track assets behind the scenes; it's the perfect tool to create memorable experiences for customers. 
Many businesses have implemented RAIN RFID solutions that directly affect their customers. These solutions not only increase efficiencies but create memorable experiences that keep their customers coming back. Take a look at some solutions that delighted customers.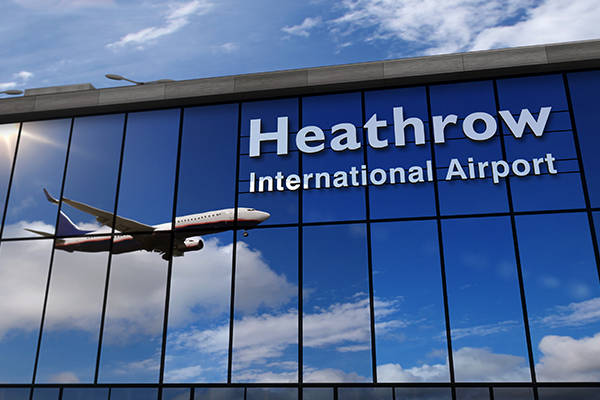 Revolutionary underwear retailer, Undiz used RAIN RFID to create an efficient and exciting way to shop. Shoppers can select items in the Undiz mobile app before they even enter the store and, with RAIN RFID tagged inventory, receive their selections in-store via pneumatic tubes in under 90 seconds. This means shoppers can get in and out of the store quickly with exactly what they want.
The 2018 Moscow Ostankino Tower Race tasks 29 athletes to climb 1704 stairs to the top of the structure. During the race, participants wore a bracelet containing a unique RAIN RFID tag. Readers at to the start and finish line scanned each participant's tag and reported up-to-the-second times to race officials. Determining a winner was easier than ever.
At one of the world's busiest airports, RAIN RFID is helping airport workers serve their customers more efficiently. Heathrow Airport used a RAIN RFID solution to track luggage carts throughout the airport. Not only were they able to quickly replenish carts where they were needed, by using data collected about the movement of carts, but they were also able to anticipate where carts needed to be before particularly busy travel times and customers were able to get carts exactly when they needed them.
RAIN RFID also elevates the leisure sports customer experience. Inside each ball at a TopGolf driving range is an Impinj Monza RAIN RFID tag. As a player hits the ball, Impinj Speedway readers throughout the driving range read information such as distance and speed. With this information, TopGolf keeps score automatically for its customers, no golf pencil needed.
North Sails has 150 storage warehouses throughout the world that hold and repair sails and equipment for their globetrotting clients. They created a self-checkout system with RAIN RFID so their clients could retrieve or return their sails outside of business hours giving them the freedom to get on the open ocean on their schedule.
---
Article tagged as:
---
---
Tuesday, February 19, 2019
Sign Up for the latest news
Looking for more content? We've got you covered
Learn more about Impinj and RAIN RFID in our resource library
Visit Library
Get the latest industry happenings delivered straight to your inbox