Evolution of RAIN RFID Prompts New Gen2v3 Specifications
A new version of RAIN RFID's air-interface protocol will update how RAIN RFID tags and readers communicate. Find out how it may impact you.
As RAIN RFID deployments grow in scope and scale, the rules and regulations that serve as guidelines for how tags and readers operate within the ultra-high frequency (UHF) band are being updated. In fall 2023, a new version of the GS1 Electronic Product Code (EPC) global Gen2 specifications — Gen2v3 — is expected, defining methods that would make RAIN RFID deployments faster and more accurate.
The change is in response to the ongoing evolution of radio frequency identification. When RFID was first used to identify and find objects, the communications process between readers and tagged items was fairly straightforward. Early deployments of RAIN RFID — the passive, wireless technology that connects billions of everyday items to the internet — typically consisted of a single fixed or handheld reader communicating with a small number of stationary tagged items.
Since then, RAIN RFID solutions have become more sophisticated. For example, in many cases, a single deployment may incorporate many fixed and handheld readers tracking thousands of tagged items, both stationary and moving.
Here's an early look at some of Gen2v3's most impactful changes and how they might affect Impinj partners along with manufacturers, retailers, and other users of RAIN RFID systems.
Evolution of the Gen2 standard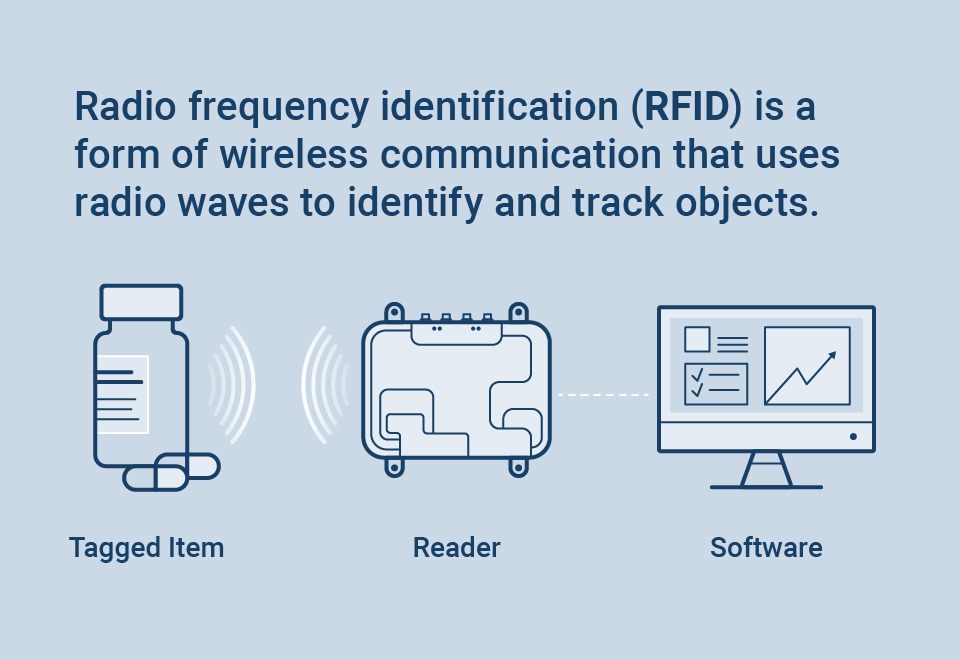 Once ratified, GS1 EPC Gen2v3 will be the latest version of the air-interface protocol for passive RAIN RFID. These specifications provide rules and guidelines that inform how RAIN tags and readers talk to each other.
The international standards platform GS1 publishes this protocol — which is considered and standardized by the International Organization for Standardization (ISO) — based on a consensus-based development process with RAIN RFID industry leaders and experts, including Impinj.
As the industry evolves, updates to the guiding standards are needed. The last update to the Gen2 protocol, Gen2v2, was adopted in 2013 and included reader security and privacy features. Gen2v3, with a tentative release scheduled for October 2023, further fine-tunes the protocol.
[ Want to read more content like this? Subscribe to the Impinj blog. ]
Gen2v3: What you can expect
Many of the changes in Gen2v3 address improving communications between RAIN RFID tags and readers. Here's a breakdown of three of the most impactful updates and their benefits.  
Reducing tag clutter: The prevalence of items connected with RAIN RFID tags is increasing every year. This can cause problems if a RAIN reader detects "unwanted" tags, or tag clutter. These are tags that are part of a different deployment or solution which shouldn't be acknowledged or read. Tag clutter interferes with a reader's ability to capture inventory data accurately and efficiently. Gen2v3 addresses tag clutter, ensuring that only the intended tags are read when commanded.  
Improving read rates: Gen2v3 is optimizing read rates by enabling RAIN readers, which send power to a RAIN tag to generate a response, to ignore responses from tags that cannot complete their response before running out of power. This update should reduce the impact of degraded read rates caused by fringe tags on the outer edge of a read zone, helping enhance inventory accuracy. 
Facilitating multi-reader deployment: RAIN RFID solutions are becoming increasingly complex. Often, several readers are deployed in a single area with multiple applications running simultaneously. For example, one reader may be used in a retail store's back room for inventory, while another is used in a self-checkout kiosk, with another at the front for loss prevention. These overlapping applications can cause tags to be misread. Gen2v3 addresses this issue by streamlining tag data collection in multi-reader deployments.
Perfecting the protocol
Behind the scenes, more than 30 RAIN RFID solution providers, manufacturers, logistics organizations, and retailers worked with GS1 in developing the business requirements for Gen2v3. As Gen2v3 enters the final stages of development, the two project editors are finalizing content and ensuring input is incorporated. One of these editors is Rene Martinez, a technical fellow and systems engineer at Impinj.
I am one of two committee co-chairs for the development of Gen2v3. (If you don't know me, I am Megan Brewster, vice president for advanced technology at Impinj.) That means, in part, that I am tasked with ensuring the workgroup fulfills its mission and a group consensus is reached.
In the coming months, Gen2v3 will face an extensive peer review by the entire workgroup. It will then undergo a community review process open to all GS1 members before entering its final stages: ratification by vote and publication by GS1.
Gen2v3 next steps
Once Gen2v3 is published, manufacturers will begin implementing the specifications into their RAIN RFID products. To comply with Gen2v3, RAIN RFID tag chip and reader manufacturers will need to update their products. Solution providers may update their deployment implementation to take advantage of Gen2v3's new features, but it's not required.
There's no downside to switching to the Gen2v3 protocol. Gen2v3 is backward compatible, meaning deployments operating under the Gen2v2 protocol will still function.
In the meantime, we want to hear from you. How do you plan to implement Gen2v3 into your products and deployments? How can we at Impinj accommodate your interest and drive new product development? Let us know your thoughts so we can create products that align with your needs.
---
Article tagged as:
---
---
Thursday, September 7, 2023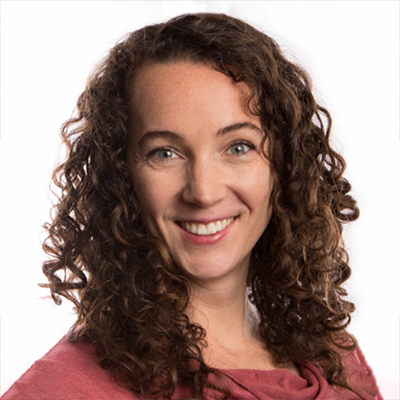 Megan Brewster
Vice President, Advanced Technology
Megan Brewster works to bring clarity and strategy to far-off points on Impinj's roadmap and grow the emergent market through technology and standards.
Sign Up for the latest news
Looking for more content? We've got you covered
Learn more about Impinj and RAIN RFID in our resource library
Visit Library
Get the latest industry happenings delivered straight to your inbox