EPI helps streamline medical care with innovative RAIN RFID tags, equipment, and solutions
Impinj partner, EPI, has launched a new RAIN RFID Tag with a non-intrusive low-profile that can withstand medical grade sterilization processes, streamline medical procedures, and improve safety.
Impinj spoke with Justine Blank, Vice President and RFID Solutions Architect of EPI, to get the scoop on their latest innovations, including their innovative, low-profile RAIN RFID tag manufactured to withstand harsh environmental conditions and chemicals.
EPI challenges rules of physics, chemistry, and technology by developing innovative solutions that push boundaries.
---

At EPI, we develop solutions for problems that have yet to be solved.

---
Tell us about EPI and what inspired the development of your latest product?
EPI partners with innovators to incorporate RAIN RFID into their assets, manufacturing processes, products, and security. Finding solutions for unique challenges is always what inspires the creativity in our development.
EPI has partnered with Impinj to use and take advantage of the latest advances in RAIN RFID to develop specialty tags for unique applications. One of EPI's most recent advancements helps solve the problems of selecting, organizing, tracking and instantaneously verifying the location of surgical instruments before, during, and after medical procedures.
Why medical tags?
Tagging and tracking medical instruments has always been difficult due to the fact that attaching RFID tags tends to interfere with the shape and feel of the instrument. In addition, hospitals and medical centers lose costly equipment, waste valuable time, and assume unreasonable risks associated with arranging, sorting, and then verifying the contents of surgical work trays having 20 or more medical instruments. To solve these too common problems, EPI has developed a discrete, low-profile RAIN RFID tag with a chip that can withstand some of the most intense chemicals and temperatures used in sterilization processes. Additionally, The RAIN RFID tag has an elongated shape that is discretely secured to each instrument and avoids interference with the use of the instrument.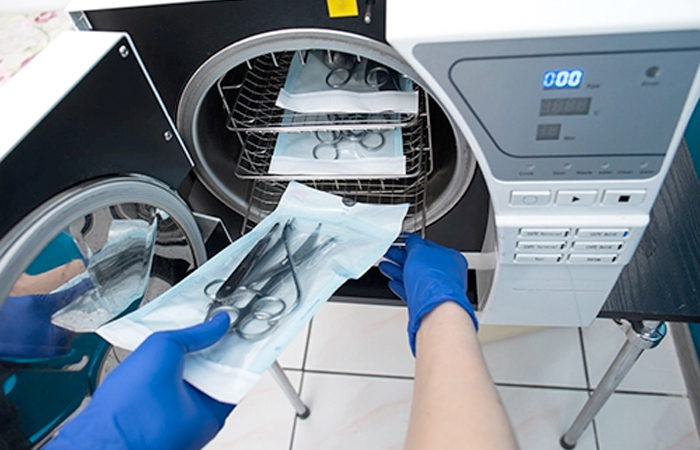 ---

EPI's use of RAIN RFID solutions has helped increase efficiencies by focusing, optimizing and simplifying good medical practices, procedures, and safeguards.

---
EPI has collaborated with NASA to test and verify that these tags can repeatedly withstands extreme environments. EPI now has an exclusive opportunity to apply for a Phrase I grant that will enable EPI to further develop its technology for use by other government organizations, including the National Science Foundation and the National Institute of Health. In addition, EPI has patent and patent pending status for its new low-profile RFID tag technologies.

---
If you cannot carefully identify, select, sterilize, track, and verify each medical instrument through a medical procedure, from beginning to end, you risk accountability, injury, and liability. EPI has solved this problem with an efficient and reliable, RFID tag having a non-intrusive elongated profile that is discretely secured and easily tracked from start to finish for medical procedures.
---
The success of this innovative solution was built on EPI's commitment to innovate, create, learn, and improve along every step as we help our customers succeed.
So, what have you learned in the process?
Well, it hasn't always been easy. Our initial development was slow. EPI's tag had chipset problems which delayed our progress. But adding Impinj's chipset to our unique profile and technology has increased the accuracy and improved the performance of our innovations. It is thrilling to have Impinj as a reliable supplier of our RAIN RFID components.
With Impinj's high-performance chips, we continue to invent, develop, and make some of the most unique RAIN RFID tagging solutions. Impinj products are both affordable and reliable, and they give EPI capabilities that separate us from our competitors.
What else is EPI working on?
We are using 3D printing, along with other advances in science and technology, to quickly prototype and reduce the time to practice, test, and bring to market many of our new innovations. 3D printing has had a big impact on how we iterate with our customers.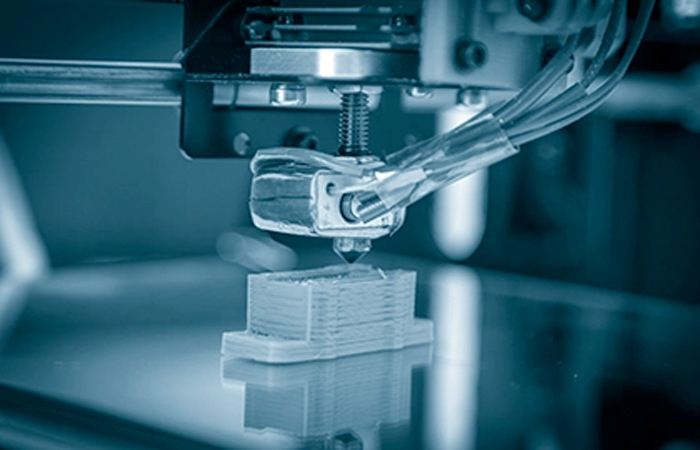 Engineered Products & Innovations is a satisfied Impinj Partner
With its unique solutions, creativity and focus, EPI's RAIN RFID products and innovations are sure to push the envelope. Impinj is excited to bring you EPI's latest creation as EPI continues to build even more unique solutions to its customer's difficult problems.
---
Article tagged as:
---
---
Wednesday, February 5, 2020
Sign Up for the latest news
Looking for more content? We've got you covered
Learn more about Impinj and RAIN RFID in our resource library
Visit Library
Get the latest industry happenings delivered straight to your inbox