Enable Powerful Data Collection with New IoT Connector for Splunk
Transform large data sets into easy-to-read visualizations with Converging Data's Impinj IoT Connector for Splunk.
Businesses are increasingly turning to RAIN RFID solutions to get real-time data about their business and operations. But, what do you do with all of the data you've collected?
In a new partnership with Impinj, Converging Data has developed the Impinj IoT Connector for Splunk. With this connector, real-time data gathered by the Impinj platform lets you see your assets in real-time through accurate, easy-to-read data visualizations in the Splunk interface.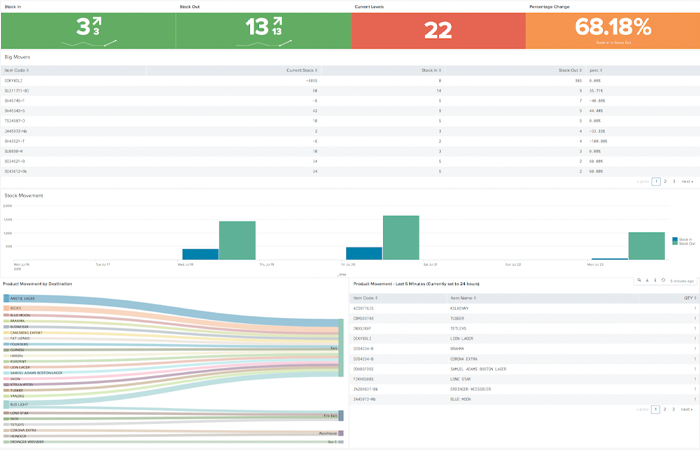 Up-to-the-minute data about the location, identity, and authenticity of your assets provides valuable insight into your daily operations— fewer lost assets and less time spent trying to find them.
But just knowing where something is at a certain time is merely a fraction of the information gleaned from the data collected. With hundreds of items being tracked in real-time, there is a large amount of data available for interpretation.
Converging Data's Impinj IoT Connector is the bridge between the data sets received by the Impinj platform and how you understand the information. By pushing raw RAIN RFID data into Splunk's easy-to-read interface, you can go from abstract data sets to a complete understanding of your business.
Data gathered by the Converging Data Impinj IoT Connector for Splunk can be used with machine learning applications in order to help optimize asset handling and resourcing. It could, for example, help a hospital understand which medical tools—say, a telemetry pack, or an IV drip—are in high-demand, and at what times. This information can help efficiently plan their use or inform staff that more need to be ordered.
It's powerful data visualization that helps businesses spend less time trying to understand the numbers and more time making decisions. Learn more about the Converging Data IoT Connector for Splunk by reading our full solution brief.
---
Article tagged as:
---
---
Wednesday, September 12, 2018