Digital Transformation Tops List of 2018 Retail Predictions
2017 was a big year for retail, but for those kicking off their digital transformation, it was just the beginning. See what changes 2018 will bring.
2017 was the year everyone expected retail to die—and 2017 was the year retail surprised us, including a bigger-than-ever-before holiday season, and so much more. With the predictions for 2018 rolling in, a few in particular from Stores Magazine stood out.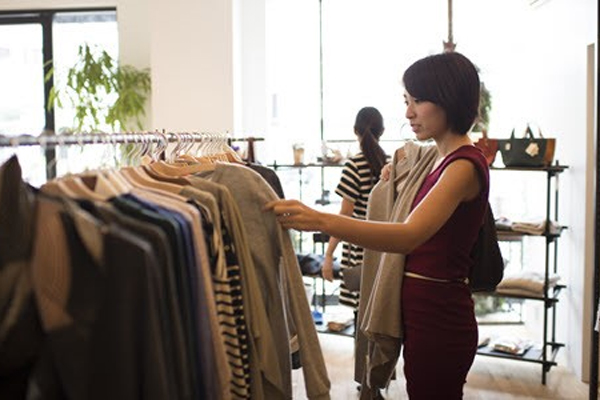 ​Physical world, meet digital world
First, in looking at the recent trend of online stores (think Bonobos or Warby Parker) going physical, 2017 saw many online stores snapping up physical retailers. Why? According to Stores, "Digital needs physical. Physical needs digital." I couldn't have said it better myself.

That we'll see a greater blend of our online and real-world retail experiences is not necessarily a new idea, but as more and more stores aim to provide a seamless shopping experience, it will be an increasingly pertinent one. For starters, embracing showrooming allows online retailers to make in-person, unique connections with customers. For traditionally brick and mortar retailers, working with major online players provides an opportunity to deliver the omnichannel shopping experience that modern customers demand.
Technology will drive retail's future
To execute a digital transformation, many stores are increasingly turning to technology to alleviate age-old problems. Stores specifically lists artificial intelligence as a pivotal part of providing customer-centric experiences, stating that "according to Gartner research, 85% of retail customer interaction will be managed by AI by 2020; 30% of all companies will employ the technology to augment at least one primary sales process by then."

With customers becoming more and more at ease with in-home and other AI-powered assistants it's only natural that they will come to expect it in other aspects of their lives. Along those lines, it's predicted that the Internet of Things will also define how stores manage inventory, prevent theft, or connect with shoppers.
Supply chain complexity could cripple profitability
Finally, for retailers looking to deliver on omnichannel promises, supply chain distribution is becoming increasingly complex. As more and more players enter the on-demand delivery scene, this will only become more important.

In fact, according to the Stores article, "New models such as Instacart, UberRUSH and Postmates offer ecommerce capabilities to retailers who lack fulfillment. But the real problem is less about last mile and more about managing inventory against the backdrop of omnichannel strategies that combine in-store experience with direct-to-consumer delivery." In this instant-gratification world, knowing exactly where items are in your store, distribution center, or supply chain will be key to helping customers get what they want, when they want it.
Using RAIN RFID to ignite digital transformation
What stood out to us most among the Stores predictions listed here is the way that each one can be improved with RAIN RFID. From providing the always-on inventory management that retailers need, to providing full insight into supply chains, our prediction is that RAIN RFID will be a critical component for retailers looking to access the potential of digital transformation.
---
Article tagged as:
---
---
Sunday, January 8, 2017
Sign Up for the latest news
Looking for more content? We've got you covered
Learn more about Impinj and RAIN RFID in our resource library
Visit Library
Get the latest industry happenings delivered straight to your inbox