Confidex Introduces Retail RAIN RFID Label for Small, Metal Items
Impinj partner Confidex announces the Ferrowave Micro, a new RAIN RFID label designed for specialty retail use cases and based on the Impinj M730 tag chip.
Impinj partner Confidex recently announced the launch of the Ferrowave Micro on-metal label, based on the Impinj M730 RAIN RFID tag chip.
Optimized for fast and reliable reads in high-volume and high-tag-density environments, this latest member of the Ferrowave product line is designed and sized specifically for metals and metallic packaging, as well as retail items that were once too small for RAIN RFID tagging.
The label measures 45 x 8 x 1.5 mm (1.77 x 0.32 x 0.06 inches) and its acrylic adhesive is optimized for painted or non-painted metal surfaces, making the Ferrowave Micro ideal for small or specialized retail categories, including metallic beverage containers, golf clubs, and cosmetics. This makes it a good label choice for brand authentication applications for high-value goods.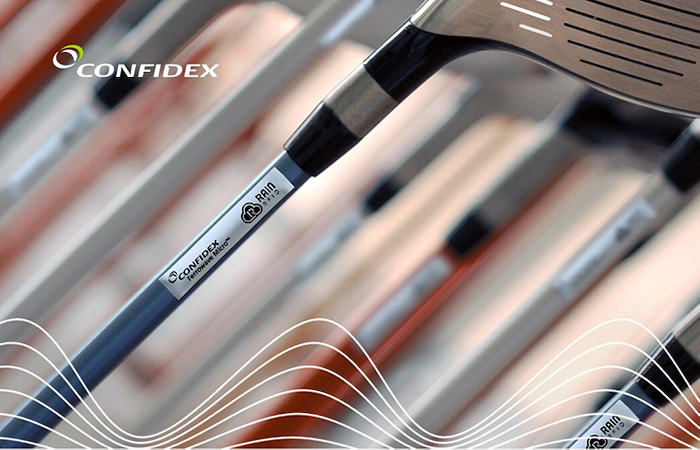 "We're excited to offer a new solution to some of the most challenging inventory management applications, expanding the use of RAIN RFID into new challenging retail categories," Confidex CEO Timo Lindstrom says. "Ferrowave Micro results from the very best in experience and innovation by our accomplished team of engineers."
RAIN RFID technology is a natural fit for retail, where items can be tagged to enable inventory management, omnichannel fulfillment, automated checkout, and more. Retailers can know exactly how many items are on shelves at all times, monitor expiration dates, prevent inventory shrinkage, and better enable product recalls.
>> Learn more on Confidex's website
About the Impinj M700 series
The Impinj M700 series, including the Impinj M730 and M750 tag chips, provides high performance, fast inventory capability, and advanced features that are ideal for applications in retail and supply chain and logistics. These RAIN RFID chips can be attached to or embedded in nearly any item, globally, to enable solutions for high-speed inventory counting, loss prevention with frictionless self-checkout, and embedded tagging with seamless product returns.
---
Article tagged as:
---
---
Monday, September 13, 2021
Sign Up for the latest news
Looking for more content? We've got you covered
Learn more about Impinj and RAIN RFID in our resource library
Visit Library
Get the latest industry happenings delivered straight to your inbox