Conexus Sees Growth of RAIN RFID Usage in Government Healthcare
Impinj partner and healthcare enterprise solution provider Conexus expects expansion of RAIN RFID usage at government medical facilities.
Impinj global partners extend our platform's reach across many industries. Recently, I sat down with Laker Dunford, CEO of Conexus, a partner specializing in government healthcare solutions, to discuss their perspective on Impinj products and RAIN RFID's impact on customers.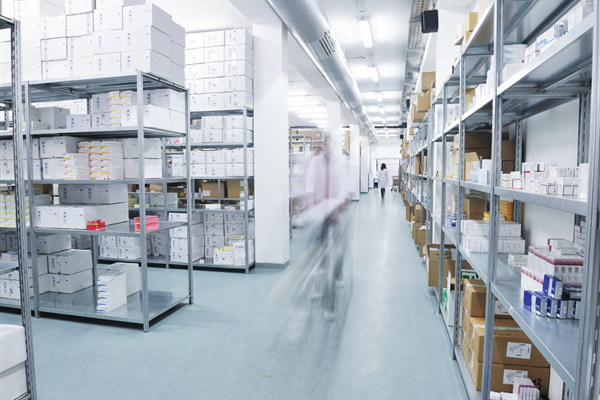 How long has Conexus been an Impinj partner?
We've been working with Impinj since 2014. Our initial project together was a newly constructed, large, state-owned hospital. Since our partnership, we've included Impinj in all of our hospital and clinic solutions. The company has great technology and has been both knowledgeable and supportive.
Describe some of your recent projects and the successes your customers have seen.
We currently service 13 Defense Healthcare Agency (DHA) medical treatment facilities and their associated remote clinics. Every installation includes Impinj xPortal gateways. We put RAIN RFID tags on items that need tracking and rely on Impinj gateways to provide valuable data based on those tags.
Immediately after our solution is deployed, customers gain the ability to track valuable assets as they move between floors and departments. The ROI is easily measurable. Once they see the results, they are anxious to extend the value of the solution by adding additional capture points. Nearly 100 percent of our hospital installations have asked us to expand their RAIN RFID coverage.
How is RAIN RFID technology impacting your customers' objectives?
The Impinj platform has an immediate and measurable impact. It supports our customers' goals of reducing inventory loss, and streamlines the labor associated with inventory tracking.
Ultimately, our customers' goal is taking care of their patients. Having the right equipment available, when and where it's needed, has a powerful impact on improving patient care.
Conexus is a Veteran Owned Small Business specializing in delivering customized, enterprise-level, DoD Real Time Location System solutions that provide government clients with state-of-the-art technology and best-in-class customer service at competitive pricing.
For more information about Impinj's healthcare solution offerings, visit Impinj Applications for Healthcare.
---
Article tagged as:
---
---
Wednesday, February 14, 2018

Susan Pessemier
Former Impinj Director of Healthcare Business Development
Sign Up for the latest news
Looking for more content? We've got you covered
Learn more about Impinj and RAIN RFID in our resource library
Visit Library
Get the latest industry happenings delivered straight to your inbox