Chainway UR1A Rugged RFID Reader Excels in Tough Environments
The Chainway UR1A integrated UHF reader, powered by the Impinj E710 RAIN RFID reader chip, is durable, waterproof, and built to withstand harsh conditions.
Chainway, an Impinj gold partner, is known for its line of high-performing RAIN RFID readers. When customers began asking for a fixed reader that not only exceeded that performance but was also designed for the harsh conditions of industrial environments, Chainway responded.
With the introduction of the Chainway UR1A integrated UHF RFID reader, powered by the Impinj E710 RAIN RFID reader chip, challenging environments such as warehouses and manufacturing facilities now have another reader option to address their specific needs.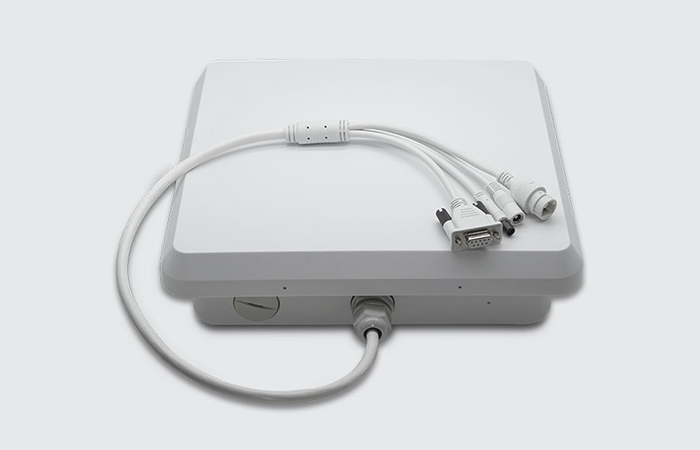 The heavy-duty, all-in-one Chainway UR1A features an integrated and streamlined design, with all of its components contained within a durable casing. This keeps its antenna – attached externally to most fixed readers – from being bumped and battered by industrial tools and equipment. The UR1A features a variety of antenna configurations, including 6 dBi and 9 dBi, offering users a choice of read strengths based on the job's requirements.
The Chainway UR1A has received an ingress protection rating of IP67, meaning it is dustproof and waterproof, making it ideal for places such as auto manufacturing facilities where the reader could come in contact with dust, paint, or water.
High-performance reader based on Impinj
The energy-efficient Impinj E710 RAIN RFID reader chip is the powerhouse behind the UR1A. The Impinj E710 is designed for high-performance fixed readers to enable solutions such as real-time inventory management and asset tracking.
This is particularly important for users like warehouse workers, who can use the Chainway UR1A to scan and monitor shipments, forklifts, and personnel in real-time as they pass through dock doors. While the UR1A is ideal for rugged industrial applications, its solid performance makes it equally appropriate for a wide range of non-industrial applications such as file management, library management, banking, production line management, and more.
Learn more about how RAIN RFID and the Impinj platform can become part of your company's IoT solutions.
---
Article tagged as:
---
---
Monday, May 22, 2023
Sign Up for the latest news
Looking for more content? We've got you covered
Learn more about Impinj and RAIN RFID in our resource library
Visit Library
Get the latest industry happenings delivered straight to your inbox