CAEN RFID's Lepton9 Reader Modules Offer Highest Performance Yet
The Impinj E910 RAIN RFID reader chip boosts the performance of three new CAEN reader modules designed for dense tag and reader environments.
Impinj gold partner CAEN RFID is known for its high-performing, ultra-sensitive RAIN RFID reader modules. The addition of three new reader modules builds on this legacy.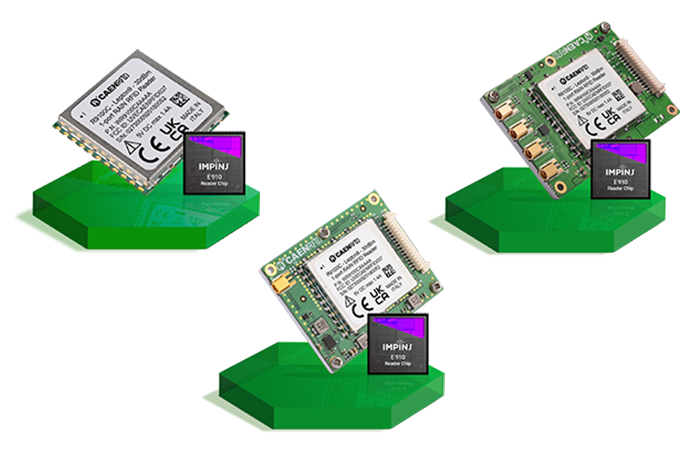 The new CAEN Lepton9, Lepton9x1, and Lepton9x4 rely on the tried-and-true Lepton design used in the company's previous reader modules, yet incorporate the Impinj E910 RAIN RFID reader chip for the highest read speed and sensitivity (-90dBm) of any modules in the Lepton family. This high level of performance makes the three new modules ideal for extremely dense tag and reader environments. With these new additions, customers have even more CAEN modules to choose from to meet a wide range of performance, sensitivity, and price-point needs.
The new Lepton reader modules follow in the footsteps of the CAEN Lepton3 and Lepton7 lines, which offer the option of surface mounting (Lepton9), a single antenna port (Lepton9x1), or four antenna ports (Lepton9x4). The Lepton9x1's and Lepton9x4's antenna design options offer the flexibility of manual integration, eliminating the need for customers to solder them into devices.
The Lepton9 family of low-power consumption, ultralight, compact reader modules are appropriate for use in a number of devices, including handheld readers, autonomous vehicle mounted readers for inventory, fixed mount readers for scan tunnels and logistic, portals, long range reading points and overhead readers for industrial warehouses.
The Lepton9, Lepton9x1, and Lepton9x4 reader modules comply with and can operate in both European and U.S. regulatory environments. They are pin-to-pin compatible with the CAEN RFID HadronMini reader and legacy Impinj RS1000 and RS500 RAIN RFID readers, making the new modules suitable replacements for older models.
Earlier CAEN Lepton reader modules include:
Lepton3
Lepton3x1
Lepton3x4
Lepton7
Lepton7x1
Lepton7x4
Learn more about RAIN RFID, the Impinj platform, and how RAIN RFID can benefit any industry, such as manufacturing and automotive, supply chain and logistics, and retail.
---
Article tagged as:
---
---
Monday, February 27, 2023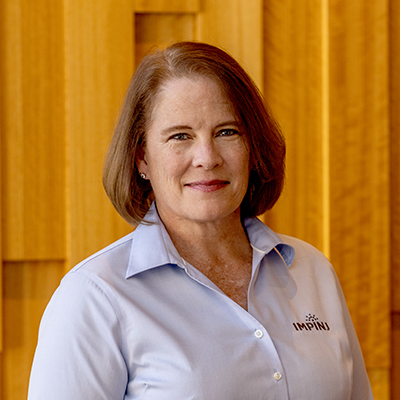 Martha Mallon
Senior Director, Global Partner Marketing
Martha Mallon works with Impinj resellers and OEM partners to develop and deliver integrated joint marketing programs for partners' products and solutions.
Sign Up for the latest news
Looking for more content? We've got you covered
Learn more about Impinj and RAIN RFID in our resource library
Visit Library
Get the latest industry happenings delivered straight to your inbox