Brands Succeeding through COVID with RAIN RFID | Impinj Insights
Ashley Burkle, senior manager of retail at Impinj, discusses inventory management, omnichannel fulfillment, and brands succeeding with RAIN RFID.
Recently, our very own retail technology specialist Ashley Burkle, senior manager of retail at Impinj, joined a RetailRefined podcast to explain how retailers are currently investing in technology and how retailers who embraced digital transformation were better prepared for disruption. You can listen here and read some of the highlights below.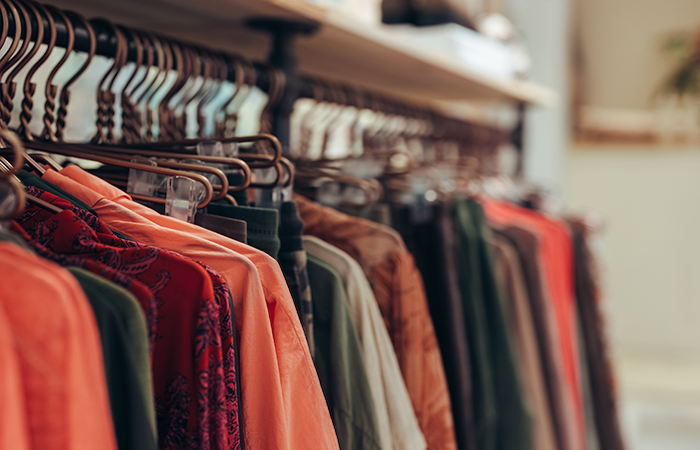 On RAIN RFID (4:15)
RAIN RFID is a technology well suited for retail: It drives visibility, automation, and accuracy throughout operations, whether that's in the supply chain or in the store. You can use RAIN RFID on items for the ability to scan them without line of sight. To perform a typical cycle count today, a retailer has to find the barcode of each item and scan it, but with RAIN RFID inside a tag, the retailer doesn't need line of sight, and doesn't need to see each item each time. They can scan thousands of items in seconds. One way to think about RAIN RFID is a kind of low-cost, wireless digital barcode.
What item-level detail enables for retailers (5:25)
RAIN RFID tags are basically now a smart device that delivers real-time data about every item, including location, authentication, and a unique identifier. That data gives the retailer an opportunity to gain insights at multiple touchpoints across their entire value chain—from the manufacturer, to the store, to the shopper, and sometimes back in for returns. I call it the gift that keeps on giving.
Many retailers start their RAIN RFID journey around inventory management, gaining that accuracy and visibility into all of their inventories. Most retailers have about a 65% accuracy of their item level inventory— which is way too low when retailers are tasked with omnichannel and flexible fulfillment options. When you adopt RAIN RFID for your inventory, you can take that item-level accuracy up to over 99%. So now, if you have that accuracy and that visibility into every single item—where it is in your stores or in your supply chain—you can gain some control over that inventory, something retailers haven't had before. That control allows for operational efficiencies, and for automation, and for so many other use cases, including what we're seeing today around flexible fulfillment that retailers didn't have a good handle on before.
Omnichannel fulfillment during COVID-19 (8:06)
Retailers were truly tested when COVID hit. It was a massive unexpected disruption, and they had to literally change their operations overnight. The trends that we were already seeing around omnichannel were accelerated; shoppers who had never tried curbside or buy online, pickup in-store (BOPIS) started trying to use those different channels. We also saw stores having to shut down for periods of time, which meant inventory was stuck in those stores. All of these disruptions caused retailers to have to, again, change their operation overnight. What we saw was that retailers who invested in their digital transformation had a clear advantage over those who were struggling to try to make this new flexible model work with their legacy systems, during a time when their shoppers were in a vulnerable state. Overall, retailers who had a fundamental understanding of their inventory, and could maintain that understanding with real-time input and data from RAIN RFID cycle counts, were, again, at a major advantage when it came to being able to change their operations.This enabled them to efficiently fulfill different channels, and really bring the customer what they were looking for and what they needed.
Post-pandemic and beyond (9:50)
What we've seen is that retailers who invested in the ability to understand their inventory were at a much greater advantage and starting point. That's going to continue; even as stores reopen, there's a precision about retail that needs to come online, so to say, and retailers need to be able to accurately have a view of their entire supply chain, what's in their store, and farther up into manufacturing. So it's been really great, from an Impinj and RAIN RFID perspective, to be able to see how retailers can be flexible and really leverage their technology investment to serve their customers at an unprecedented point in time and stay alive in a really competitive and hard environment.
Brands that are succeeding (10:47)
Over the last several years that I've been with Impinj, retailers are starting to come forward, even in their earnings calls, with CEOs talking about how important RAIN RFID is overall to their corporate strategy and to their ability to be successful in the industry. That's been exciting to see. What I can do is give some public examples of retailers who have come forward with their ROI and with how important and mission critical RAIN RFID is to their business.
A great example is Macy's. Macy's was an early adopter of RAIN RFID. They've come out publicly with a lot of great ROI stats. One was that their markdowns decreased; once they had a better understanding of their inventory and they were able to sell items at a higher price, variance decreased. Their compliance on-shelf increased, which also saw a rise in full-price sales. This interconnectivity is what happens when you have compliance and inventory accuracy, as well as being able to fulfill orders with RAIN RFID enabled merchandise—because you know where it is and what you have.
Another great example is Lululemon. Early on in the shutdown, they actually came out and said that their previous investments in RAIN RFID inventory tracking helped enable them to be flexible in their e-commerce fulfillment and to proactively manage inventory through an indefinite and dramatic drop in consumer demand. A quote from their CEO is: "Our technology, with the use of RAIN RFID, we can access product at any point across our network—not just in DC's, but at our stores as well as ship from store. So it allows us to just regulate demand that we're seeing today online." I think that's a really powerful statement, because if again, if we think about what COVID has done, it's changed how you can forecast. It's thrown every mode out the window, because there's no year-over-year understanding of what's going to happen next. That flexibility is really important.
The last example I'll give is Nike. Nike is newer to implementing RAIN RFID, but in 2019 the CEO came out and said that RAIN RFID gives them the most complete view of inventory that they've ever had, and that it's becoming the most precise tool in their arsenal to meet individual consumer specific needs at the exact right moment. As we think about Nike as a brand, how fanatic their customers are, and how important it is to meet their expectations—that's a huge statement for them to come out and say. When COVID hit, they were able to leverage the inventory visibility to take advantage of the demand they saw across their entire marketplace.
In order to, again, make sure they're meeting their customer needs—which are now disparate and different than they were before COVID. I think what's been really great is to see how RAIN RFID technology has helped retailers really navigate a really challenging time.
Listen to the podcast now. For more Impinj use cases, read this blog.
Impinj Insight Series - The Impinj Insight blog series connects our readers directly to industry insights and product knowledge.
---
Article tagged as:
---
---
Thursday, April 22, 2021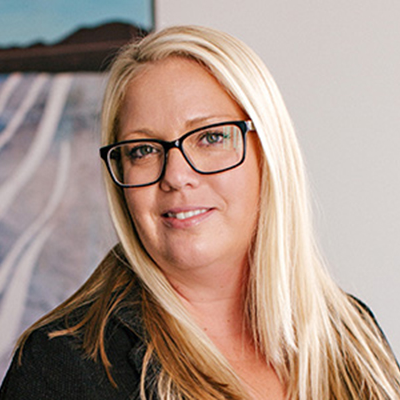 Ashley Burkle
Business Development Director, Retail Industry
Ashley Burkle works with retail partners and service companies to develop solutions that improve sales, efficiency, and shopper experience.
Sign Up for the latest news
Looking for more content? We've got you covered
Learn more about Impinj and RAIN RFID in our resource library
Visit Library
Get the latest industry happenings delivered straight to your inbox